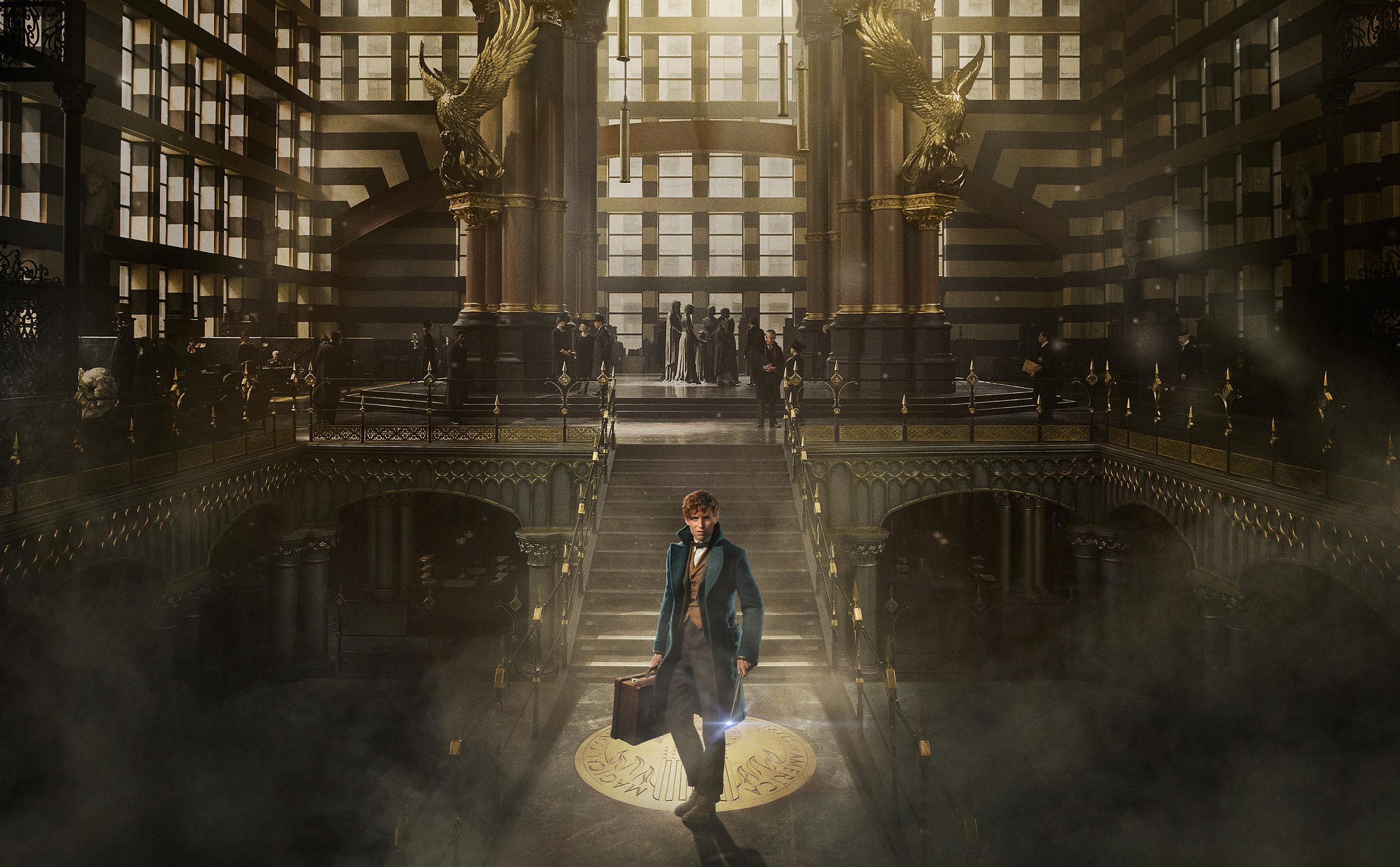 Producer David Heyman on J.K. Rowling's First Foray into Screenwriting with 'Fantastic Beasts'

HaydnSpurrell Producer David Heyman discussed how Fantastic Beasts came to be, citing that both he and Harry Potter author J.K. Rowling had been hit with the nagging idea of bringing historian Newt Scamander to life, albeit in different ways.
"When Harry Potter finished, there were some mixed feelings. It was very sad, because we'd become a family sort of, and we all went our separate ways. But that was exciting also, new challenges, new films, new projects. So I went off and made a couple films. I did Gravity and I made a film called Paddington. Then halfway through the beginning of my work on Paddington, Potter began knocking in my head. I was with [producer] Lionel Wigram and we were trying to figure out how could we come back to this world?
"And Lionel had the idea of doing a documentary about Newt Scamander, a faux documentary where we go with him to see as he's looking for his magical beasts. Pitched that idea to Jo, she said, you know, it's funny, I've been thinking about Newt Scamander myself, and I have this whole story about him, and what do you think of it? She told us and we went, uh-huh.
"
And she says, so yeah, and I'd like to write the screenplay. And [we had] mixed feelings about that, because she's a novelist, she's never written a screenplay before. So when the screenplay arrived — she handed it to me. And I read it. And as soon as I opened it, I felt [dramatic sigh] relief. Because while it was very rough, it's a first draft from a person who had written their first screenplay, the characters were so vivid.
"The scenes were thrilling. It's a bit whimsical, a bit light, didn't have the gravitas that one would have liked, that one associates with Potter. And then the second — we hired David Yates, brought David Yates on, Steve Kloves and myself and Lionel and David. And then Jo did a second draft. And that draft was really dark. Really, really dark."
The darkness, he said, came from a heavy focus on violence. "It was just quite violent, it was quite ugly. The abuse of Credence was probably featured much more strongly, much more overtly, the suggestion of it was much more explicit. We saw things happening to characters. So we pulled back from that. The big thing was Jo finding her tone.
"Once she found the tone the rest fell into place quite quickly. She's amazing. She's a writer. She's voracious. She writes and writes and writes and writes and it just pours out of her, ideas. It's an amazing thing. This, we're working on the second script with David and she'd written a first draft, and David asked her to do a treatment, some structural treatment, and two days later, a 102-page scriptment — half script, half treatment — arrived."
While there are times at which it's clear it is her first screenplay, Rowling certainly did a good job of reinvigorating her own universe and infusing the same magic we're all accustomed to in a period piece with no returning characters to latch onto.
Source: Slashfilm