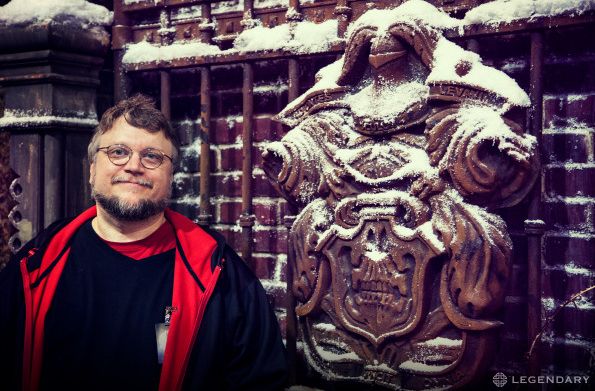 Production Begins for Guillermo del Toro's 'The Shape of Water'

NadiaA71 Guillermo del Toro's Cold-War era fantasy film The Shape of Water has started principal photography in Toronto, Canada today. The news was announced by Fox Searchlight Presidents Stephen Gilula and Nancy Utley.
The film boasts an amazing ensemble cast which includes Sally Hawkins, Michael Shannon, Richard Jenkins, Doug Jones, Michael Stuhlbarg and Octavia Spencer. Del Toro will not only direct the film but also co-write with Vanessa Taylor (Game of Thrones, Divergent).
"I started working on 'The Shape of Water' right around the time we moved to Toronto for Pacific Rim" said del Toro. "Working with Fox Searchlight and being supported by this beautiful group of actors and artists, I feel incredibly blessed and brave"
The film plot is currently unknown though Fox Searchlight billed it as "a mysterious and magical journey" and "an other worldly story set against the backdrop of Cold War era America circa 1963". Del Toro also revealed (via The Hollywood Reporter) that the story will center on a mysterious creature played by Jones.
The release date for The Shape of Water is not yet announced.
src: ew