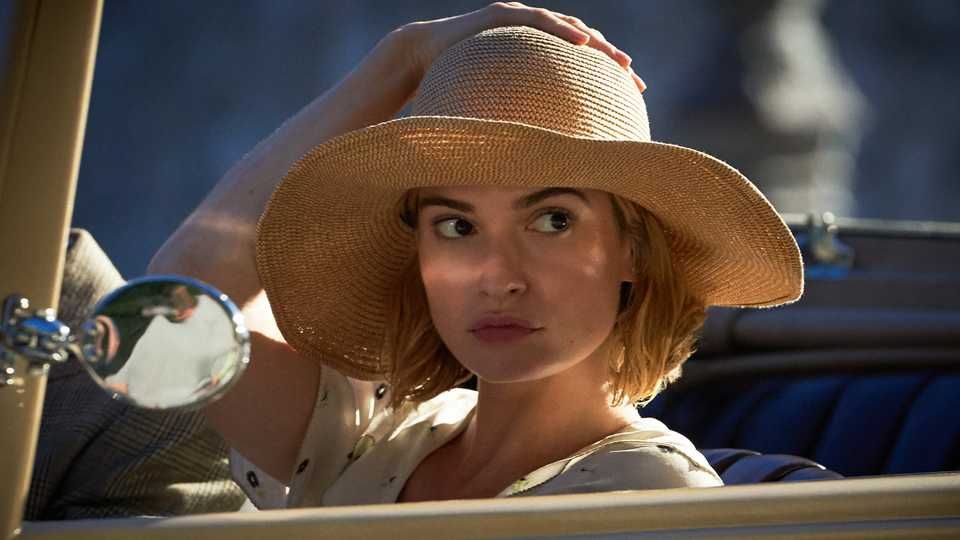 'Rebecca' Review

LightsCameraJackson Critic Netflix and director Ben Wheatley (of 2017's disastrous action indie "Free Fire") present a new adaptation of the classic novel, "Rebecca". As most film aficionados know, Alfred Hitchcock directed the 1940 version that won the Best Picture Oscar.
I can absolutely see this "Rebecca" taking home some gold statues for its costumes and production design. It may snare a makeup and hairstyling nomination as well. However this version (NOT "remake" – Netflix wants everyone to know) is not a Best Picture contender. But it is a stylish and, at times, devious diversion.
Lily James stars as the unnamed mademoiselle who falls for the suave, wealthy, renowned Maxim de Winter (Armie Hammer). The story is set in Europe in the late '30s, though Wheatley makes little effort to emphasize time or place. Clearly he and the trio of screenwriters went for a modern, YA-vibe for the Netflix audience.
Maxim's wife Rebecca died a year ago — and he's still dominated by her memory. That is, until a chance meeting with James' character. The two embark on a whirlwind romance, eventually getting married and returning to Manderly, de Winter's sprawling estate. The lady in charge is the mysterious and mischievous Mrs. Danvers. Kristin Scott Thomas, who gave an excellent performance earlier this year in the comedy "Military Wives", goes two for two, breathing fire into this juicy villain role (though she won't make fans of the Hitchcock version forget Dame Judith Anderson). Mrs. Danvers was a big fan of Rebecca's and, therefore, doesn't take too well to her replacement.
James and Hammer are comfortable and believable together early on. They become more distant later in the movie (even though their characters actually need each other more than ever). Hammer's not at his best when portraying someone weak. If you're not familiar with the story of "Rebecca", that's as much as I'll give away.
Overall, Wheatley's gothic vision is hit and miss, but he does his best to embrace the material. This is a case when a new take on a classic for a new generation was worth making and is worth watching.