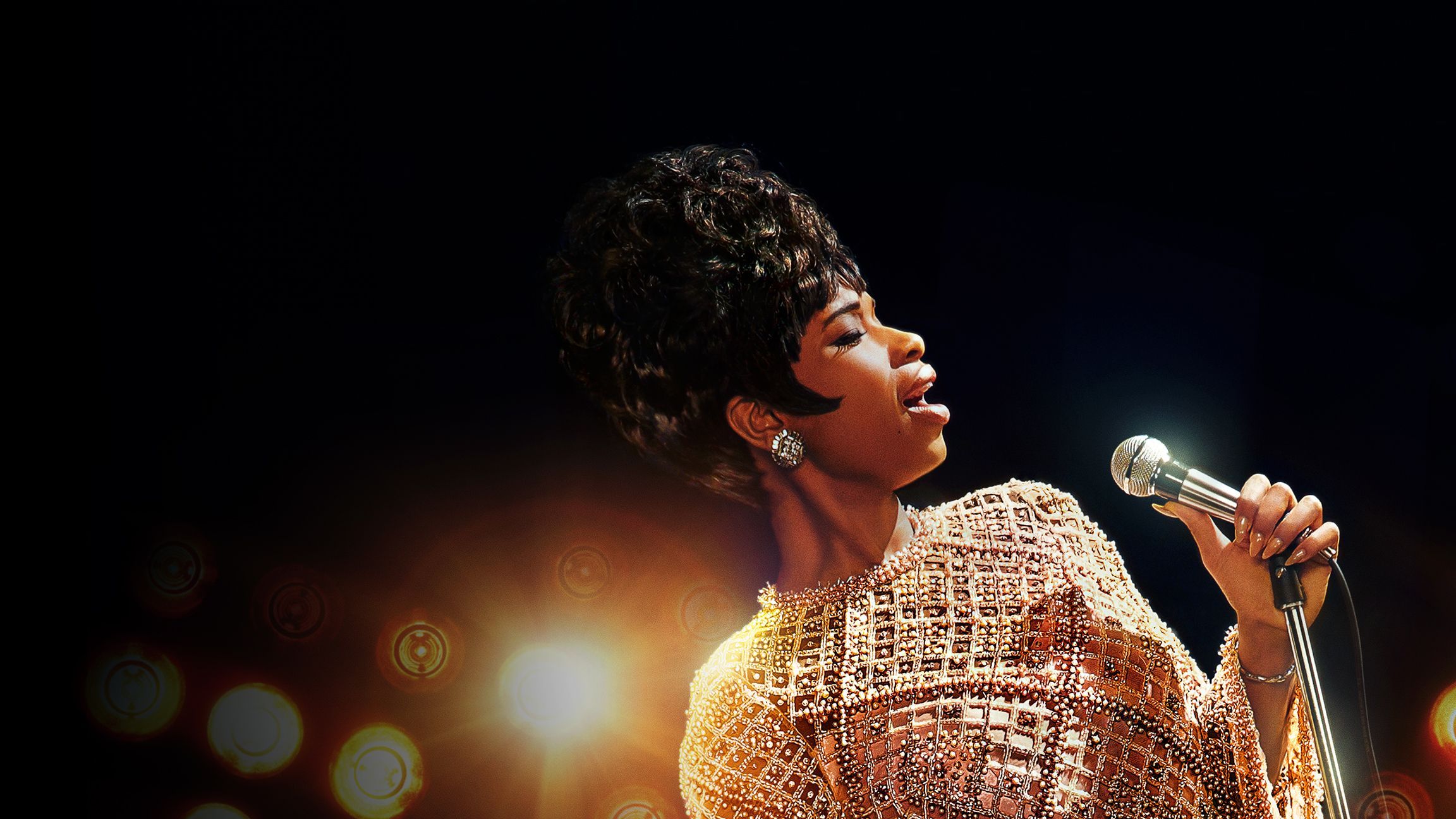 'Respect' Review

LightsCameraJackson Critic When Aretha Franklin died in August 2018, the Hollywood floodgates burst open with projects on the Queen of Soul. First came the 2019 documentary "Amazing Grace", which featured incredible footage of Franklin's 1972 live recordings of that iconic, Grammy award-winning Gospel album.
Then word of dueling biopics emerged: NatGeo premiered its TV miniseries "Genius: Aretha", starring Cynthia Erivo, this past March. I watched several episodes and was disappointed with the treatment of Franklin's life story (but Erivo is very good).
Now taking the stage is "Respect". MGM delayed its release originally intended for last Christmas — and then again for January. You could blame the delays on COVID-19 and box office potential — or the studio thinking star Jennifer Hudson would have a better shot this awards season. But my gut told me the shift to August was simply because the film simply isn't very strong.
It's always smart to trust your gut. "Respect" is a structurally standard, technically messy and overall uninspired depiction of the beloved diva's troubled life and ultimate triumph.
If you've seen "Amazing Grace" and/or "Genius", it will be challenging to judge "Respect" completely on its own. But it's clear director Liesl Tommy (in her feature debut) didn't have the confidence to go deep or gritty enough. She wasn't helped by the need to abide by the PG-13 rating or Tracey Scott Wilson's tame script, which covers Franklin's formative years (10-29) as a person and a performer.
Many of the pivotal events in Franklin's life during this time — including a pre-teen pregnancy and domestic violence suffered at the hands of first husband Ted White (Marlon Wayans) — are glossed over to make room for yet another scene of Hudson singing a Franklin classic. This movie is a songbook more than an engrossing biopic.
Forest Whitaker (who won an Oscar the same night as Hudson in 2007) gives the movie's best performance as father and pastor, C.L. Franklin. The runner-up for acting honors does NOT go to Hudson, who simply sings her way through much of the film and then gets lost in a sloppy 3rd act transition. Always reliable Tituss Burgess makes the most of his underdeveloped role as mentor Reverend James Cleveland.
Wayans is miscast as White. There's no subtlety to his performance. At times his dialogue deliveries and exchanges with Hudson are chuckle-worthy.
Much of "Respect" is choppily edited, including a conceptually flawed nightclub scene involving Mary J. Blige's Dinah Washington. And what's intended to be a pivotal showcase moment with Franklin performing at NYC's Madison Square Garden falls flat. It comes-off as Hudson playing dress-up.
This is as basic, paint-by-numbers treatment of one of the most important, talented and inspiring entertainers to ever hold a microphone. Because of "Respect"'s limited scope, everything Franklin accomplished in her final 4 1/2 decades is summarized via on-screen text and images at the movie's conclusion. Then we're treated to Aretha's 2015 Kennedy Centers Honors performance of "(You Make Me Feel Like) A Natural Woman". It's the only time fans around me cheered during the 2:25 film.
The Queen deserved a lot more R-E-S-P-E-C-T than she gets from "Respect".