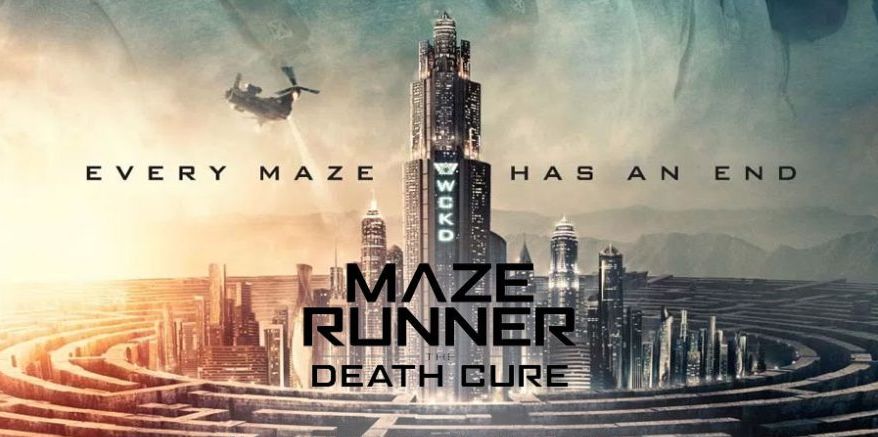 'Maze Runner: The Death Cure' Review

Noncedo-Dlamini Warning - This review contains spoilers
After 3 years since the sequel, the third and final Maze Runner film is here! Not as exciting as the original, but certainly better than the bleak Scorch Trials. For me, the story definitely lost its identity once the maze was left behind. However, like most, I was very curious to see how the YA phenomenon would come to its conclusion.
In the death cure, Thomas (Dylan O'Brien) leads some Gladers who escaped from WCKD on their final mission. To save their friends who are still imprisoned by the scientific organisation as lab rats, the heroic teens who are immune to a virus that has swept off almost all of humanity must break into the legendary Last City, a high security labyrinth controlled by WCKD. They might not make it out alive or they might get answers to the questions that the Gladers have been asking since they arrived in the maze.
The action charged Death Cure has a significant resemblance of Mad Max. However, this is nothing to complain about as it is the one thing that will keep you entertained throughout the film. There is a fair dosage of suspense and thrill as bullets fly in the air and the adolescent bodies of teenage boys get smacked against walls. The movie has an over-all dark atmosphere as most scenes take place inside tunnels, run-down buildings and at night.
As mentioned before, my personal opinion is that Maze Runner's identity is not as strong without the maze, thus the story line of the final film is nothing to write home about. Other than the surprise factor when we realize that Gally (Will Poulter) is still alive, nothing more is exciting here. The writers seem to have tried to create some kind of love story between Thomas and his once lover turned traitor, Theresa, but failed dismally. I also still don't understand why the Gladers' biggest mission was to rescue Mihno (Ki Hong Lee), to the point of sacrificing their own lives as it is this very mission that ushers Newt (Thomas Brodie-Sangster) to his death.
Does the ending give satisfaction? The leaders of WCKD are now dead. The Gladers get rescued to a safe haven where they can grow up and live peacefully. But Thomas still has the antidote created from his own blood that apparently cures the virus. Will he throw it away? Will he use it? Will the Gladers manage to restore earth's life for future generations? Is Maze Runner: The Death Cure another proof that YA adaptations will always hit a creative dead-end due to intentions of staying true to the story line provided by the books? I guess we'll never know.