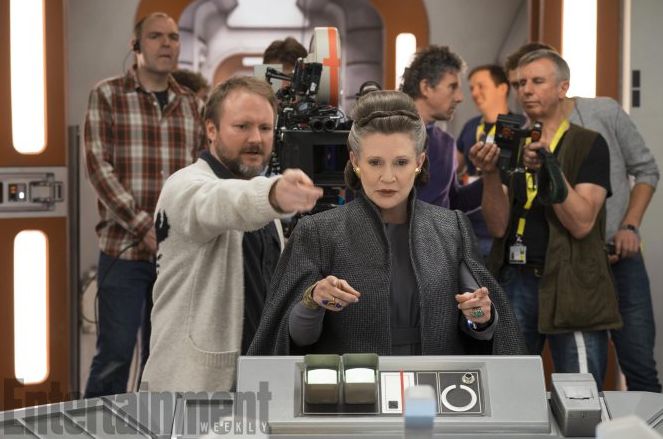 Absolutely huge news coming out of the Mouse House on this Thursday.
Disney has closed a deal with director Rian Johnson to develop a new Star Wars trilogy without a Skywalker centric focus. Johnson was the director on the upcoming The Last Jedi. Johnson will direct another trio of Star Wars films.
"We all loved working with Rian on The Last Jedi," said Kathleen Kennedy, president of Lucasfilm. "He's a creative force, and watching him craft The Last Jedi from start to finish was one of the great joys of my career. Rian will do amazing things with the blank canvas of this new trilogy."
This is a good win for Lucasfilm who struggles to secure filmmakers. Rian Johnson and Ram Bergman said this in a joint statement.
" Star Wars is the greatest modern mythology and we feel very lucky to have contributed to it. We can't wait to continue with this new series of films."
There are no dates for the new trilogy. Best guess is sometime past 2020. So what does this mean for Rey and gang of the current Skywalker saga? We have no clue but this just raised the stakes for Episode IX.
Source: Variety

ZachPerilstein in Star WarsFollow
Cultjer's one and only Disney Reporter. Expert in Disney and Pixar films. I cover all things related to the Walt Disney Company.