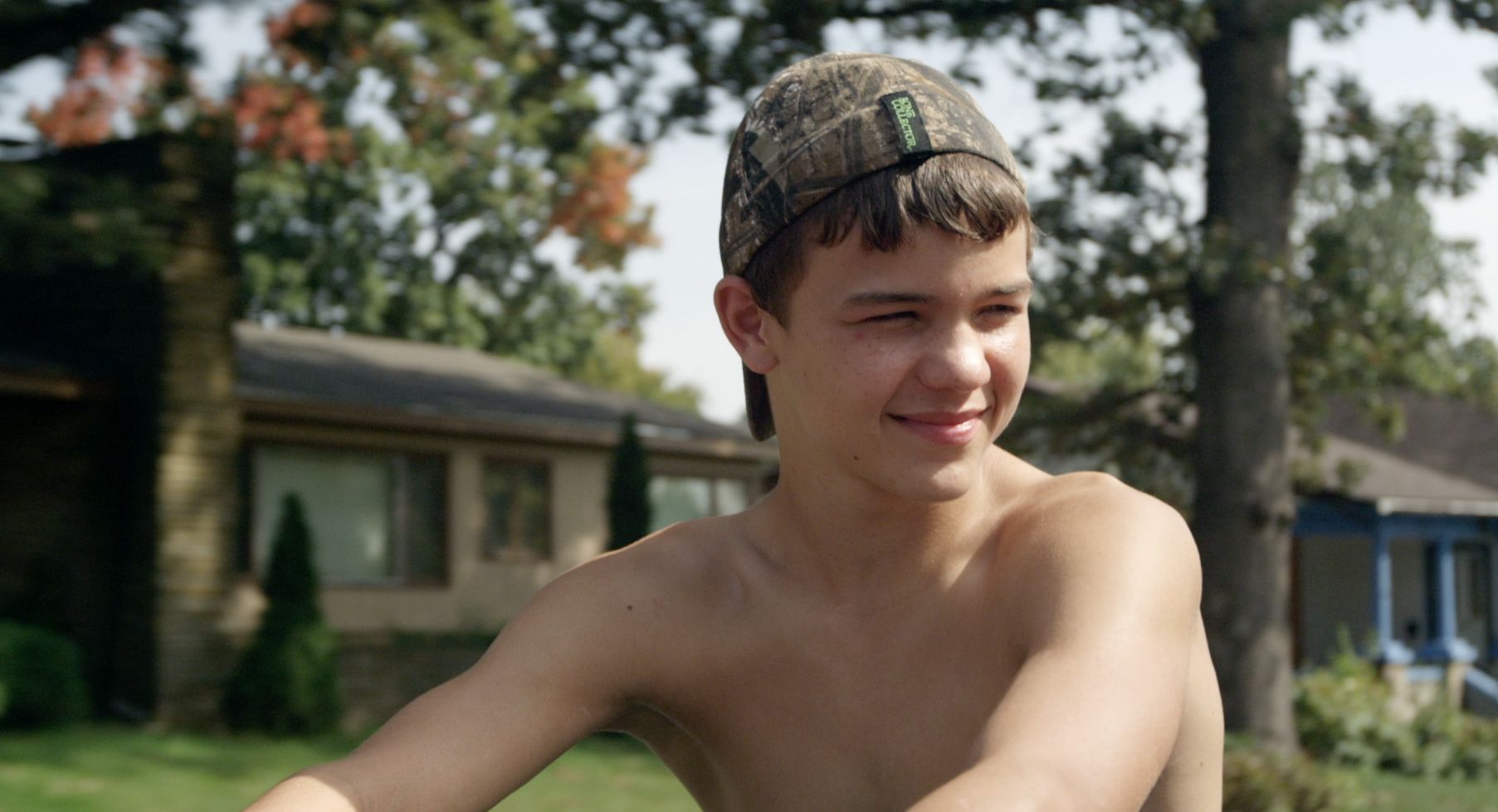 Rich Hill: A heart-wrenching glimpse into the lives of the poor

ChrisHingley "We're not trash, we're good people." - Andrew Jewell
Like so many other documentaries, Rich Hill tackles a serious subject: poverty in a small town. Rich Hill isn't the first documentary to portray the effects of poverty on a community, but unlike perhaps its most famous predecessor, Michael Moore's Roger and Me, Rich Hill focuses on allowing its subjects to speak for themselves without the presence of a confronting filmmaker, statistics, or talking heads. In Rich Hill, we learn about the lives of these three young men from the young men themselves. We spend time with each of them in a series of vignettes that create a powerful and heart-wrenching glimpse into their lives.

These moments allow us to see Andrew Jewell, Appachey West, and Harley Hood as they are: three young men who are loving, smart, funny, creative, and determined. These moments do not just pull at your heart strings, they wrench your heart to the point your heart almost breaks witnessing what these young men have endured.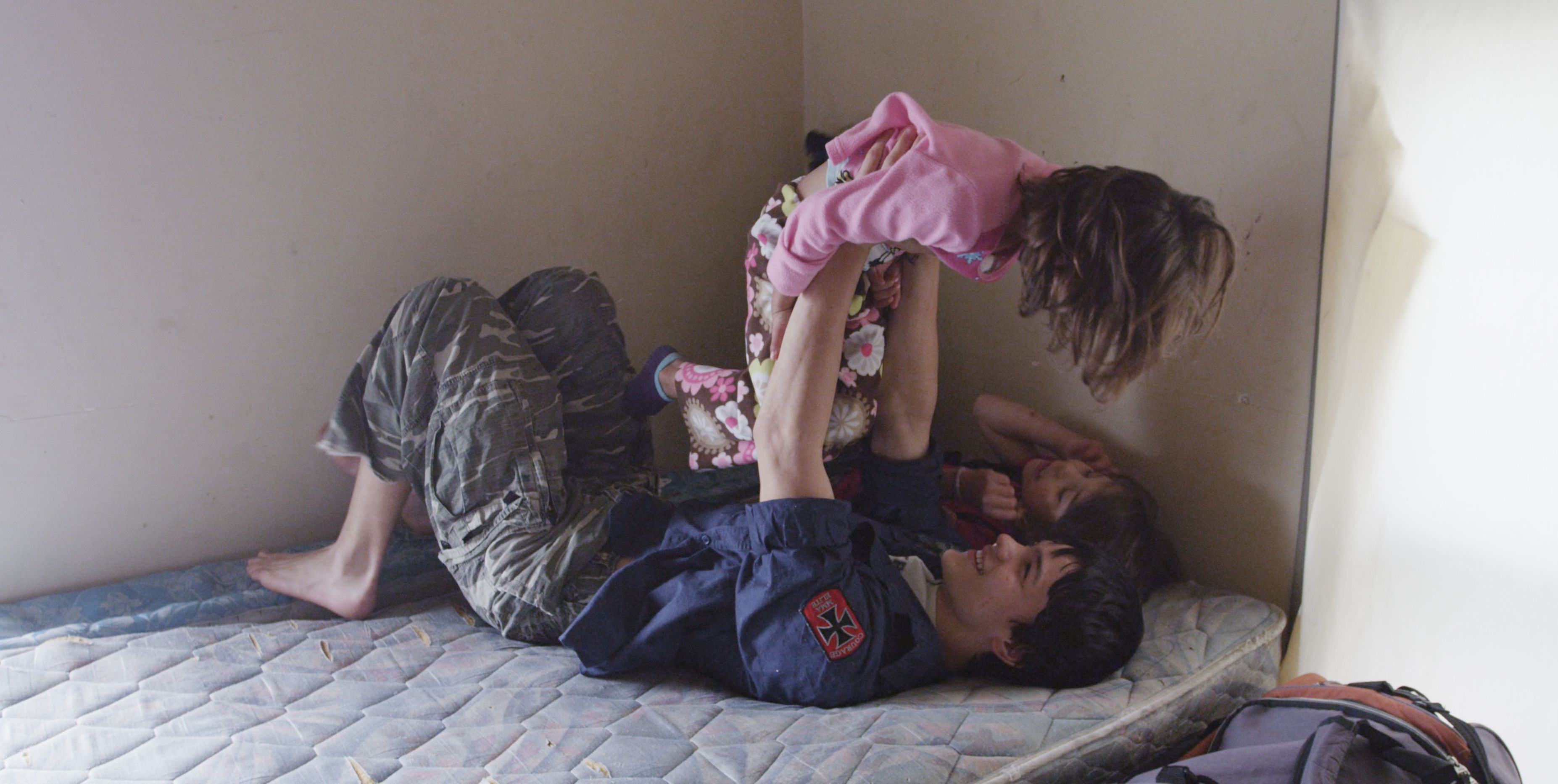 We watch as Andrew cares for his ill mother and works alongside his father. We see the immense love he has for his family as well as his determination to be someone. The scene where Andrew's father, Willie, warms up water for Andrew's bath is one of the most memorable scenes in the movie.
We hang out with Appachey West while he creates art by breaking a frozen patch of ice with his skateboard. Although Appachey is perhaps the most guarded one of the trio, we cannot help to smile when he talks about his dream of going to China to teach art and draw dragons all day.
We go Trick or Treating with Harley Hood as he eats all his chocolates and shares his opinion about rape, "I don't like it. I'm against it." Later in the film in perhaps the most heartbreaking scene, we learn why Harley has such a strong opinion and why his mother is in prison.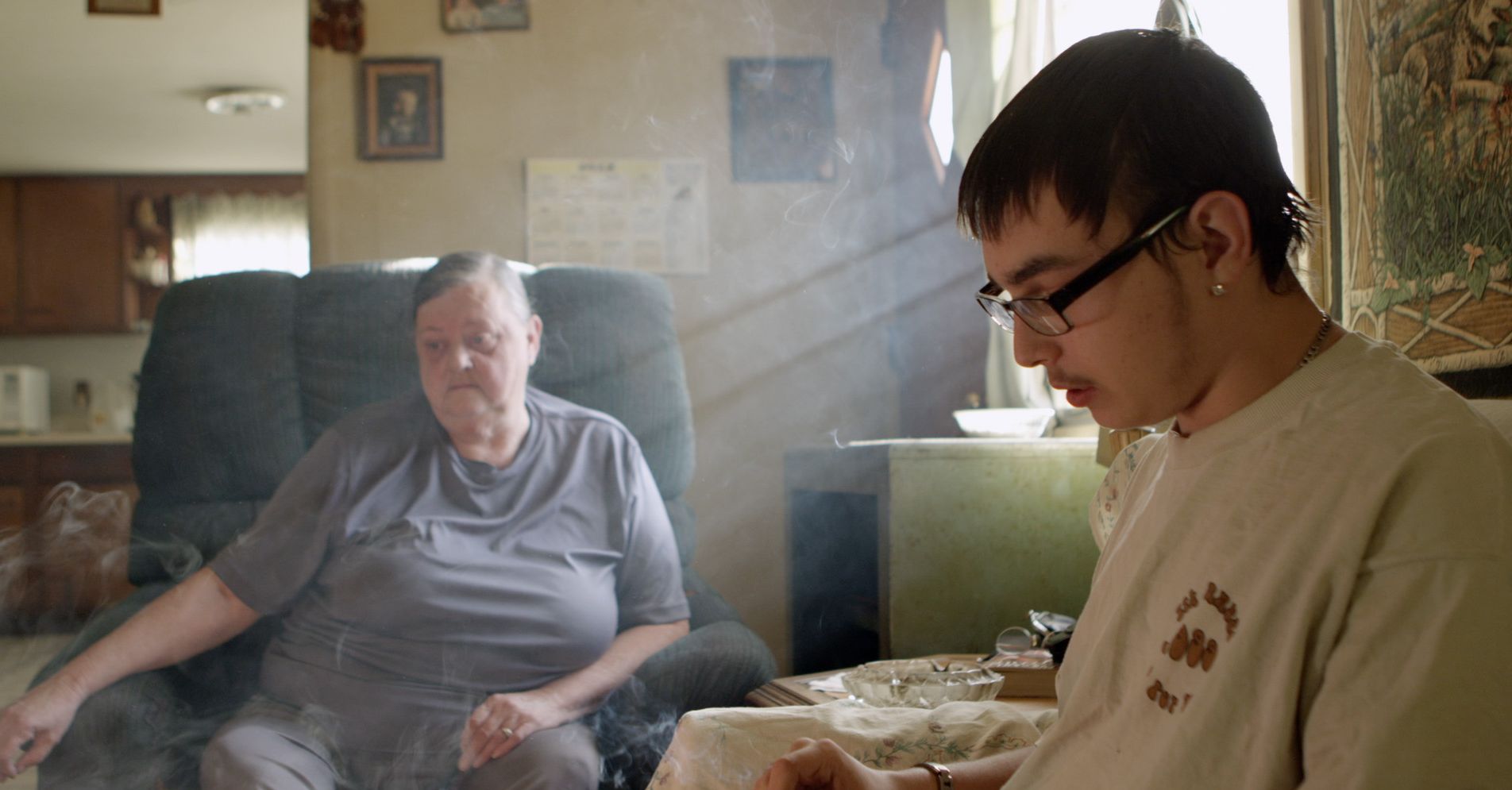 Rich Hill delivers a powerful and heart-wrenching glimpse into the lives of three young men's lives that have been shaped by poverty. But as they soon prove to us, the audience, poverty does not define them, they define themselves. All three young men complement each other very well while maintaining their own individual personalities, stories, and history. These young men capture our hearts by sharing their stories and revealing themselves to the camera.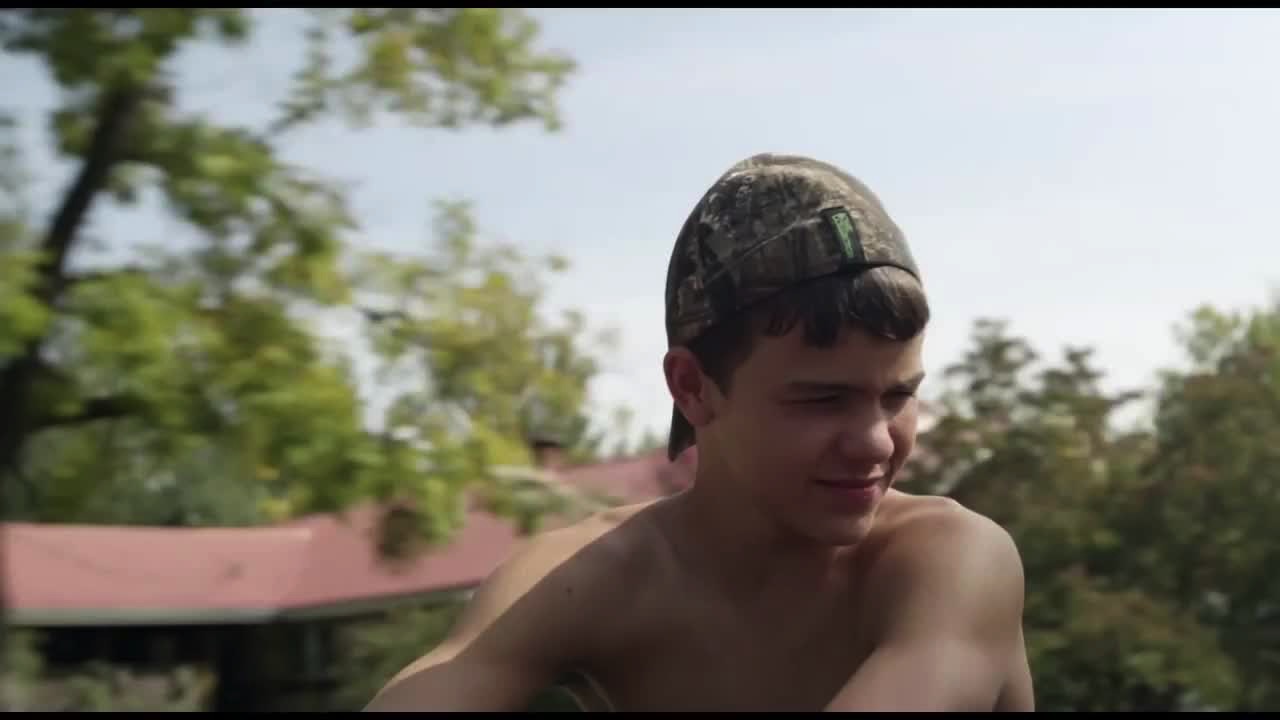 The cinematography in Rich Hill is as beautiful and powerful as the stories of Andrew, Appachey, and Harley. It allows us to see into the lives of the trio as if we were right there alongside the camera in Rich Hill, Missouri.
One can only hope that the filmmakers, Tracy Droz Tragos and Andrew Droz Palermo, visit Andrew, Appachey, and Harley in a few years and make a follow up documentary. This reviewer knows it will be a long time before I forget Andrew Jewell, Appachey West, and Harley Hood. I only hope the very best of these young men, and hope they accomplish their hopes and dreams.