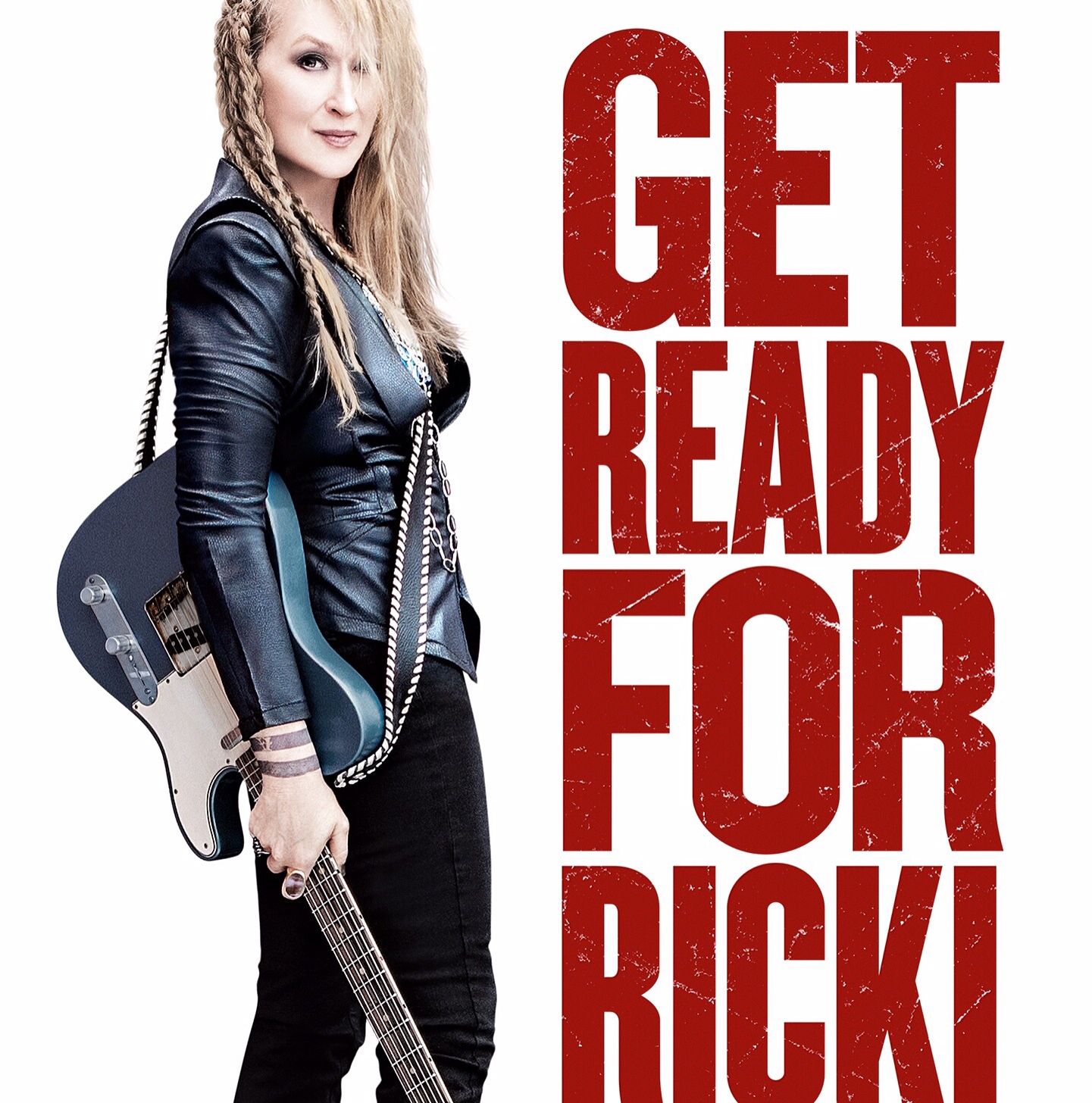 Ricki and the Flash: Review

themeltingfaces Meryl Streep proves, once again, that she's one of the greatest and most talented actors working today in Ricki and the Flash; the latest from oscar winning writer, Diablo Cody, of Juno fame.
Dealing with Cody's recurring theme of mature adolescence, Streep plays Ricki, the lead singer of Ricki and the Flash - an all American cover band who have become somewhat of a permanent fixture in their local bar.
Having given up her family in pursuit of her rock 'n' roll dreams, she's forced to 'face the music' and confront her abandonment, when her daughter becomes severely depressed following a recent divorce from her unfaithful husband.
Kicking things off with a rendition of American Girl by Tom Petty and The Heartbreakers, Ricki has a great energy about it; a fuzzy, guitar fueled, party-like atmosphere which is all leather jackets and long hair. The first of many rock ballads from the likes of U2, Canned Heat and Bruce Springsteen - as well as some more contemporary covers from artists such as Lada Gaga and Pink - the film-to-stage potential of Ricki is apparent throughout.
Camp and cheesy, whenever Ricki takes to the stage with her band, the film is a lot of fun and visions of generations singing and clapping along in their seats spring up in my mind. Amongst all the music though, the story behind Ricki and the Flash, one of a mother reconnecting with her family, is surprisingly touching, witty and very real.
Despite her films having varying levels of success, Cody has proven that at her best, she's a wonderful writer of human complexity. Her characters are rich with faults, contradiction and kindness - and in Ricki and the Flash, she's written her most charming and fleshed out film since Juno.
Perhaps the best thing about the film though is the cast at the centre of it, not least Meryl Streep who, after playing a singing witch in Into The Woods at the beginning of the year, seems to have a lot more fun letting loose as the lead singer of a rock band.
Her voice is remarkable, tinged with equal amounts of grit and softness and it's her central performance that really makes Ricki and the Flash rock. She's supported by great talent like Kevin Kline - who is always great to watch - and her real life daughter, Mamie Gummer, whose striking resemblance to her mother helps add believability to their relationship.
A surprising little treat, Ricki and the Flash is light and somewhat throwaway, but the performances are excellent and the writing has some real humour and emotion. First and foremost though, it's an entertaining and pure crowd pleaser that deserves to be seen on the biggest, loudest screen and with as many people as possible.