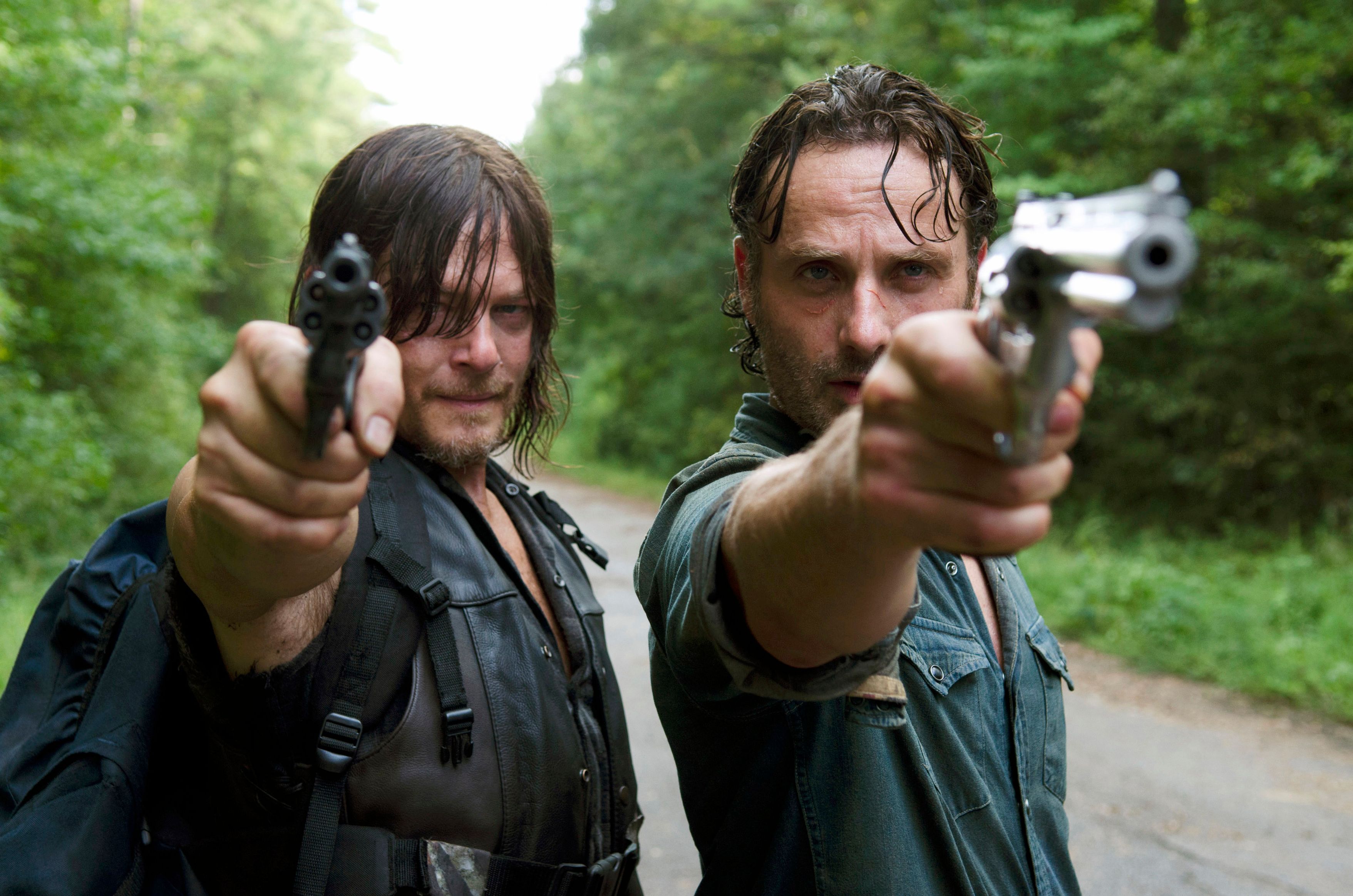 Robert Kirkman Will Come Up With an Alternate Ending for the 'Walking Dead' TV Series

HaydnSpurrell The Walking Dead debuts its 159th issue next week, after debuting back in 2003. With the TV series airing since 2010, there's every likelihood that the show could overtake and eventually end before the series finishes printing on shelves.
"I hope the show ends and the comic keeps going," creator Robert Kirkman has stated. "The comic was the comic before the show and so I try to maintain that. I know how I want to end The Walking Dead so I can't tell anyone because I don't want it on the show before I get it in my comic!"
"So, if the show were to end ever, at any point and the comic was still going, I would have to sit down with Scott [Gimple] and pretend I have no idea how to end it and come up with another ending," Kirkman said.
While his words spell tongue in cheek a little, there's no doubt that it's the sensible route. Given how many different directions a series like this could go, it makes sense to keep the natural ending exclusive to the medium the story was born in.
Source: Comicbook