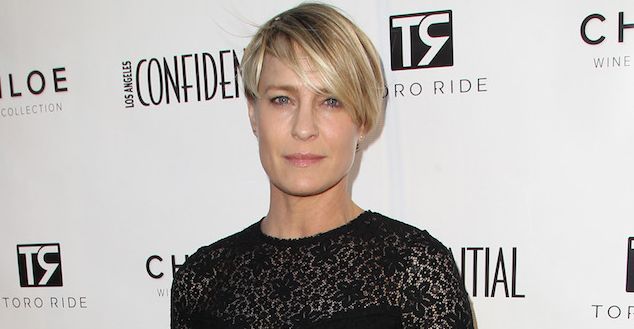 Robin Wright Joining Blade Runner 2?

NadiaA71
Principal photography for Blade Runner 2 is scheduled for July 2016 and yet very little has been revealed about this highly anticipated sequel. Recently however, news came out when Alcon Entertainment announced that Golden-Globe winner Robin Wright is in final negotiations to join this film.
According to The Hollywood Reporter there are three major female roles for Blade Runner 2 and, if the negotiations go through, Robin Wright will take one of them. Unfortunately, no news yet as to what her role might be. Only two other cast members have been confirmed: Ryan Gosling and Harrison Ford who will reprise his role as Deckard.

Blade Runner 2 will be directed by Denis Villeneuve (Sicario) and produced by Ridley Scott. The film has yet to have an official title and plot is still tightly under wraps but the story will take place several decades after the events of Blade Runner.
Robin Wright is currentlly filming Wonder Woman which will be released in Summer 2017.

src: THR, comingsoon.com