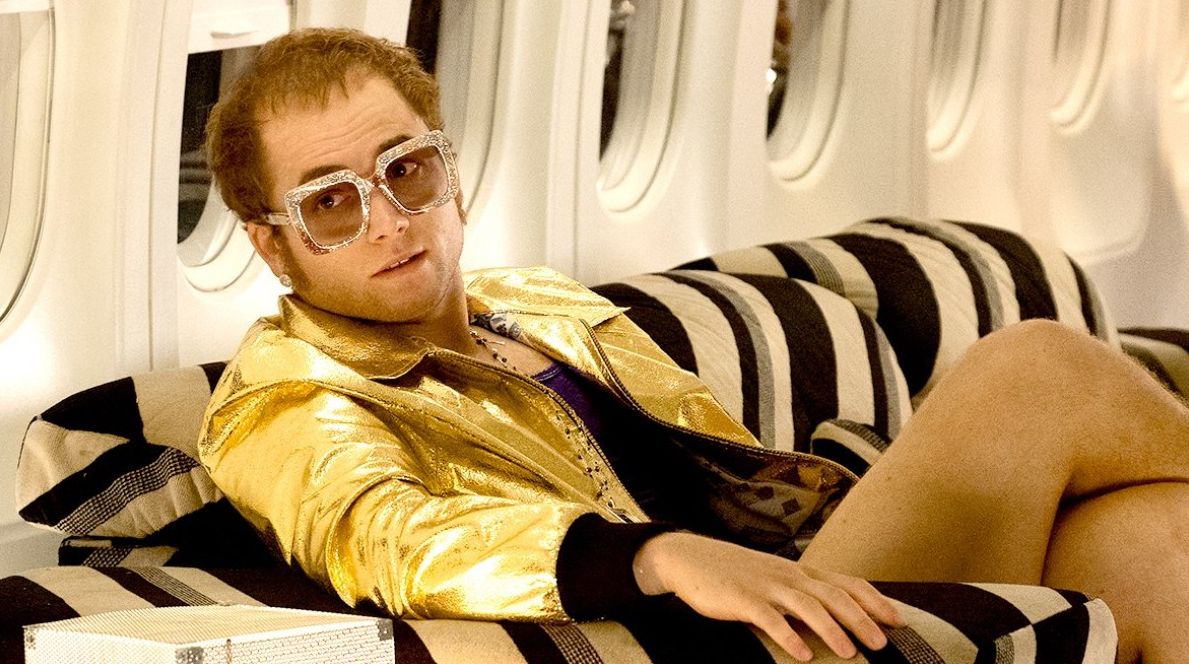 'Rocketman' Review

LightsCameraJackson Critic Summer 2019 at the movies will be remembered for two things: Disney (big surprise!) and the celebration of music icons. Films centered around the songs of The Beatles and Bruce Springsteen are on the way. But first up is this extravagant musical biopic of Sir Elton John.
"Rocketman" director Dexter Fletcher knows a thing or two about the genre. He was brought-in to complete last year's "Bohemian Rhapsody" after the Bryan Singer controversy. That film, of course, earned Rami Malek an Oscar for his incredible portrayal of Queen frontman Freddie Mercury. Now it's "Kingsman" actor Taron Egerton commanding the spotlight with his fearless, all-in performance as John.
Egerton, who sung the classic "I'm Still Standing" in the 2016 animated film "Sing", performs that one — and about two dozen other Elton John hits — in "Rocketman". This is a fantastical journey of self-discovery, with a unique blend of both joy and pain.
The film covers the first 40 years or so of John's life: from a young boy in England, growing-up in a highly-dysfunctional family, but with a gift of playing the piano, to a pivotal reflection point (around 1990) in his superstar career. A group therapy session serves as the framework for John to look back on all his life's highs and lows."Rocketman" breaks out into song a lot… maybe a little often. For the most part, the jukebox method works, though some song selections are forced into the narrative. There's definitely a "How many Elton John classics can we squeeze into two hours?" vibe. But the result will certainly work perfectly for the Broadway version in a few years.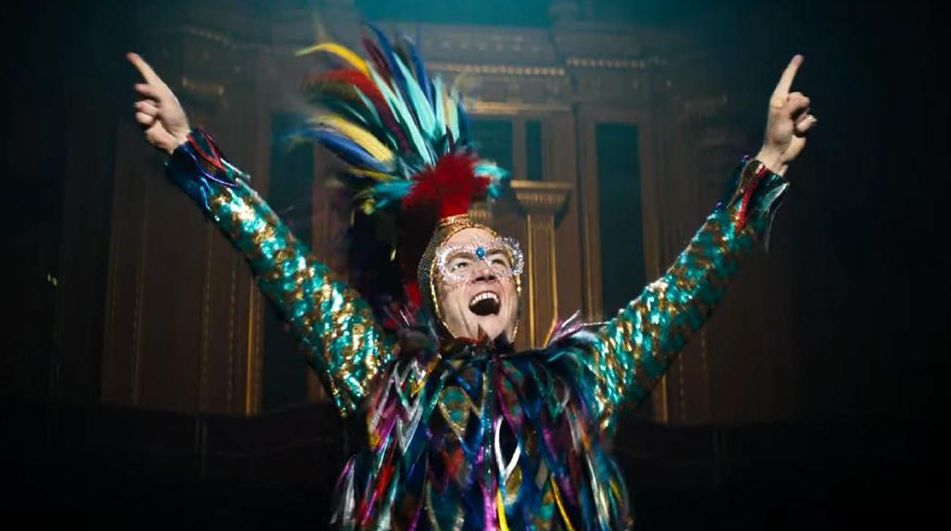 However, it was the songs and a mesmerizing lead performance got audiences to embrace "Bohemian Rhapsody", so why mess with a successful formula? You will undoubtably walk out of "Rocketman" humming an Elton John song – and praising Egerton's work. The supporting cast of Jamie Bell, Richard Madden and Bryce Dallas Howard all have their moments. But Egerton, like John himself during this period of his life, is a runaway train. This is an award-season worthy, showcase performance.
Fletcher takes some visual chances (the film is "Based on a True Fantasy") that do fit the persona of the subject. The costumes are tremendous, and Egerton truly looks and sounds like John, while avoiding the mimicry we saw with Malek as Mercury.
The biggest problem with "Rocketman" is that it's too theatrical. There's no doubt this is what Fletcher, Egerton and John (an executive producer) were going for, but the style keeps you watching from afar, instead of being drawn in. It could have used fewer tunes and a few more dramatic moments.
However, this is a bold, visionary movie experience. If you're a fan of Sir Elton, chances are you'll "feel the love" for "Rocketman". It certainly won't "go breakin' your heart".