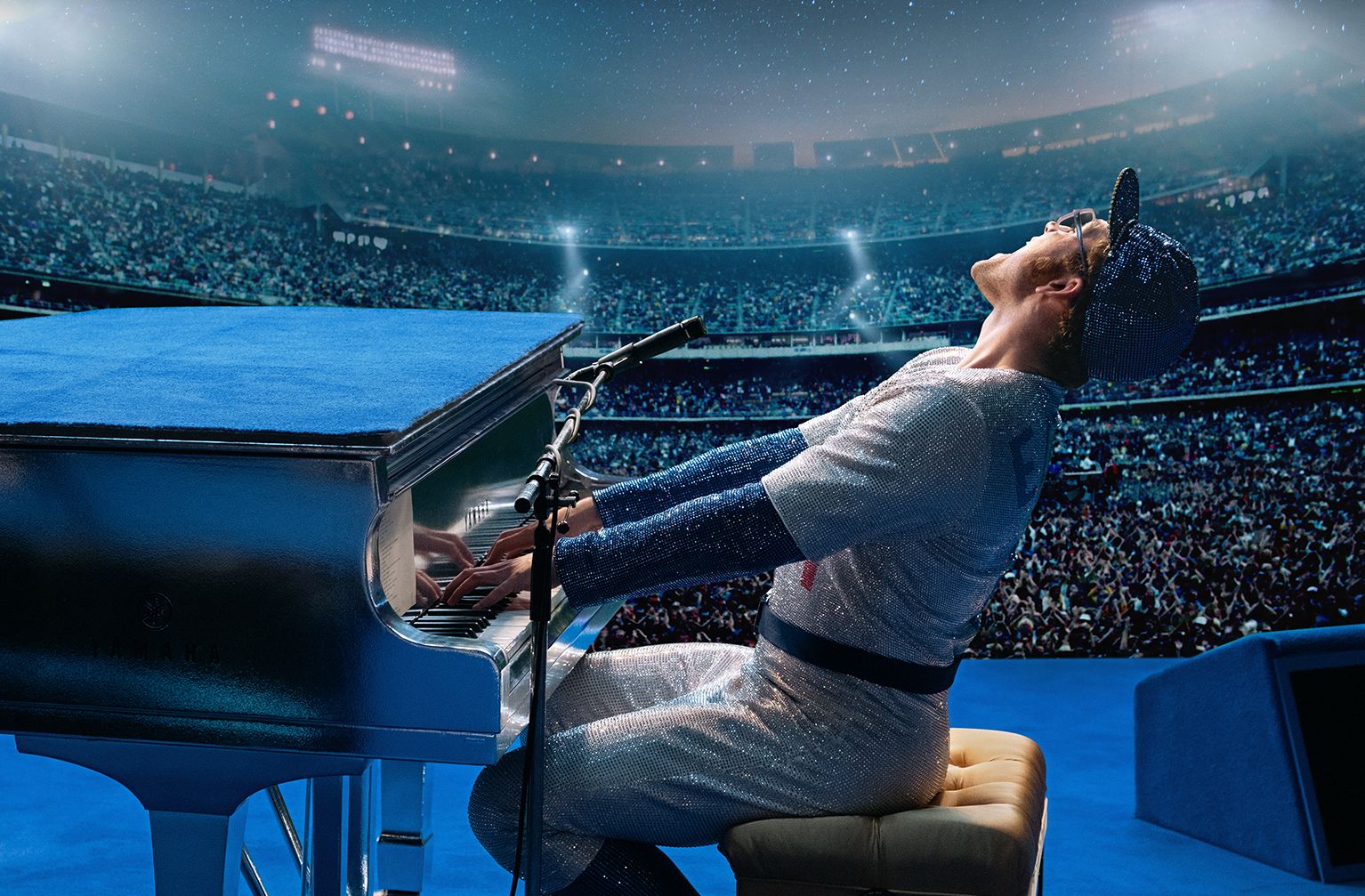 'Rocketman' Tracking A $25 Million Opening Weekend

ZachPerilstein Disney Reporter Taron Egerton's Rocketman which is a musical biopic of singer Elton John is tracking in the solid $20 million range for its opening weekend.
The initial tracking has Rocketman bringing in a opening weekend haul of $25 million.
Rocketman follows the life of Elton John and his history with substance abuse. The film stars Taron Egerton, Bryce Dallas Howard, Richard Madden, and Jamie Bell. The film launches on May 31.
Rocketman is directed by Dexter Fletcher. The director who came in to direct Bohemian Rhapsody. Fox's Bohemian Rhapsody had a $50 million opening weekend slightly higher than the current forecast for Rocketman. Bohemian Rhapsody went on to dominate the box office pulling in $216.4 million in North America and $902.6 million globally, and it also dominated last year's award season.
It will be interesting to see how the Elton John musical biopic fares especially as it will face Godzilla: King of Monsters on its opening weekend. The Godzilla outing is the third film in Legendary's MonsterVerse. Godzilla is tracking for a $50 million opening weekend. Slightly less than the two previous MonsterVerse outings.
The trackings for both films can easily change after the studios make their final marketing push. Will Rocketman capture the same success as Bohemian Rhapsody? Is the musical biopic the newest and hottest intellectual property for movie studios? Will Godzilla reach its tracking or go above?
We'll find out on the weekend of May 31.