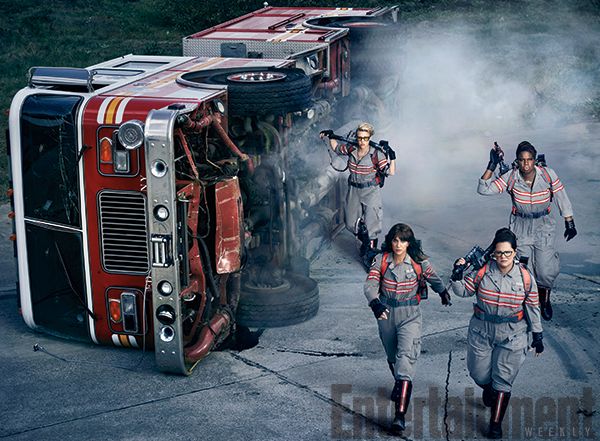 As a result of the Sony leak, the Ghostbusters universe took a tumble during development stage. There were plans for reboots and expanded universes, and by that point the all-female Ghostbusters film had already been announced.
One version that was a possibility at one point in time was a male Ghostbusters reboot lead by Joe and Anthony Russo, with Channing Tatum and possibly Chris Pratt attached. Tatum was asked when doing the rounds for Magic Mike XXL, and his response suggested there was no room for a Russo brothers version.
The Russo brothers have now confirmed that their involvement is no longer possible, in part due to their relationship with Marvel and their upcoming Avengers: Infinity War commitment.
"There is no status with that for us," Joe Russo told Forbes. "There was a period there when Paul Feig was engaging Sony in talks about 'Ghostobusters' and we were also engaging them. He was further along with his process than we were and he closed his deal so that's the only 'Ghostbusters' world that's being explored right now over at Sony.
"Once we took 'Avengers: Infinity War,' it [took] us off the table for any kind of any potential work on a 'Ghostbusters' project."
By the sounds of it, two Ghostbusters pitches were rivaling one another, and Paul Feig's was greenlit first. In the end, it won't be happening, but the Russo brothers are promising big things in the Marvel universe.
Source: Indiewire

HaydnSpurrell in GhostbustersFollow
Writer for Cultjer. Justifying my love of film.