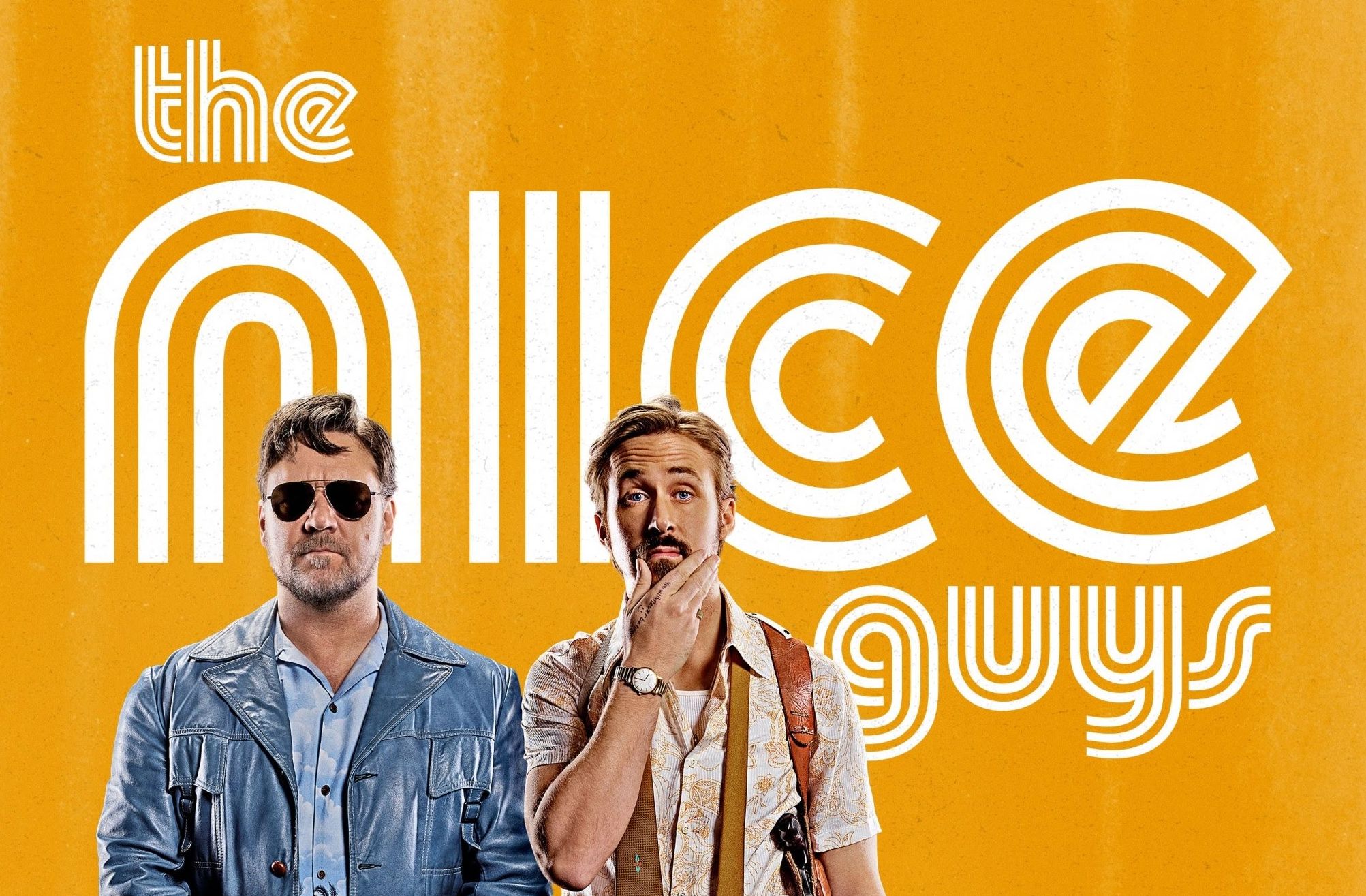 Ryan Gosling on working with his Hero Russell Crowe in 'The Nice Guys'

HaydnSpurrell Ryan Gosling, Russell Crowe, Matt Bomer and Keith David all took to the red carpet at the premiere of the new buddy comedy The Nice Guys, co-written yb Shane Black and Anthony Bagarozzi. The film focuses on Jackson Healy and Holland March as an unlikely crime-solving team, played by Crowe and Gosling respectively.
"I'm such a big Shane Black fan and working with Russ — he's a hero of mine. I always hoped we worked together," Gosling said. "I never thought it would be in a movie with a giant, smoking bee. I thought it would have been something more dramatic, but it was fun to get to work on something like this."
Crowe had praise to spare for Gosling, as well. "This kid is a genius and he's a cineast, I appreciate his preparedness to be adventurous, how many questions he asks and how hard he works," Crowe said.
On Black, Crowe complimented his trusting nature as director.
"He's very trusting and open as a director. He's not precious about what's on the page," Crowe said. "He knows that Ryan and I will hold true to the spirit of what the scene intended."
"You know they're two not very nice guys. One breaks arms for a living and the other cons old ladies out of money. It was literally the two worst people that we could think of and then trying to make that fun," Bagarozzi said.
The Nice Guys was initially intended for TV, though it was apparently too edgy for network TV according to Bagarozzi.
Source: Variety