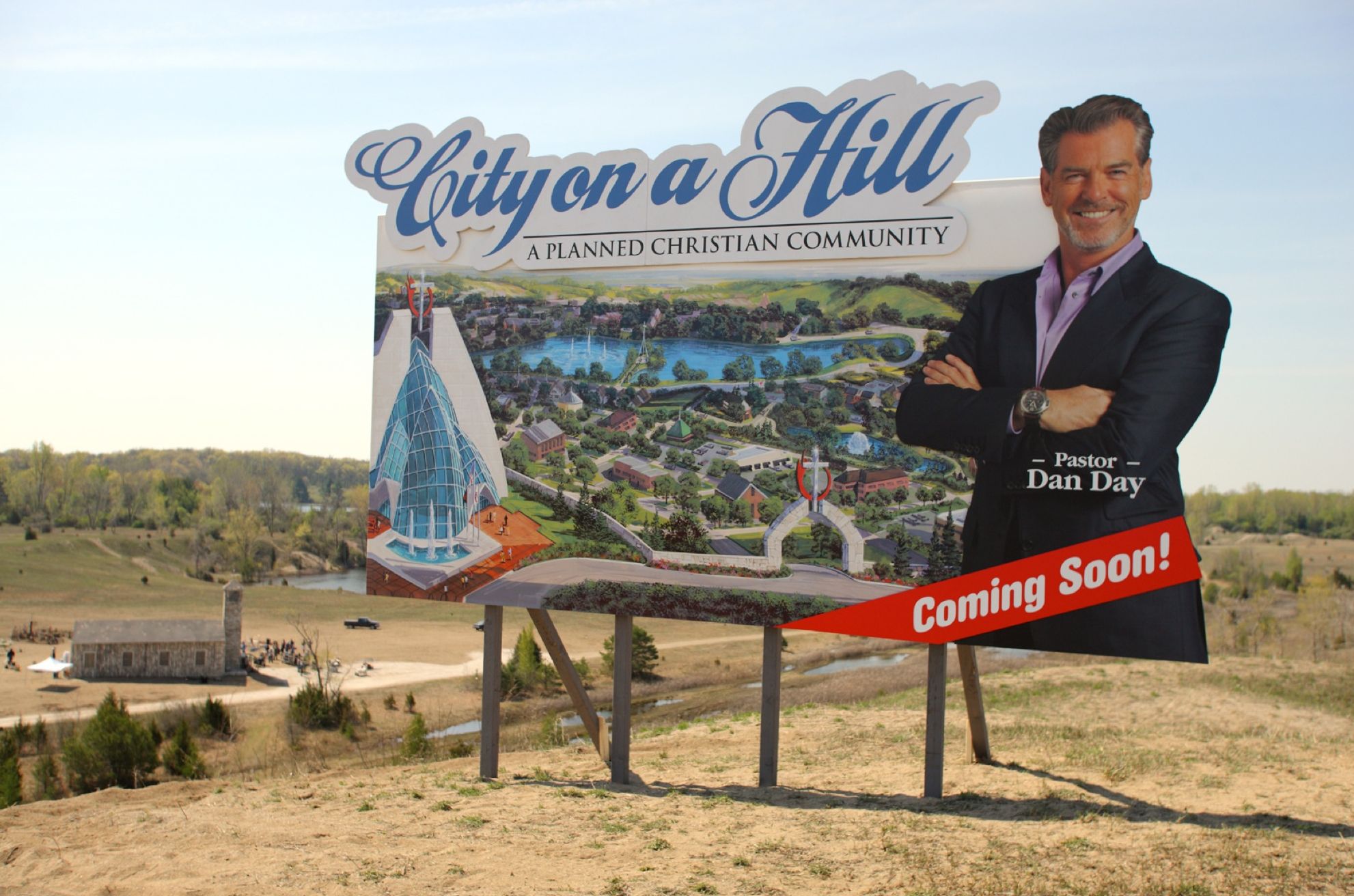 Salvation Boulevard

100films A soft-toothed satire of America's fundamentalist mega-churches.
Reuniting Pierce Brosnan and Greg Kinnear, stars of comedy-thriller The Matador (reportedly Brosnan was cast first and asked for Kinnear), this comedy-drama stars Brosnan as evangelical preacher Dan Day and Kinnear as a member of his flock, Carl, a recent convert thanks to his even-more-committed wife (Jennifer Connelly). When Dan accidentally shoots an atheist (Ed Harris) with Carl as the only witness, Dan tries to cover it up, but Carl isn't so sure, soon finding himself on the run from other members of the church who'll do whatever Dan tells them…
Salvation Boulevard trailed very well, but they must've stuffed all the funny bits in, because in the final film such moments of hilarity are few and far between. The biggest problem is that the film doesn't have the cojones to skewer organised religion as thoroughly as it could. It's undoubtedly skeptical of the whole shebang, and I wouldn't say it paints it in a positive light, but it comes up short of outright deconstructing it.