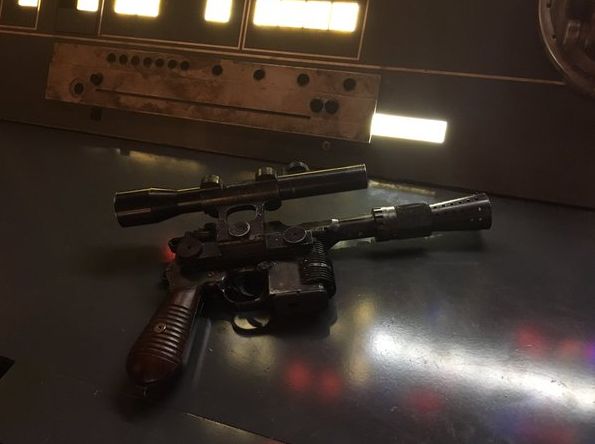 Screenwriter Lawrence Kasdan Reveals 'Han Solo' News, Will Remain Involved in the Franchise

HaydnSpurrell Screenwriter Lawrence Kasdan has played a pivotal role in the Star Wars saga, having co-written The Empire Strikes Back, Return of the Jedi, and The Force Awakens, which all needless to say earned critical acclaim.
Kasdan is also penning the upcoming Han Solo prequel anthology film, which will arrive in May 2018. Phil Lord and Chris Miller are directing the film, which now has a production start date. Kasdan spoke about the upcoming project while receiving the AJFF icon Award for Contributions to the Cinematic Arts.
"You know, Chris Miller and Phil Lord are going to direct it. They're great, funny and imaginative and we've had a great time together. My son [Jon] and I wrote the script and Chris and Phil are working on it and they're about to move to London to start shooting in January. And it should be fun."
While this will be Kasdan last script in the saga, he will continue to play a role in the franchise it seems. "[Star Wars Episode 8 Director] Rian [Johnson] is a friend of mine. I'm getting to know Colin Trevorrow, who is going to direct Episode 9, so I feel very involved with it."
Source: Screenrant