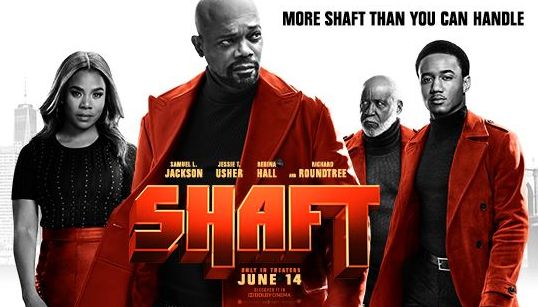 'Shaft' Review

LightsCameraJackson Critic Richard Roundtree made his film acting debut in 1971's "Shaft", which became a blaxploitation classic. Samuel L. Jackson continued the legacy of the character 29 years later in the part remake, part sequel, "Shaft". Now, Jessie T. Usher makes it three generations in the new follow-up — also simply called "Shaft".
All three eventually join forces, though the story primarily focuses on the father-son relationship between the youngest John Shaft and his pops, who hasn't been around since his son was a baby.
Director Tim Story ("Barbershop", "Ride Along") blends the action movie style of the 70s with that of today. When it comes to solving cases, the approaches of the lawmen are distinctly different. Jackson's Shaft is old school. He's a "plays by his own rules" private detective who defies authority, objectifies women, and uses guns and profanity freely (this film may contain the most "motherfu*kers" of any mainstream Hollywood release in history). By 2019 standards, he is Exhibit A for political incorrectness.
J.J., on the other hand, is new school. He's a buttoned-up, ultra-millennial FBI data analyst who'd rather be behind a computer than on the streets. And he's shy around the ladies.
The two team up on a case. Obviously, they learn a lot from each other along the way.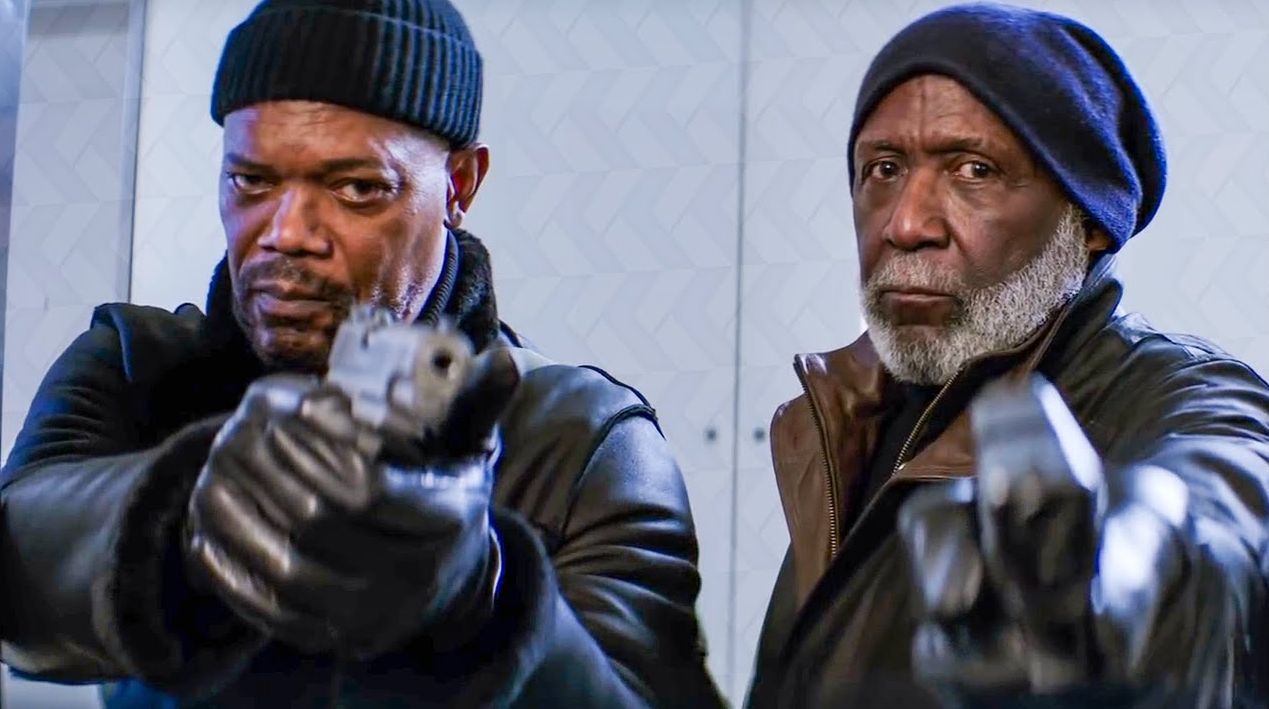 If you can get past the constant and (potentially) offensive remarks made by Jackson's character and the stereotypically pretentious characteristics of Usher's character, you'll find "Shaft" a worthwhile experience. At its core, this is a laid-back, free-spirited action comedy.
"Shaft" is at its best when it doesn't try too hard. Story picks perfect moments for some pure absurdity and humor in simple things, such as crossing the street with oncoming traffic, using an Uber for the first time and Jackson, the actor, often being mistaken for another popular action star. And there are plenty of homage moments for diehard fans of the original.
The plot gets intentionally overly complex. Jackson's scenes with Regina Hall (who plays his ex/J.J.'s mom) and Roundtree are definitely the most fun.
Clearly this movie is not for everyone. In fact, many will say this cat "Shaft" is a bad… ("Shut Your Mouth"). Others will dig it. For the most part I'm in that second group.