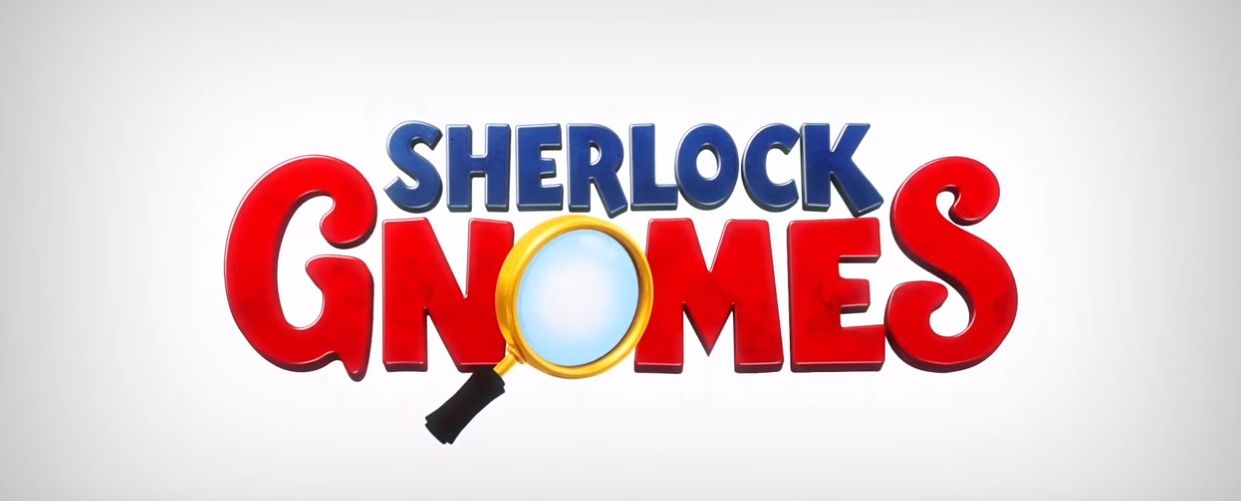 'Sherlock Gnomes' Review

LightsCameraJackson Critic 2011's "Gnomeo & Juliet" is charming, sweet, emotional and genuine. I told lead voice actress Emily Blunt "it's a terrific animated movie" on "The Tonight Show". I can't believe that was more than 7 years ago.
Now, after seeing the new sorta-sequel, sorta-spinoff, follow-up – "Sherlock Gnomes", I kinda feel bad for Blunt, whose Juliet has been turned into a bossy housewife role and relegated to supporting character status in this highly disappointing effort.
"Gnomeo" director Kelly Asbury did not return for "Sherlock". This time it's "Kung Fu Panda" co-director John Stevenson at the controls. The screenplay comes from Ben Zazove, whose only previous writing credit is the direct-to-dvd "Tooth Fairy 2", starring Larry the Cable Guy. Unlike last time, Disney is not behind distribution, that role taken-over by Paramount. And – based on title alone – it's clear there's a new central character.
With all of those major changes in play, I feared that "Sherlock Gnomes" would suffer in quality compared to the previous installment in the Gnome Cinematic Universe. But I didn't expect the fall-off to be this extreme.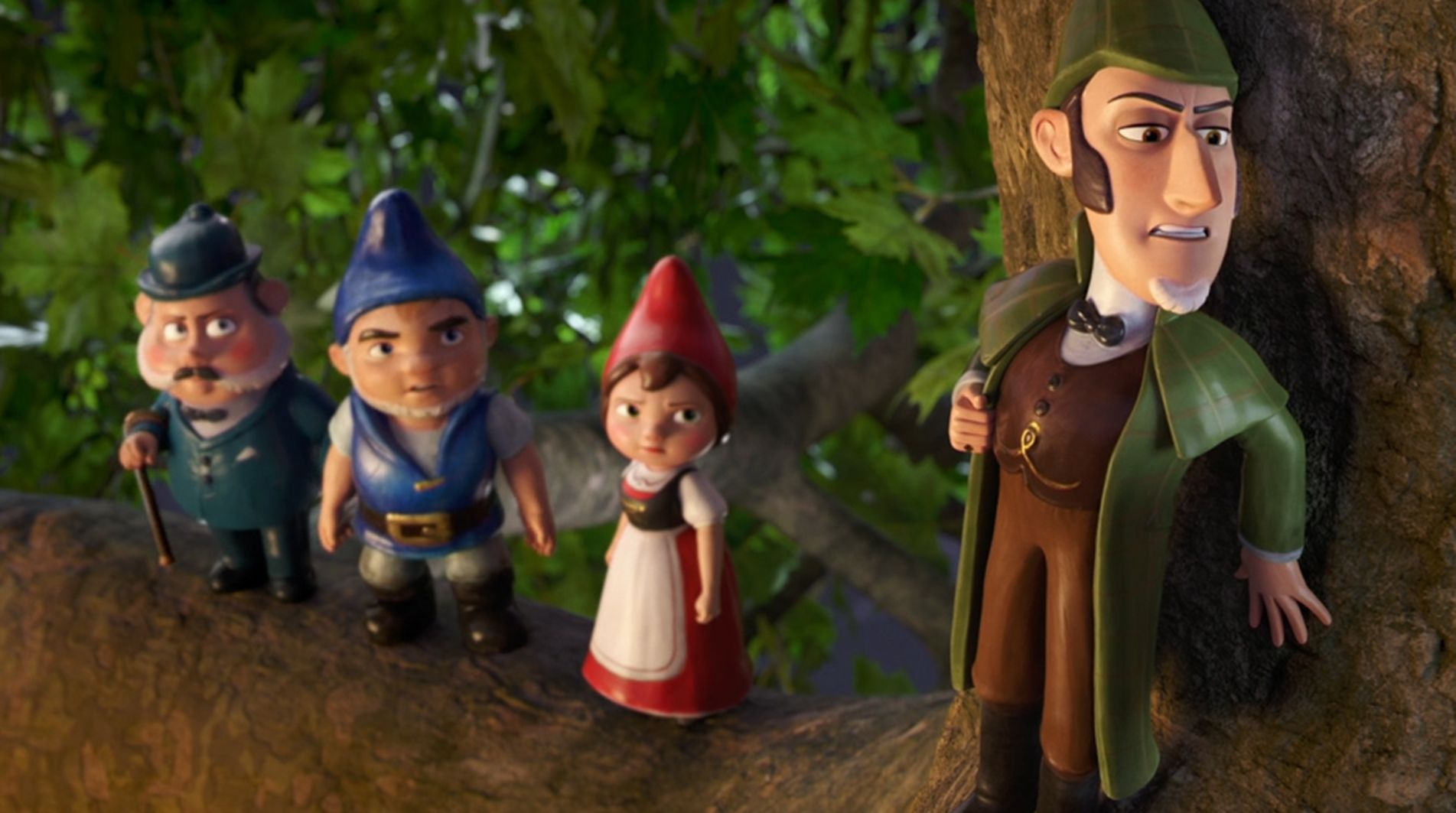 The problems start with Sherlock Gnomes himself. Johnny Depp gives an excellent voice performance as the clay version of the iconic detective. But Sherlock is one of these least likable lead characters in a children's animated film in recent memory. He's not funny. He's not friendly. In fact, he's downright mean to partner Watson (voiced by Chiwetel Ejiofor). Theirs is a fractured relationship to say the least.
As is that of Gnomo (James McAvoy also returns) and Juliet. As the story begins, the couple, along with their gnome family members and friends, are moved to a new home in London. Immediately Juliet chooses working in the garden over being with her true love (completely out of character). They actually split-up – Juliet goes-off with Sherlock, and Gnomeo with Watson, as they look for the culprit who's stealing all the garden gnomes in the city.
"Sherlock Gnomes" is much heavier in tone than I expected. Outside of a couple early silly scenes, the film is way too serious. Three notable comedic moments from the trailer (that we've all been seeing over and over again in theaters for months) aren't even in the movie.
The smarter play here may have been to make a pure "Sherlock Gnomes" animated mystery. Forcing the Gnomeo & Juliet characters into this new narrative was one of many big mistakes.
There are plenty of others:
– The animation style goes shifts wildly and without reason throughout the film
– Moriarty, Sherlock's classic arch-enemy, is simply awful
– A character voiced by Mary J. Blige appears simply so Blige can sing an original song co-written by "Sherlock" executive producer Elton John
– And the rest of the soundtrack is over-stuffed with John classics. None of them add anything to the story.
I do give Zanzove credit for going for it – with an unconventional, more dramatic tale about partnership, unhappiness and forgiveness, told in CGI form by talking garden figurines. But – bottomline – this film fails as both a standalone and a "Gnomeo" sequel. And most importantly, it's not a solution for parents looking for an appropriate animated adventure for their little gnomes.