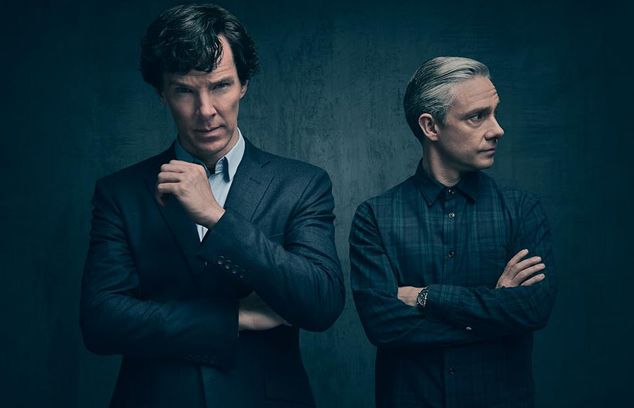 'Sherlock' May End with Season 4, Says Benedict Cumberbatch

HaydnSpurrell Benedict Cumberbach is becoming a highly sought-after actor in the film world at the moment, with Doctor Strange to arrive in November. The fourth season of Sherlock, which follows the third which aired three years ago, is set to premiere in 2017.
Speaking with GQ, Cumberbatch said that season 4 feels like the "end of an era." He continued to say that the fourth season "goes to a place where it will be pretty hard to follow on immediately. We never say never on the show. I'd love to revisit it, I'd love to keep revisiting it, I stand by that.
"But in the immediate future we all have things that we want to crack on with and we've made something very complete as it is, so I think we'll just wait and see. The idea of never playing him again is really galling."
It sounds likely that the series will at least remain dormant for some time after season 4, if not conclude entirely, and fans should nevertheless be glad to have one more ride with he and Martin Freeman, both of whom have seen their stars grow over the course of the show's lifespan.
Source: Comicbook