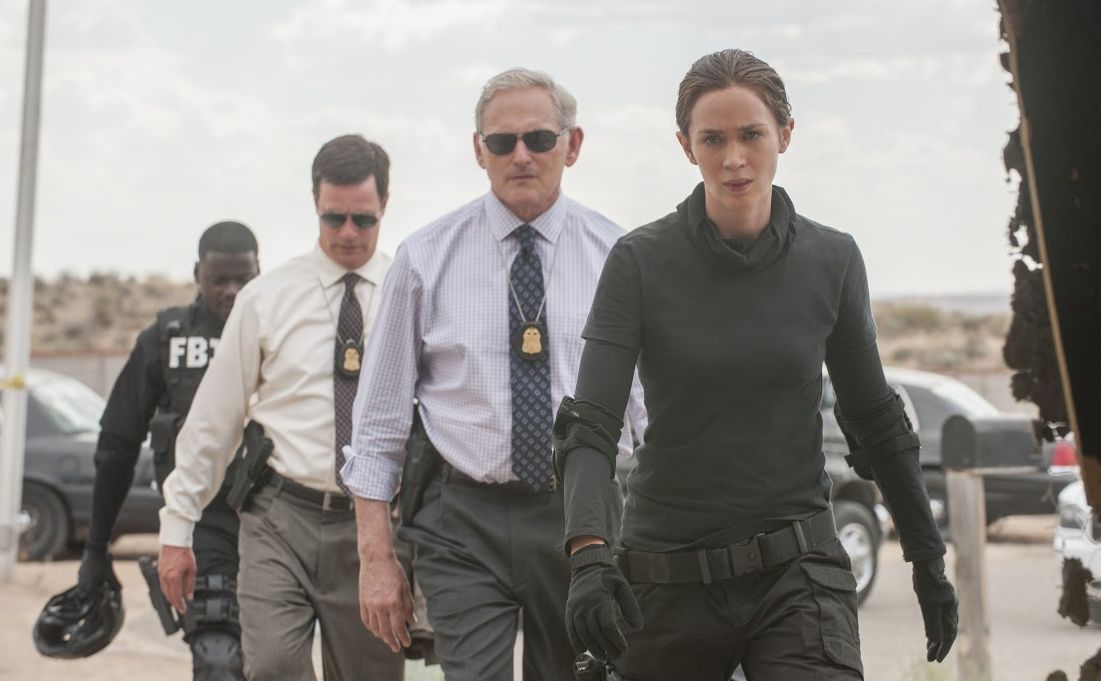 'Sicario' Sequel Could Actually be a Prequel, Producer Says

HaydnSpurrell Production is nearing completion on the sequel to Denis Villeneuve's 2015 drug thriller Sicario. This time, Stefano Sollima is directing, though from a script written by Taylor Sheridan, who also penned the first film.
Speaking with producer Basil Iwanyk, Collider discussed with him Soldado, which wraps filming in just a couple of days in Mexico City. "The script was amazing. Truly, I think you could argue that it was better than the first script. It's a bigger movie; it is just as intense, just as disturbing, just as emotional," Iwanyk said.
"You're going deeper into both Josh Brolin's character and Benicio's character, and I think people are going to be shocked by how relevant the movie is in this current environment, with our new president and what's going on politically in that world."
For those concerned that the departure of Villeneuve and cinematographer Roger Deakins, Iwanyk said "the aesthetic of that movie, our director Stafano Sollima is able to kind of extend that aesthetic and augment it. So if you love the first movie, I truly believe you're going to love this movie if not more. There's more bells and whistles and we go deeper with the characters, especially with Benicio's character."
But while Emily Blunt's absence might be felt by some, for Iwanyk it's a way to make the film feel more like a new chapter and less like a sequel. In fact, the film's timeline is completely ambiguous. "You have no idea if it's before or after [the events of Sicario], if it's five years—you have no clue. There is no reference at all to the first Sicario, so you don't know when it happens."
Source: Collider