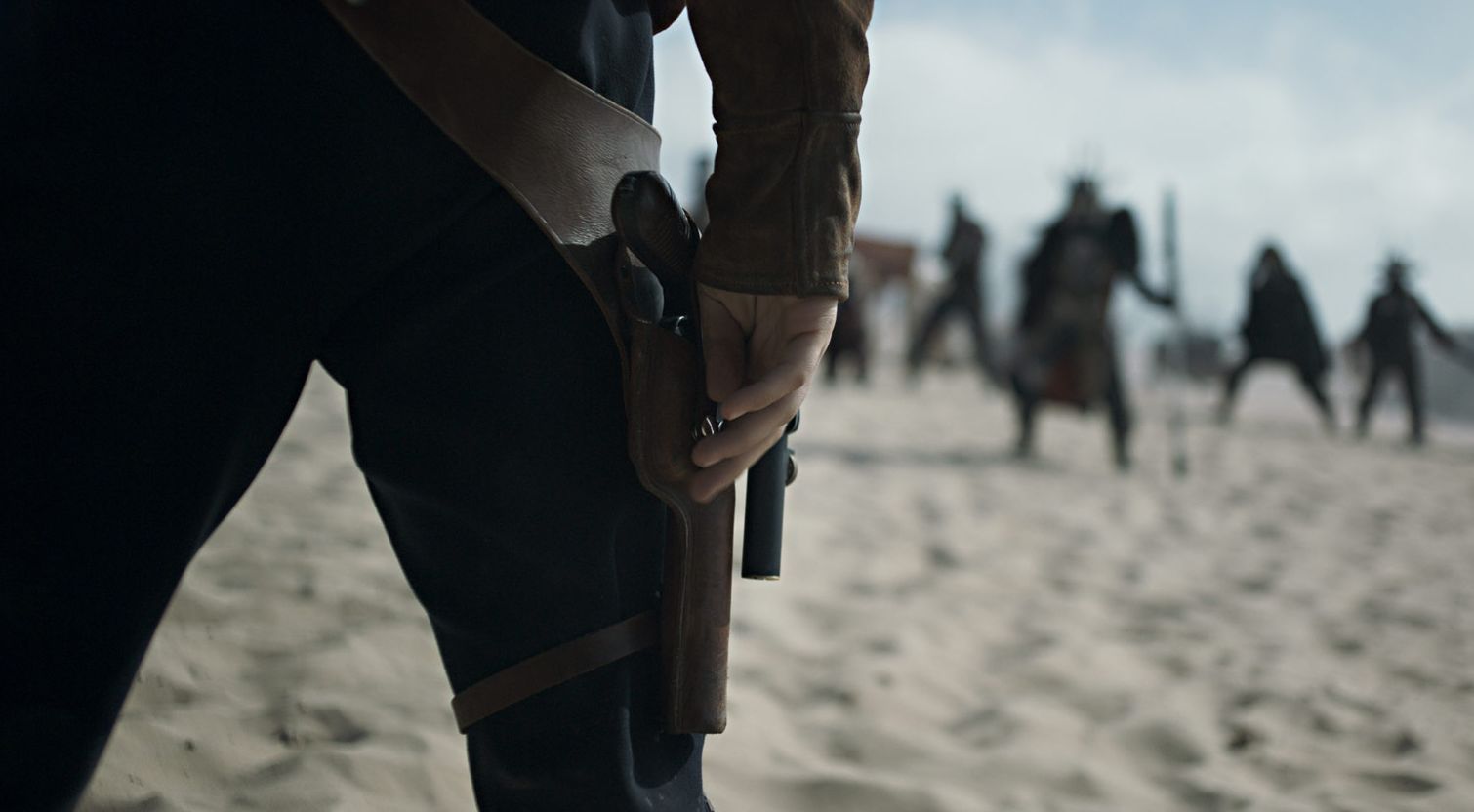 'Solo: A Star Wars Story' Crawling Towards $115 Million Weekend

ZachPerilstein Disney Reporter Solo is not on the box office pace compared to Rogue One. Some saw this one coming, and others are questioning franchise fatigue.
Disney and Lucasfilm's latest Star Wars film is doing lower than what it was expected to do at the box office. Disney originally predicted the film in the $130-$150M range but now the film is being projected in the $110-$115M range but it is struggling to reach that feat. Which is surprising consider the holiday weekend.
Rogue One: A Star Wars Story took in $29 million in Thursday evening previews. Solo came in much lower with $14.1 million. Rogue One went onto a $71 million Friday, and a impressive three-day debut of $155 million. Solo is projected with a significantly less $35.6 million Friday.
Solo is the first film in the new era of Star Wars not to come out in December. That could of hindered its chances quite a bit. Not to mention the tough competition of Deadpool 2 and the mega cinematic event of Avengers: Infinity War. It's only been five months since The Last Jedi. Was the turnaround too quick? Star Wars isn't at Marvel level planning yet.
Solo is also not impressing in the overseas markets. Only racking in $11.4 million in 43 markets. Maybe as time goes on the numbers will gain momentum although that is highly unlikely at the modern box office. So currently Solo: A Star Wars Story has made $35.6 million domestically, and $11.4 globally. Bringing the latest spinoff in the galaxy to a total of $47 million overall.
Solo stars Alden Ehrenreich as the titular character along with Woody Harrelson, Emilia Clarke, Donald Glover, Thandie Newton, Phoebe Waller-Bridge, Joonas Suotamo and Paul Bettany. The story follows a young Han Solo as he teams with a band of misfits and mercenaries — including Lando Calrissian as well as a young Chewbacca — to stop the villainous Dryden Vos and the Crimson Dawn.
Ron Howard directed Solo: A Star Wars Story. With a script from Jonathan Kasdan and Lawrence Kasdan. Howard took over director duties after the famous departure of Christopher Miller and Phil Lord.
No other film nationwide challenged Solo on its opening weekend. Most believe Avengers: Infinity War moved up to April to avoid Solo's wrath at the box office. Deadpool 2 came out a week before and made $125 million domestically. Including $18.6 million in previews. Deadpool 2 currently sits at $382 million overall. Avengers: Infinity War still racked in $4.3 million domestically. Solo: A Star Wars Story is now in theaters. Check out Cultjer for reviews and other content on the latest film.