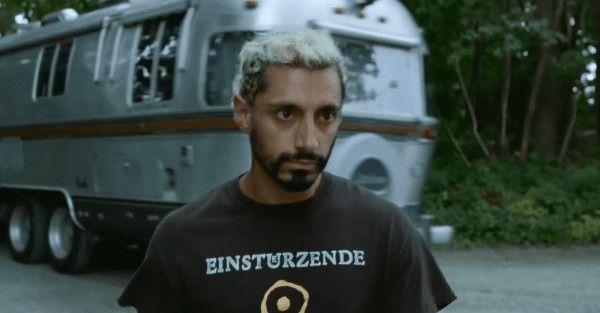 'Sound of Metal' Review

LightsCameraJackson Critic "Sound of Metal" is one of the best movies of 2020. It's also one of the top movie experiences of recent years.
Riz Ahmed ("Nightcrawler") gives a thoroughly commanding performance as Ruben. He's a recovering addict and drummer in a heavy metal band fronted by girlfriend Lou (Olivia Cooke). Years of exposure to loud music has caught-up with Ruben. One night, while on tour, he suddenly loses most of his hearing. Over the next few days the problem gets even worse.
Ruben reluctantly accepts that he cannot perform in the band anymore. His sponsor finds him a facility for recovering addicts who are also hearing impaired. Paul Raci is excellent as Joe, the person in charge of the center. He tries to help Ruben adapt to his new life, which takes some unexpected turns.
Writer/director Darius Marder makes a bold choice in close captioning the entire movie. And it's not simply so to accommodate those in the deaf community. There's a purpose and a significance to having dialogue and sound text on the screen. The technique enhances our ability to understand Ruben's plight — and the overall purpose of the film.
There are significant sound editing/mixing tricks at work as well. I watched "Sound of Metal" wearing headphones. Vibration changes at specific moments enlighten the viewing experience.
Derek Cianfrance ("Blue Valentine", "The Place Beyond the Pines") conceived the story and is executive producer. His speciality is tense, character-driven dramas. This is the most successful to date. This film has much to say about communication, relationships and being grateful for what you have. There are even more messages just under the surface.
Ahmed should garner plenty of Best Actor awards consideration for his performance. He's believable from scene one to the end credits. He portrays Ruben — a man battling challenge upon challenge — not heroically, but honestly. And with great emotional power. There are times when "Sound of Metal" is simply heartbreaking. Practically every scene is meticulously crafted and riveting.
Yet, this film is not depressing in any way. Marder balances his story with moments of happiness, contentment and hope. And the spiritual message cannot be ignored.
Whether it's in a theater or (more likely) on Prime Video, "Sound of Metal" is a must watch.