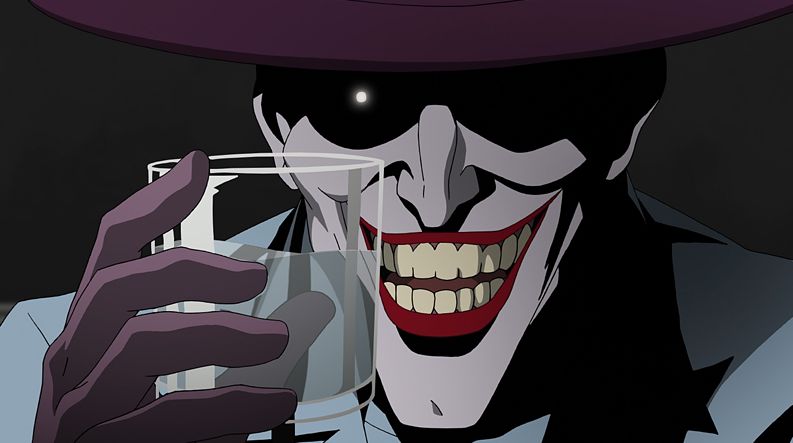 Soundtrack Details and Release Date for 'Batman: The Killing Joke'

HaydnSpurrell With Batman: The Killing Joke just around the corner from release, new information on the film's soundtrack has been revealed, with the adaptation having a fitting orchestral score to go with one of the most famous comic book works of all time.
"Bruce and Sam are deeply sensitive to the effect of music on the scenes," said Kristopher Carter, one of the minds behind the score. "During our meetings, we would discuss what was happening not only onscreen, but also what was NOT onscreen that the music can support. Communicating what the characters are thinking and feeling is one of the most powerful uses of music in film, and it was a joy to collaborate with film makers that want to find just the right tone to help tell the story."
"We knew right off the bat we were going to hire live musicians for this score" said Michael McCuistion. "We wanted the level of nuance and expression that only live performance provides. We were especially excited to be able to reunite with many of the finest Los Angeles studio musicians who originally played our scores for Batman: The Animated Series to record The Killing Joke. The legacy that we all shared became a catalyst for some truly unforgettable recording sessions!"
"Cinematic, psychological, introspective, and melodic are words that come to mind as to how I would describe what we were striving to achieve musically for this deeply complex and frankly amazing film," Lolita Ritmanis comments. "It is great to have room to breathe, to allow for themes to be heard in their entirety, to be in full-on feature film mode, and to be able to draw inspiration from the story, the beautiful artwork and the stellar vocal performances of Mark Hamill, Tara Strong, Kevin Conroy, and the rest of cast."
The tracklist is as follows: How the Story Begins* We've Got a Robbery** Uncle Not Pleased*** Narcissist and Sociopath** Hit on Yacht*** Serious Business* Bats and Babs Cross the Line*** Rooftop Regrets*** The Abyss** Batman Was Right* Storage Unit Corpses ***The Halls of Arkham** Joker Imposter*** Making a Killing** Jeannie Flashback* Looking for a Clue** Broken Books*** Hoods Present the Hood*** Nothing Will Be the Same** Trapped in a Nightmare* Jeannie Is Gone* Bats Pummels for Clues*** Throw the Book** Horrifying Images** Bats Receives Tickets*** Ghost Train Stops* Chemical Factory Heist*** Batman Arrives at the Carnival* Merry-Go-Round Source** By the Book** All It Takes Is One Bad Day* Let Me Help You** Oracle Is Here*** End Credits § 3:07 35."I Go Looney" §§ Performed by Mark Hamill
Source: Comicbook