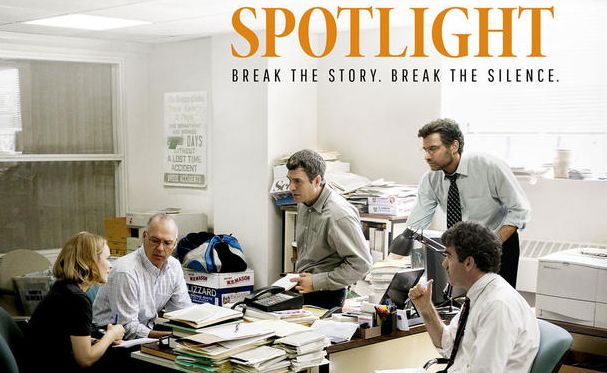 Spotlight Panel Explores How Films Can Make a Difference

HaydnSpurrell The Spotlight ensemble was honoured with the Santa Barbara International Film Festival's American Riviera Award on Friday night, and two members of that ensemble were in attendance for the celebration.
Michael Keaton and Rachel McAdams sat in for a two-hour Q&A that preceded the ceremony, for a panel that explored the real life implications of filmmaking, and how they can change the world.
Spotlight, which explored the Boston Catholic Church sex abuse scandal and the journalists who exposed it, screen for the Vatican's commission on clerical sex abuse. SBIFF festival director Roger Durling revealed, for the second time in a week, that he had been molested by a Catholic priest himself. He thanked the team for making Spotlight, on behalf of "all of us survivors."
Co-writer and director Tom McCarthy, co-writer Josh Singer, producer Steve Golin, and real life reporter Sacha Pfeiffer were all in attendance along with Keaton and McAdams. Keaton summed the film's success up to McCarthy's extensive research, as well as the cast "who happen to have a consciousness about things" and a desire to do right by journalists who, in McAdams' words, "were unsung heroes."
With such a focus on bringing true stories to the big screen these days, it's agreeable that films can make a difference, bringing awareness to people who are not otherwise aware, and leading them to do their own research that they perhaps never would have done to begin with.
Source: THR