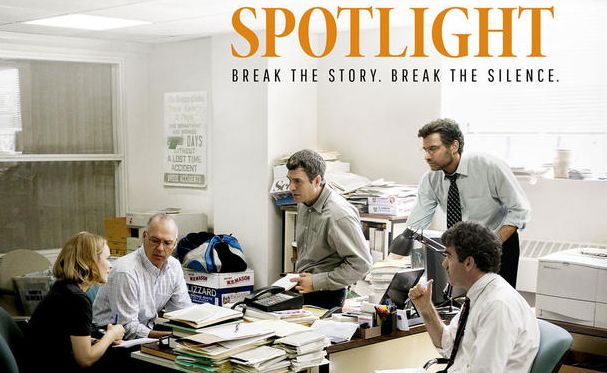 "Spotlight" Review

LightsCameraJackson Critic Inside look at the investigation into the Catholic Church child sexual abuse scandal doesn't quite hit the mark.
The latest true-story investigative journalism drama "spotlights" one of the most star-studded casts of the year: Mark Ruffalo, Michael Keaton, Rachel McAdams, Liev Schreiber, John Slattery from "Mad Men", Brian d'Arcy James (who played Shrek on Broadway), Billy Crudup and the great Stanley Tucci. "Spotlight" deals with a controversial topic and a groundbreaking, Pulitzer-Prize winning expose.
The story itself needed to be told in print, but the events leading-up to it, depicted in this film, don't deliver quite as much impact.In 2001, The Boston Globe's renowned "Spotlight" investigative team was told by the paper's new editor, Marty Baron (played by Schreiber) to dig deeper into reports claiming Catholic priests had been sexually abusing children over the past several decades. A few previously reported cases, which quickly and quietly went away, are revisited, but as the team keeps working they uncover new, appalling details on just how many incidents of abuse there are, and of the cover-up by the church, which could go all the way to the top.
"Spotlight"'s strength is the solid ensemble (each of the actors is being put-up for awards consideration in the Supporting categories). The standout performance comes from Ruffalo, who transforms himself completely into "Spotlight" reporter Michael Rezendes. In fact it's Ruffalo's back-to-back scenes late in the movie that finally elevate "Spotlight" to the emotional level it needed to be at throughout. Until that point, the narrative is quite monotone, with a very straightforward plot. There isn't a lot of tension and scenes begin and end so quickly it's difficult to lose yourself in them. Frankly, I (like Rezendes) couldn't wait for this expose to finally make it into the paper so we could experience the aftermath.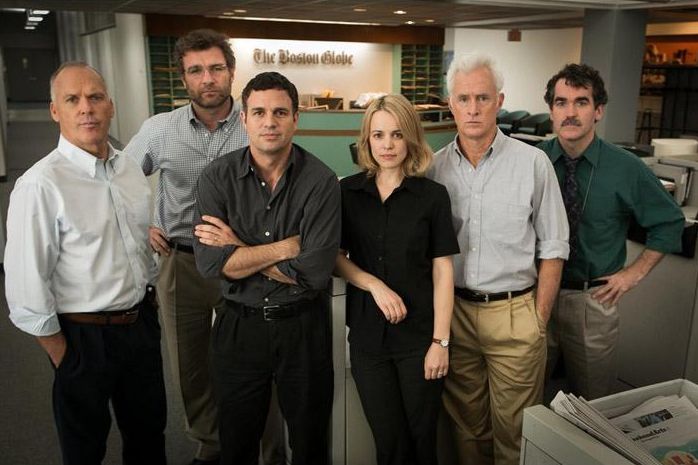 However, "Spotlight" is never uninteresting. The level of importance director and co-writer Tom McCarthy places on the screen is valid. And the work these reporters did to bring to light the worldwide Priest abuse scandal deserves high praise. A few subtle subplots add texture, and there are some terrific dynamics on display between key players: Keaton's Spotlight chief Robby Robinson and a valuable source, Rezendes and victim defense attorney Mitchell Garabedian (played by Tucci), and Baron and the entire staff. And the final 10-15 minutes shine, especially a well-staged final scene. If the entire movie had been this strong, "Spotlight" could have been a 'Best of 2015' contender.