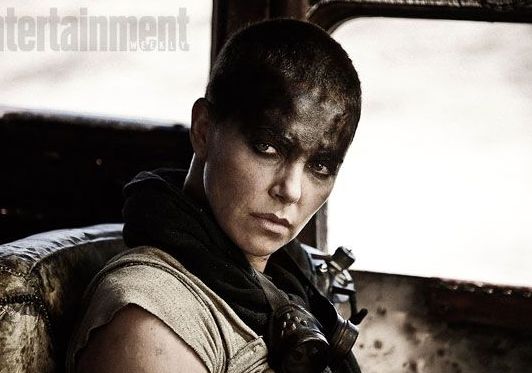 Spy Thriller 'The Gray Man' Rewritten for Charlize Theron

NadiaA71 Writing duo Joe Shrapnel and Anna Waterhouse have signed a deal with Sony Pictures to rewrite The Gray Man, a movie based on a spy thriller novel of the same title by Mark Greaney.
Charlize Theron, who stole more than half the scenes in Mad Max: Fury Road, is cast in the lead role and Christopher McQuarrie (Mission: Impossible - Rogue Nation) will direct. The movie centers on the story of an ex-CIA op who became a hired assassin. But then she became the hunted and must survive her enemies while trying to save the lives of her daughters.

The script was previously written by Joe and Anthony Russo for Brad Pitt. The Russo brothers were also going to direct but they became involved with Captain America: Civil War and two sequels of The Avengers and had to drop the project. The lead role is eventually gender-flipped for Theron.
It is not first time that a female actor took a character previously written for a male actor. However, we are hearing more of it recently as female actors are demanding more interesting and challenging roles in movies.

Filming dates for The Gray Man have not been set but according to Deadline, the studio is pushing for production to begin in the first half of 2016.
Shrapnel and Waterhouse's latest work can be seen in The Race, which will hit the theaters on Febuary 2016. They also have just finished adapting two books: Circle of Treason, about the hunt for CIA agent Aldrich Ames and The Aftermath, a drama set in 1946 in Hamburg, Germany which is a Scott Free and BBC production.
src: deadline.com