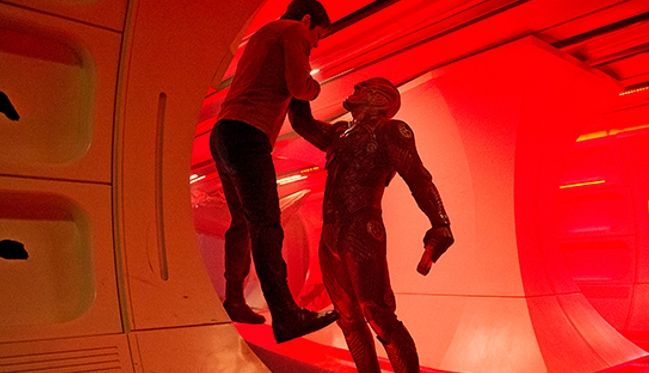 Star Trek 4 May Already be in the Works

HaydnSpurrell While it's not quite a surprise that the studio would be planning for a sequel to Star Trek Beyond, TrekMovie.com is reporting that evidence has surfaced of Paramount's commitment to the franchise.
The studio has registered the name Star Trek 4 (as a potential placeholder) and Zachary Quinto and Chris Pine have both signed contracts to reprise their roles as Spock and Kirk. Simon Pegg has also declared that Beyond is not designed as a "trilogy ender."
The studio probably needs to keep this one alive, in any case, as it has struggled to offer much in recent years. While the plans are there, these plans can certainly change once Beyond roles around. Hopefully not, but there's always the possibility that things will go south.
Should Beyond struggle when it arrives, many of its stars may walk away, given that Chris Pine now has an involvement in the DCEU, Zoe Saldana in the MCU, and Simon pegg involved in the Mission: Impossible franchise. Those aren't exactly roles easily replaced.
While we can give no definitive answers, its certainly clear that Star Trek 4 is in the pipeline, deep down and hopefully, for Paramount, ready to surface once Beyond hits screens.
Source: Cinemablend