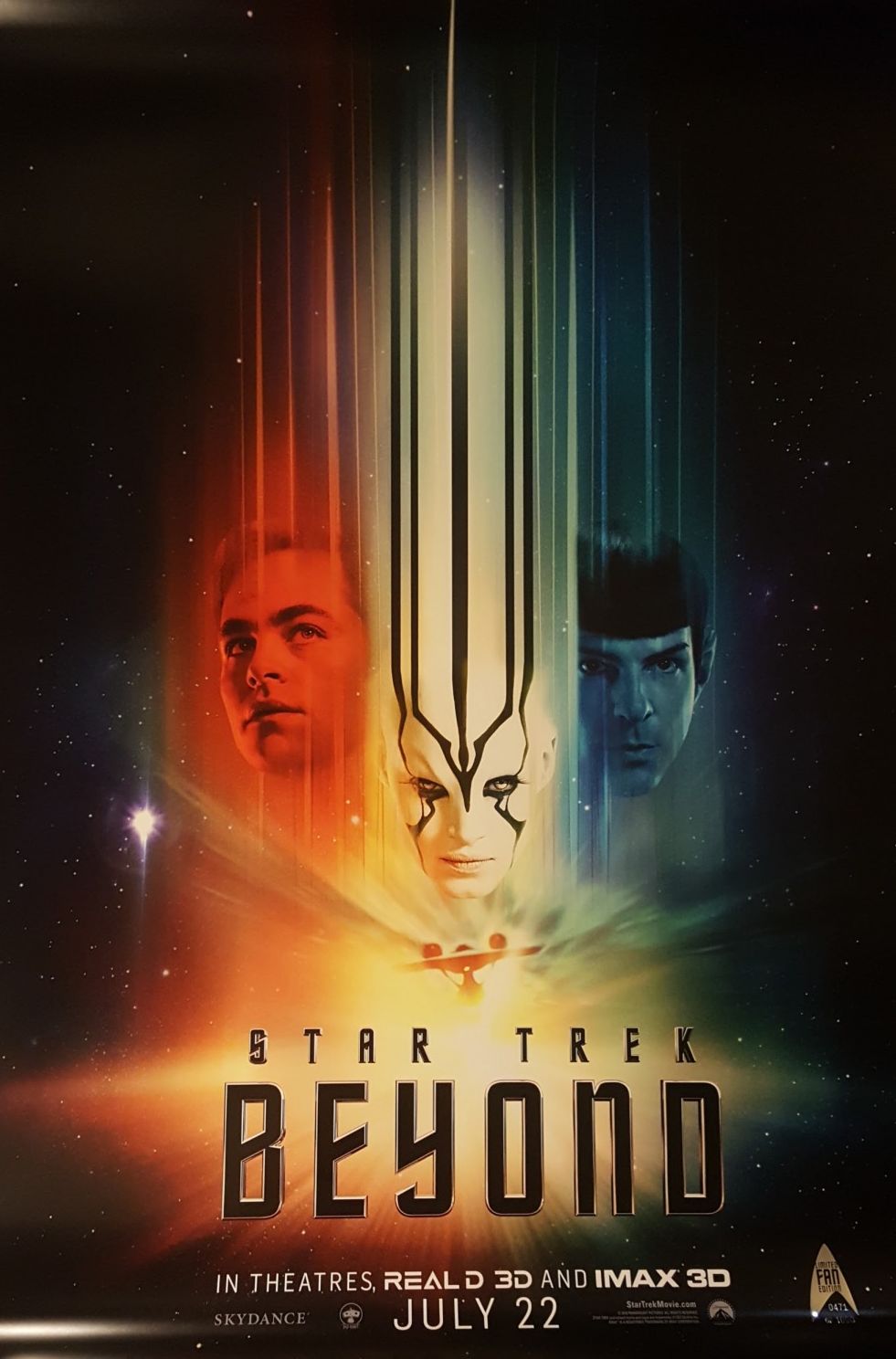 'Star Trek Beyond' Star Chris Pine on How Beyond Differs to 'Into Darkness,' Kirk's Development

HaydnSpurrell Chris Pine is set to star in the new Star Trek film, which has seen a big of a swing in terms of negative to positive buzz following the latest, substantially more promising trailer for the third part of the franchise.
But the actor admits it's a different atmosphere this time around. "It just feels different since there's a new creative team behind it. New production designer, new costume designer, Justin obviously. So it's that which is different, not that it's a reinvention the third time around.
" I think is remarkably different because of Simon behind the wheel of the writing component of it, and Justin obviously coming from the Fast series and just knows how to handle action extremely well. This is a more action-packed film than the previous ones."
With the 50th anniversary of the franchise next year, Pine definitely sees a sense of wanting to homage the 60s origins of the series. "I think just the in the design you'll see it, to my eye at least it just seems to be more visually of the 60s flavor to it. We've always tried to do it futuristic yet retro, but this one seems ever more retro."
But the natural progression of the saga and of his character is what is satisfying for the actor.
"What I love about the beginning of this film is that it takes into account what it may be like if you're on a submarine or something and you're with the same people day in and day out for months and years. It's the second year of a five year mission, so what is that kind of repetition like.
"For Kirk yes, it's like all these archetypal films where it's the young man dealing with the spirit of his father and how do you live up to the qualities that he showed so well. And for Kirk that's a big deal and a lot of it is about that he's not the young impetuous man of his twenties, he's older and he's captain of this ship, and how do you reinvent yourself and how do you find new meaning in something that you come to everyday."
Source: Collider