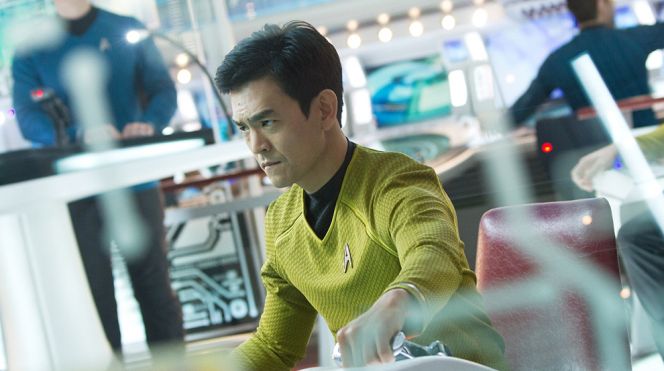 'Star Trek Beyond' to Include its First Gay Character with John Cho as Sulu

HaydnSpurrell John Cho, who plays Sulu in the most recent wave of Star Trek films, has revealed that his character has a daughter and a partner, revealed to be the first openly gay character in the franchise's history.
Cho did say that the filmmakers took a quieter approach on the subject. ""I liked the approach, which was not to make a big thing out [of] it," Cho told Australia's Herald Sun, "which is where I hope we are going as a species, to not politicize one's personal orientations."
According to Cho, writer Simon Pegg and director Justin Lin made the choice to honour George Takei, who played Sulu in the original 60s series, and who opened up in 2005 and has been a notable activist in the LGBT community.
The film opens July 22.
Source: Variety