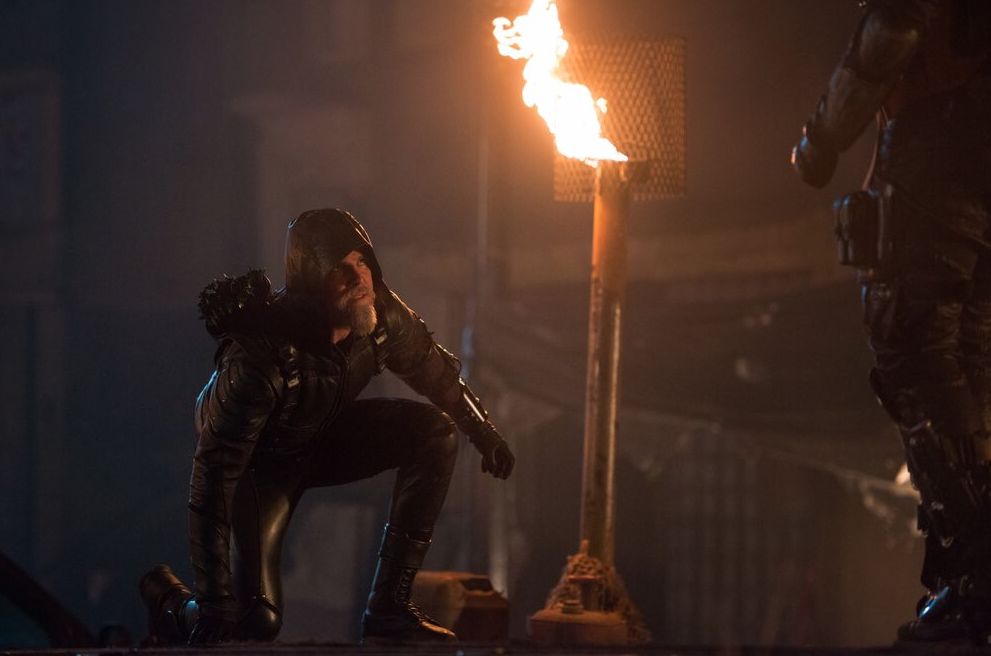 Stephen Amell Gives Details on Teenage Mutant Ninja Turtles Role

HaydnSpurrell Stephen Amell, who plays Casey Jones in the upcoming Turtles sequel, filmed the role while on a two-month hiatus from Arrow.
The actor described it as "surreal becoming a part of the 'Turtle familly.'"
"Casey Jones has a beef to settle with two of the people the turtles are after: Bebop and Rocksteady. So Casey unwillingly goes along with the Turtles to find them," Amell said, before adding that "he's a little suspicious of the Turtles."
"When we meet Casey in the movie, he is far from a vigilante carrying a hockey stick. He's a correction's officer. But he does have a hockey stick." Amell didn't look to previous iterations of the character.
"I mean I know them. My wife and I watched the original movie with Elias Koteas as Casey Jones. But other than that, I did my own thing."
Out of the Shadows opens June 3.
Source: Collider