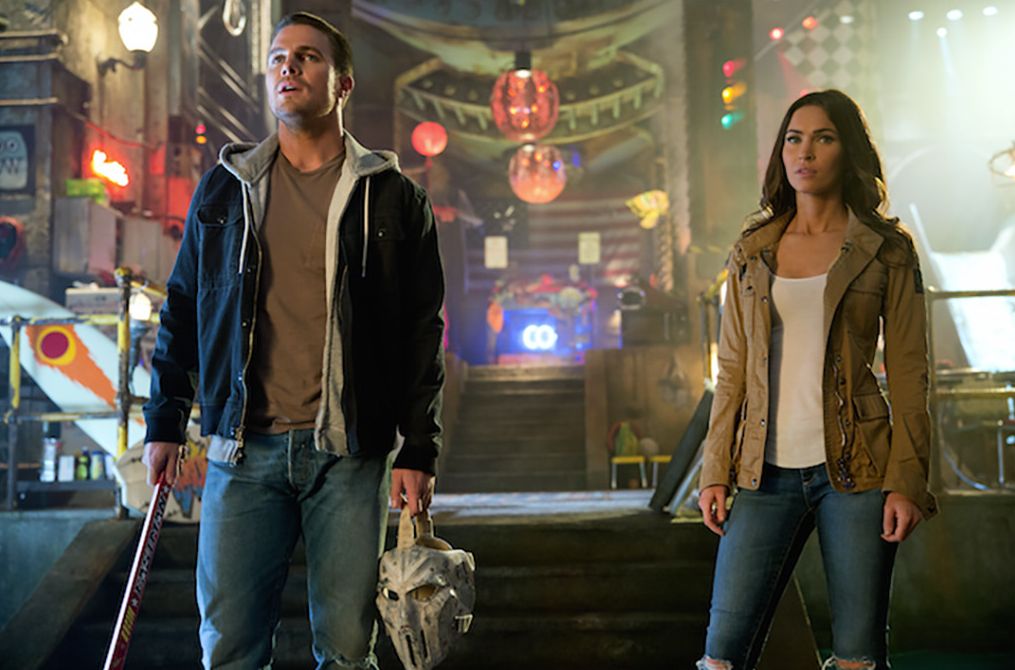 Stephen Amell on his Portrayal of the Popular 'Teenage Mutant Ninja Turtles' Character

HaydnSpurrell Casey Jones is a popular character in the Teenage Mutant Ninja Turtles universe, and in Out of the Shadows Stephen Amell gets the chance to bring him to life. Albeit, not without some changes.
The character will appear very different in the film, not to mention a drastically changed job description. Screen Rant spoke with Amell regarding the concern from fans toward the changes to the character.
"I think what we got to do with this Casey Jones is we got to give him a little bit of an origin story. He's a corrections officer. That explains a lot of why he looks different than a lot of the iterations of Casey Jones that we've seen before. It wasn't just, "We want him to look this way."
"It was an actual decision based on the fact that he's a corrections officer who wants to be a detective in The New York City Police Department, and so he can't have long, scraggly hair and cutoff sleeves…yet."
The actor gets where fans are coming from, of course being accustomed to expectations via his other comic book adaptation, Arrow. "… that was totally fine and to be expected within the scheme of taking over a role that people have an expectation about. It was not bad at all. People hated when I was cast as Arrow. A lot.
"This was actually much more positive. But there is a reason why Casey looks the way that he looks. This movie for him is about his journey from, "That's the way that I'm going to do things," to, "Maybe I'm going to try things a different way."
The new film arrives June 3.
Source: Screenrant