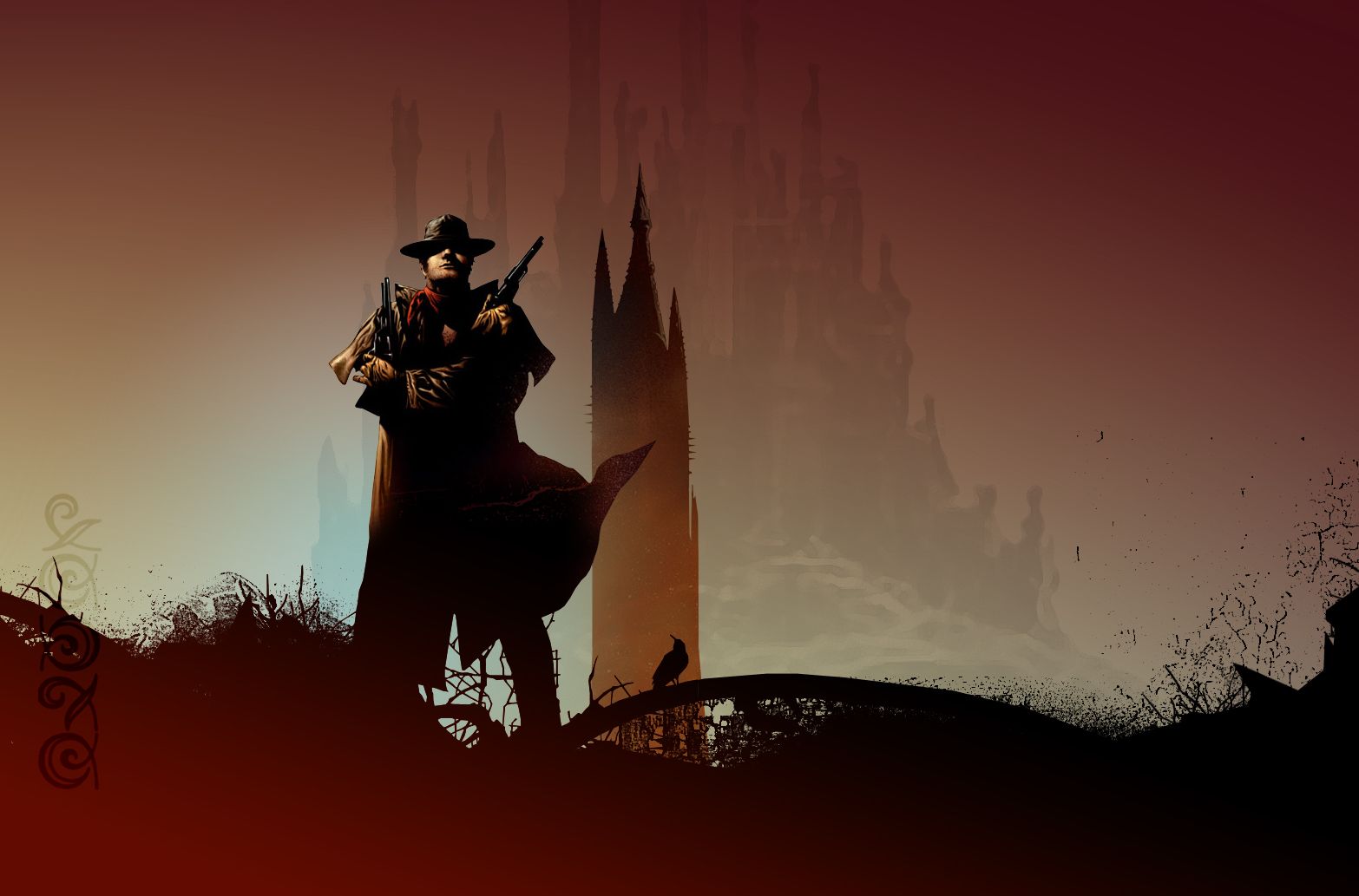 Stephen King Discusses 'The Dark Tower,' Film's Timeline Revealed

HaydnSpurrell Since 2007, an adaptation of Stephen King's epic eight-book, fantasy western series The Dark Tower has been in the works to some degree. The property has deviated from a trilogy, to a single film, and everything in between, and a host of talent has been rumoured for it ever since.
Now, it's finally happening, with Nikolaj Arcel directing. Now, the director and King have sat down with EW to discuss the film, which "will start where the books start," King confirms.
"The Man in Black fled across the desert, and the Gunslinger followed. I've been pretty insistent about that, and I think everybody's on board with it." That, however, is as far as it will go as far as linear accuracy to the first novel.
"It starts sort of in the middle of the story, rather than the beginning," King specified, "which may upset some of the fans a little bit, but they'll get behind it because it is the story." King praised the actors headlining the film. "I think [Elba's] one of the best actors working in the business now," King said.
"Idris is someone who I've loved since watching The Wire," Arcel added. ""I've been following his career for a long time, and when we started talking, for me, it just clicked." King seems genuinely confident in the film, disinterested in having a heavy grasp over the process clearly.
He seems open to the interpretation, a mindset hopefully fans will embrace, and follow in his stead. The film is set for February 17, 2017.
Source: Screenrant