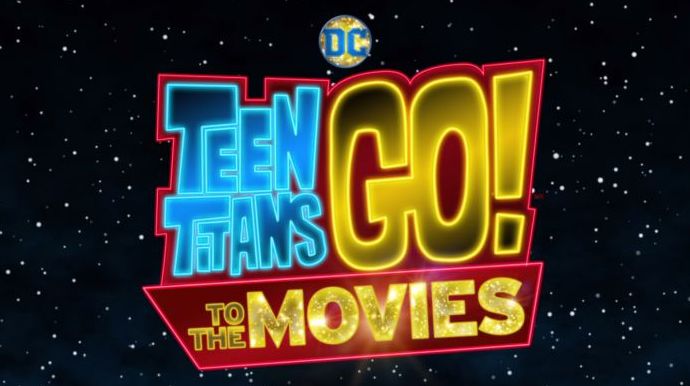 'Teen Titans Go! To the Movies' Review

LightsCameraJackson Critic DC has produced numerous superhero movie flops over the years. "Teen Titans Go! To the Movies", based on the popular Cartoon Network TV series, will make you both remember and forget that fact. This delightfully funny and incredibly smart parody is what Marvel's "Deadpool" movies have tried – and failed – to be.
The Teen Titans consist of five young pals: Robin, Cyborg, Starfire, Raven and Beast Boy. They may not be well-known or appreciated in the superhero world, but with teamwork and "rad" songs, they can defeat any bad guy who needs to be… defeated.
But Robin isn't happy. He sees every major (and even minor) member of the superhero community getting their own blockbuster film – and he wants one for himself. So he and the others head to the Warner Bros. Studios in Burbank, CA to try to convince director Jade Wilson (voiced by Kristen Bell) to make "Robin: The Movie". Her best advice is to get an arch-nemesis. Deadpool look-alike Slade (Will Arnett) becomes the perfect choice.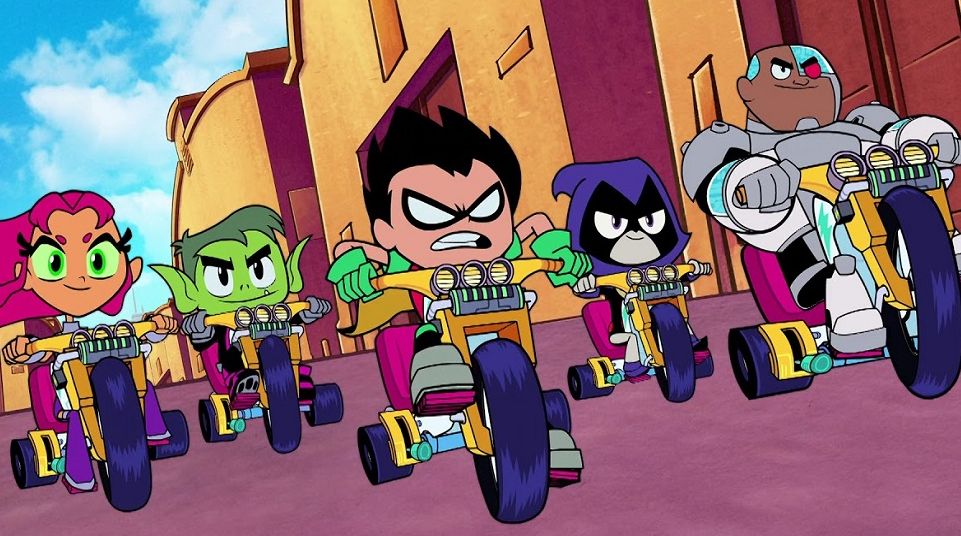 "Teen Titans Go! To the Movies" is one of the sharpest and funniest films of the year thanks to a brilliant script from show creators Aaron Horvath and Michael Jelenic. Every aspect of the superhero genre is skewered, with both DC and Marvel characters/films getting an equal number of jabs. Nothing is off limits, from the "motherly bond" between Batman and Superman to a show-stopping spoof of an iconic Disney scene that comes out of nowhere. And there's a five-minute storyline involving superhero origins that's simply genius.
The voice work is exceptional, with series regulars (including the great Tara Strong) sharing time with guest contributors. The casting of Nicolas Cage as Superman was inspired.
Kids (especially those who love the TV series) will have a lot of fun watching these characters and their silly antics on the big screen. But it's the 25-40 year-old diehard comic book/DCU/MCU fans who need to see this film. One surprise (and hilarious) cameo alone will make it worth their while.
What puts "TTG! TTM" over the top is its positive energy. There are nice messages about friendship and trust weaved in to the overall "upbeat" vibe that's punctuated by a showcase song performed by a music industry legend. It should get awards season consideration.
"Teen Titans Go! To the Movies" is not only one of the best times you'll have at the movies this summer, but it should also serve as an eye-opener for those in charge of the live-action division of DC. It is possible for the studio to make a wildly entertaining superhero film. You just need the right team.