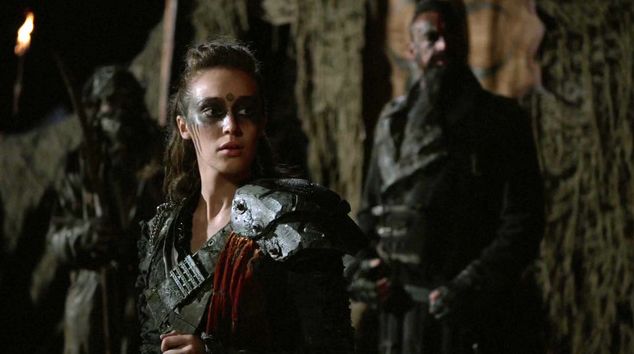 'The 100' Producer on Lexa's Death Impact, 'Faking It' Creator Defends and Commends The CW Series

HaydnSpurrell This past television season, despite being filled with plenty of good, carried with it the overwhelming social media storm that branded the 'Bury Your Tropes' tag on just about everything, particularly when it came to The 100.
Producer Javier Grillo-Marxuach, who wrote Lexa (Alycia Debnam-Carey) out of the show with her death that broke plenty of hearts in the fan-base. "I think the failure was to recognize the cult impact that would have on the context of the show," he said.
In addressing social media hate, he suggested that it's past time when finger-pointing should be put to rest in favour of the cultural discussion that has come about from the controversy. "In social media, there's a lot of criminology of who said what to who…it really is a question of the discussion.
"The systemic failure to recognize it as an event of the magnitude that it had [outside the show] is the real subject of discussion here. When there's a bigger issue involved of perhaps if we knew, why did we still go through with it? I think that's a big issue. I think the criminology gets sort of blame-stormy."
Faking It creator Carter Covington applauded The 100 writers for putting the relationship on TV in the first place, taking a glass-half-full approach.
"I think what's getting lost in 'The 100' is that there was an amazing relationship…and that the death of one of these characters caused this huge ripple…This is storytelling, and I think 'The 100'…is being assaulted and in the end, I think they're giving fans this amazing chance to meet each other online and on Twitter. There's so much good the 'The 100' is doing for the community."
"I am grateful for the tidal wave that came down on me," Grillo-Marxuach said, adding, "For the exposure and understanding that I received that people are willing to share stories and sometimes the rage, but also other emotions that come with it…the activism that goes on online is humongously important."
"I'm really glad that this conversation is happening at all, and that's because of the fans on a show that's a tiny little show on a tiny little network that has now changed the way we talk about television," The Originals writer Carina MacKenzie added.
There's no doubt that entertainment is fueling big and important conversations. Whether or good or bad at inception, only good can come from any kind of awareness.
Source: Variety