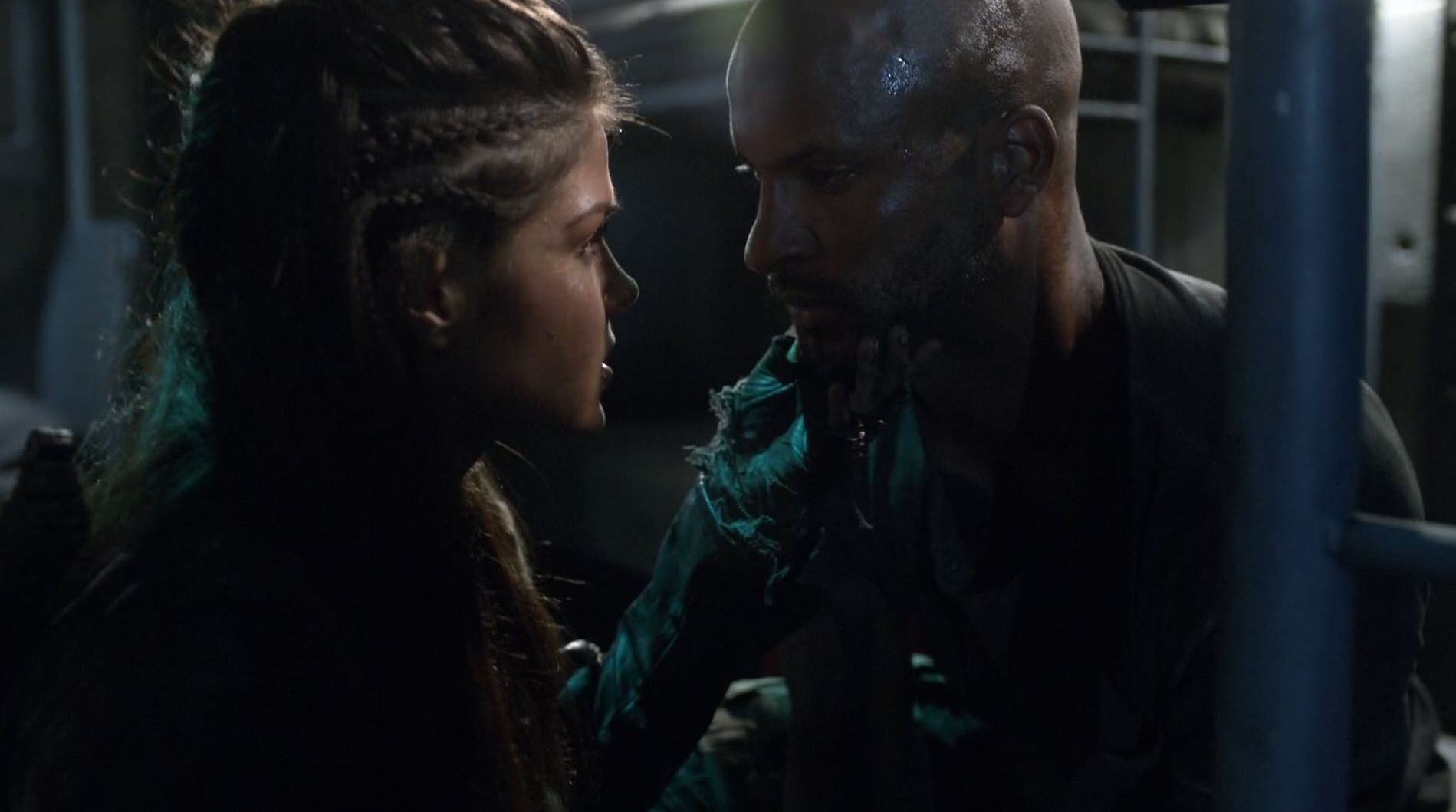 'The 100' Star Slams Showrunner in the Wake of Recent On and Off-Screen Events

HaydnSpurrell The saga following the recent departing of fan-favourite Lexa (Alycia Debnam-Carey) continues as another voice joins the controversial conversation.
Former The 100 star Ricky Whittle has spoken out critically following his character's demise in the most recent episode. Whittle had recently landed the role in Starz's drama American Gods, so fans weren't expecting the character to last much longer.
Following comments made on Twitter by his mother regarding how showrunner Jason Rothenberg treated her son, Whittle has come out regarding his departure and spoken about the behind the scenes drama that led him to want out.
"It was my choice to go," he said. "Jason Rothenberg abused his position to make my job untenable. What he did was disgusting and he should be ashamed. A lot was made of what my mom said all over Twitter, but everything she said was true.
"He was professionally bullying me, cutting out all the storyline I was supposed to be doing, cutting lines, cutting everything out, trying to make my character and myself as insignificant as possible."
"Every time a script would come through I would see literally nothing for Lincoln. He's not doing anything. It was never about screen time, it's an ensemble cast... but it was why he had no screen time. I approached other producers and said, 'What's going on??' because Jason always stayed in Santa Monica.
"'Why am I being treated like this?' And the producer I spoke to just [said], 'You need to speak to him. I don't know what his problems are with you."
Whittle wants bullying to become a more open discussion beyond the high school-setting. He also criticised Lexa's departure, claiming it to be weak and both deaths being sabotaging toward the story. Rothenberg addressed Whittle's comments as such:
"Ricky Whittle is a talented actor; I appreciate his work on The 100 and wish him all the best moving forward on American Gods."
Source: THR