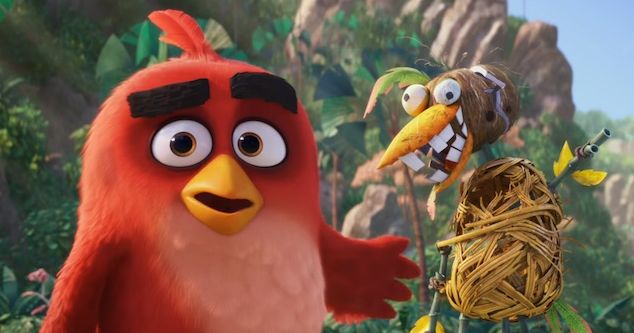 'The Angry Birds 2' Gets A Release Date

ZachPerilstein Disney Reporter Following the successful run at the box office The Angry Birds Movie has been granted a sequel. Columbia Pictures and Rovio Entertainment Ltd. are joining forces once again. The green piggies and flightless birds take their rivalry up a notch in the sequel.
The film will be directed by Thurop Van Orman (Adventure Time). The film will be co-directed by John Rice (Rick and Morty). He was the lead storyboard artist for the original film.
The film will be produced by John Cohen (Despicable Me). The screenplay will be written by Peter Ackerman (The Americans, Ice Age). The film will be done at Sony Pictures Animation. The original film had the cast of Jason Sudeikis, Josh Gad, Danny McBride, Maya Rudolph, Kate McKinnon, Peter Dinklage, and Bill Hader. I'm assuming most if not some of the original cast will return for the sequel.
CEO of Rovio Entertainment Kati Levoranta had a statement on the sequel announcement.
"We are thrilled to be teaming up again with Sony Pictures after the fantastic cooperation in the first movie and I can't wait to experience the new journey in the upcoming film. Rovio is continuing to focus on creating new exciting stories and experiences around our games we're eager to take fans back into the vibrant Angry Birds world on the big screen."
Angry Birds 2 is slated for September 20, 2019.
Source: ComingSoon.net