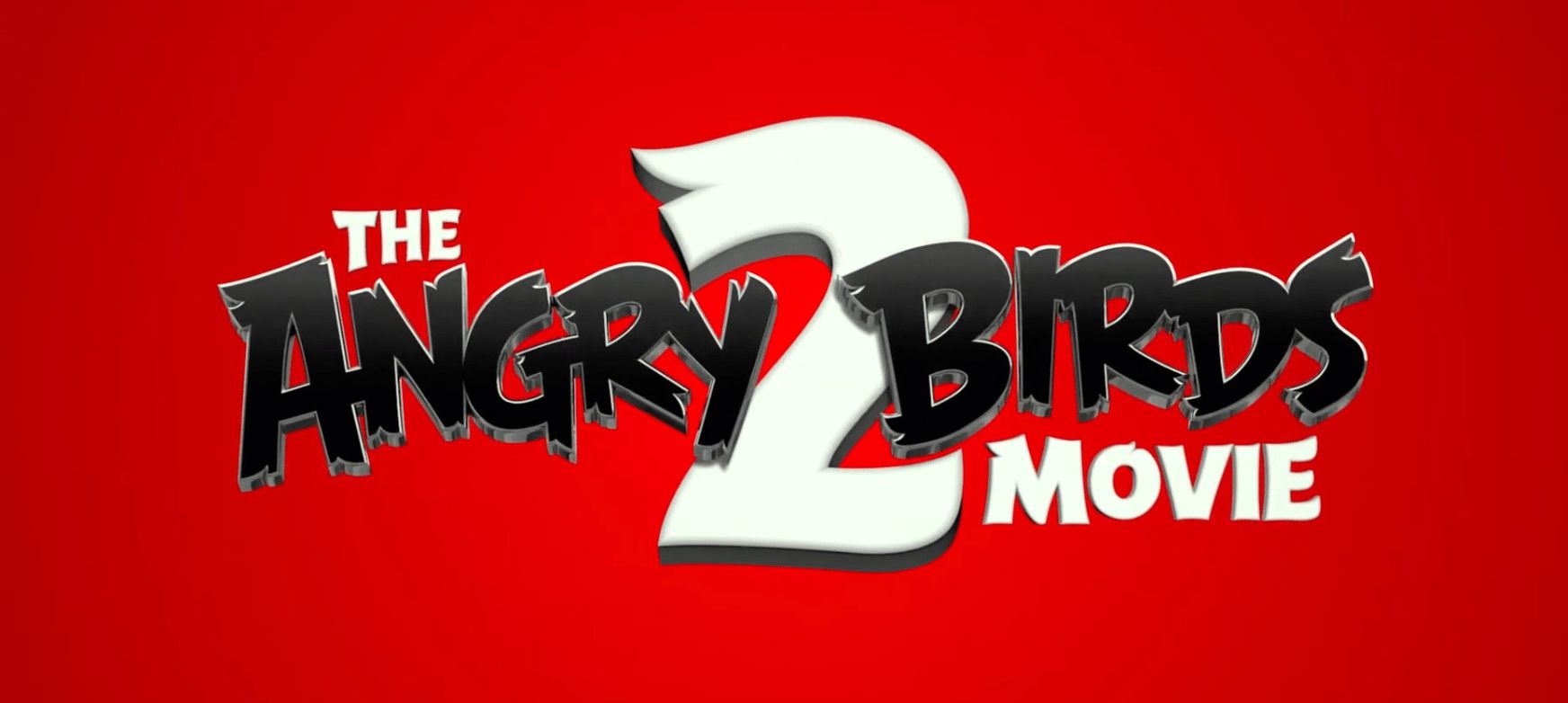 'The Angry Birds Movie 2' Review

LightsCameraJackson Critic If you're looking for a family-friendly, end of summer treat, "The Angry Birds Movie 2" is your best bet. Sony Pictures Animation sequel to their 2016 hit (based on the mobile game phenomenon) is even more free-spirited and fun than the original.
After saving his fellow birds from the "evil" green pigs, Red (once again voiced by Jason Sudeikis) is now the undisputed hero of Bird Island. Still, he and pals Chuck (Josh Gad) and Bomb (Danny McBride) continue to engage in daily slingshot prank wars with Leonard (Bill Hader) and the Piggy Island clan.
But soon everyone learns that there's another island close by — Eagle Island. It's run by a psychotic purple eagle named Zeta (Leslie Jones). And this rock is frozen. Zeta's tired of being cold, so she hatches-up a plan to take-over the neighboring tropical islands. So the birds and pigs must work together to stop her.
They form a "Avengers"-esque team, with Red and Leonard vying to be leader. But the brains of the operation turns-out to be Chuck's kid sister, Silver, another new character to the series. "Crazy Ex-Girlfriend" star Rachel Bloom delivers a terrific voice performance.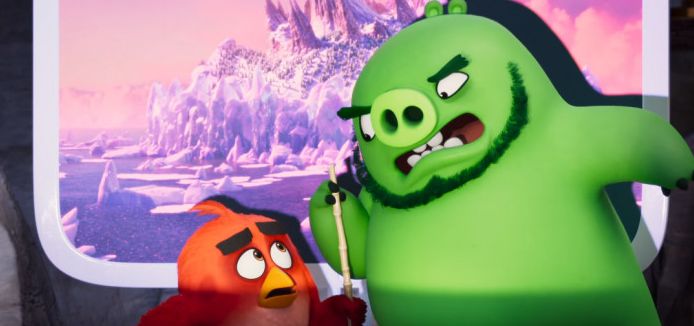 Two minutes into "Angry Birds 2" you quickly remember the style of the first movie: fast, frenetic and unpredictable. You think a joke or situation is going in one direction, but it goes in a completely opposite one, still with entertaining results. There's no need for much set-up or recap. First-time feature director Thurop Van Orman ("Flapjack") just jumps right in.
Once again Sudeikis is the master of the dead-pan, sarcastic one-liners. But this time rest of the standout ensemble matches him jab for jab. Gad does some singing (warming-up the vocal chords for another go as Olaf in this November's "Frozen 2"). Sterling K. Brown and Awkwafina have some great lines as two new pigs. And Nicole Kidman and Keith Urban's kids voice two of hatchlings. Three of them go on a Scrat-like adventure of their own, interspersed throughout the film.
The script mixes dry, sly humor with zany antics. And plenty of pop music hits from the likes of David Bowie, Jimmy Buffett, Pitbull and Sarah McLaughlin are dropped-in for an extra layer of comedy. This tactic is a bit over done.
Are some of the scenes a little too silly and kid-centric? Absolutely. But there's no denying that these are characters you'd want to hang out with. And they're voiced by celebs, clearly having such a good time, that you'd want to hang out with them, too.
While "The Angry Birds Movie 2" is Sony Animation's follow-up to their Oscar-winning "Spider-Man: Into the Spider-Verse", it's not intended to be prolific or change animation history. And that's okay. There's still a place in the genre for a wacky, daffy, utterly witty adventure — and this one hits the target.