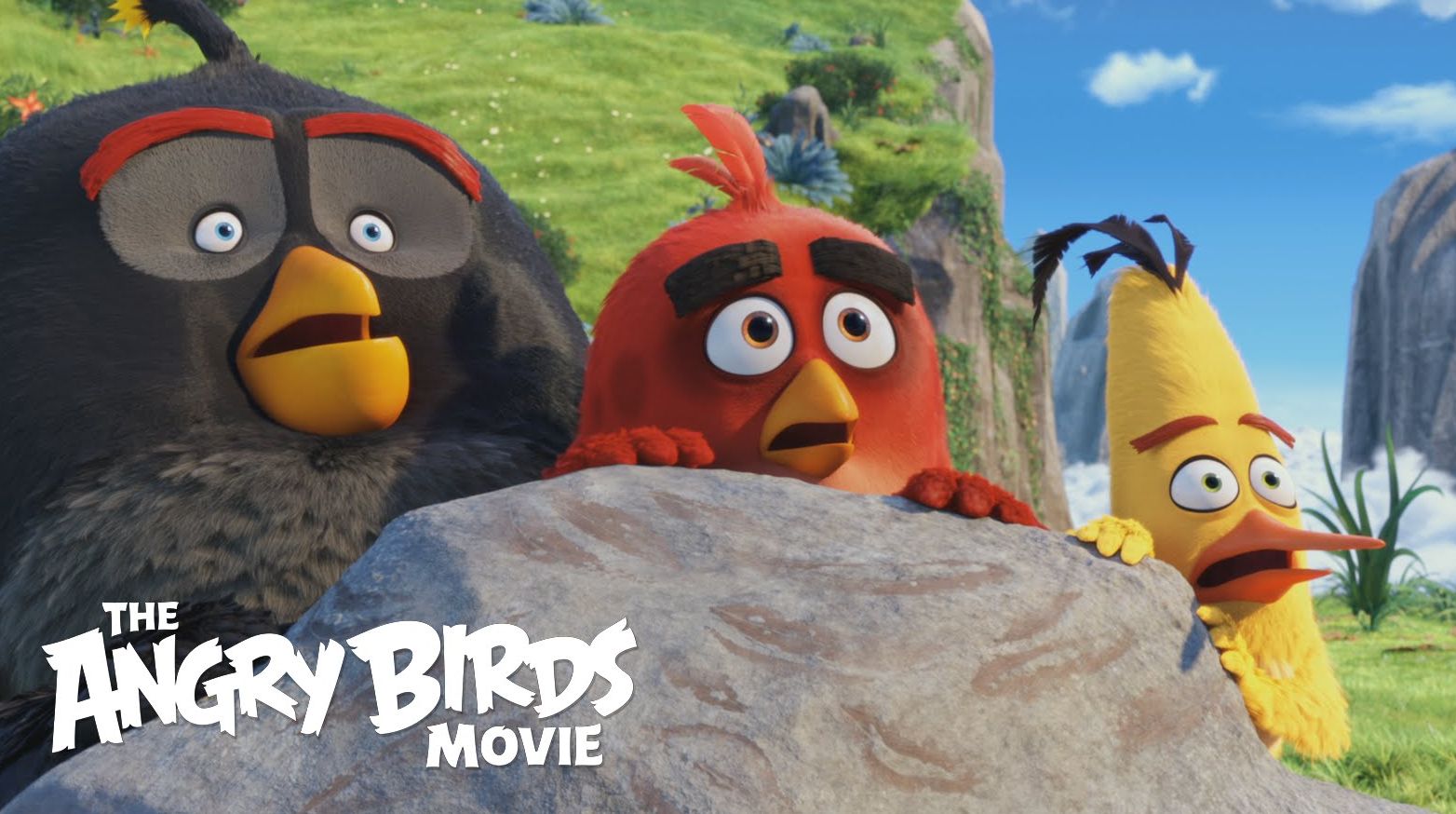 "The Angry Birds Movie" Review

LightsCameraJackson Critic Angry Birds is one of the most popular and successful apps of all-time. The game is energetic, wacky and completely addicting. With so many kids (and adults) attached to these characters, an animated feature film was a logical next step. Seven years after the game's inception, Rovio, the franchise's Finland-based animation company, brings us "The Angry Birds Movie".
Bird Island is inhabited by a variety of species - all of which cannot fly. Jason Sudeikis is perfectly cast as the voice of Red. Abandoned as a child and made fun of in school for his large, black eyebrows, Red has never been able to fit in. And that's made him pretty angry. Being a clown for family birthday parties is probably not the best job for him. Following a disorderly disturbance at one home, Red receives the worst sentence an angry bird could get - he must attend Anger Management class.
There he meets the fast-talking, even faster moving, and out-of-control bright yellow Chuck (voiced by Josh Gad) and the giant, black Bomb (Danny McBride), who's main issue is that he literally blows-up. One of the best things about "The Angry Birds Movie" is that each bird's characteristics and specialties are taken directly from the game. And the script stays true to the main rivalry, presented to us much like an origin story of the game's very first edition, when a colony of green pigs inhabits Bird Island and they begin to show interest in all the unhatched eggs in the village.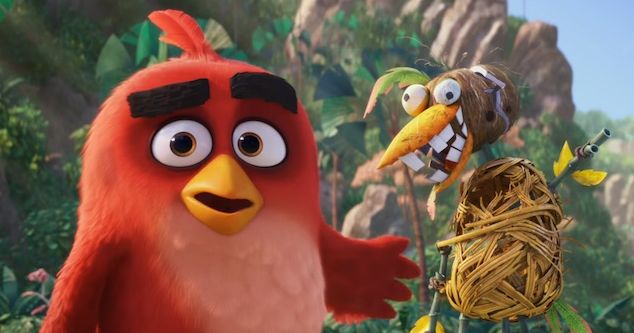 The first half hour of "The Angry Birds Movie" features some smart, edgy one-liners, especially from Red, a rare movie smart-aleck who's surprisingly and instantly likable. Once the pigs arrive, the pacing becomes frenetic and never slows down. This is a slapstick-heavy animated adventure, with so many over-the-top and zany comedic moments and action sequences, especially in the second half, that kids, and adults, will likely feel overwhelmed and tired-out even before the "soaring" climactic battle sequence.
Gad, a household name for playing Olaf in "Frozen", really doesn't change his voice much here for Chuck, which is a little distracting. On the other hand, Bill Hader, who plays Leonard, the King of the pigs, provides a noticeably deeper toned voice than for his Flint Lockwood character from the "Cloudy with a Chance of Meatballs" series. Both have their moments.
"The Angry Birds Movie" is colorful, flashy and often clever (bird and pig puns aplenty). It's not on the same quality level as this year's other animated hits, "Zootopia" and "Kung Fu Panda 3", but it's undeniably fun and memorable, especially for those who have loved slingshotting and blowing-up these characters on their phones and iPads all these years.