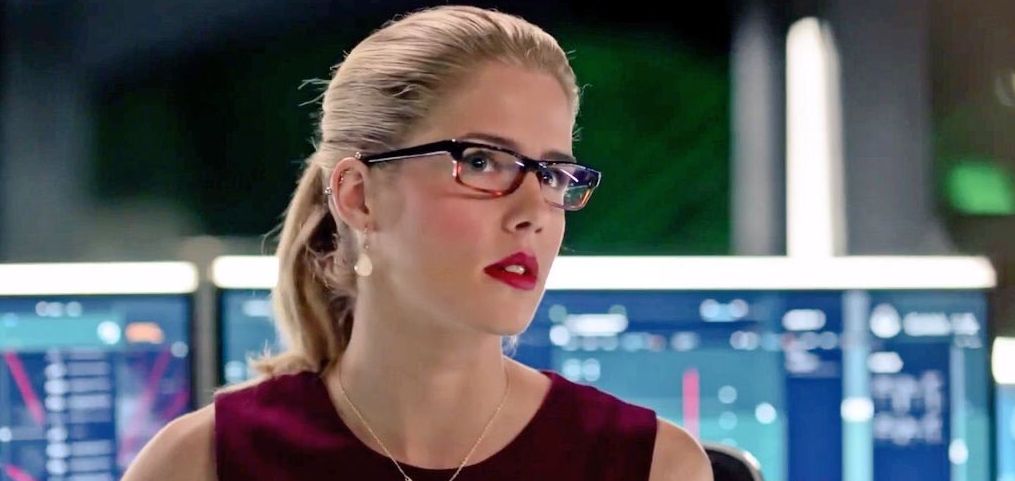 The Beginning of the End: Arrow Season 4, Episode 21 Review

StarCityBFFs "The President asked me if the fate of the world was resting in the hands of an IT girl, a criminal, and 2 guys in Halloween costumes."
ARGUS director Lyla Michaels Diggle, fierce in black leather, working over the bad guys alongside Spartan/John Diggle and the Green Arrow/Oliver Queen in the field and directing traffic alongside Overwatch/Felicity Smoak in the Arrow lair: that feels so right.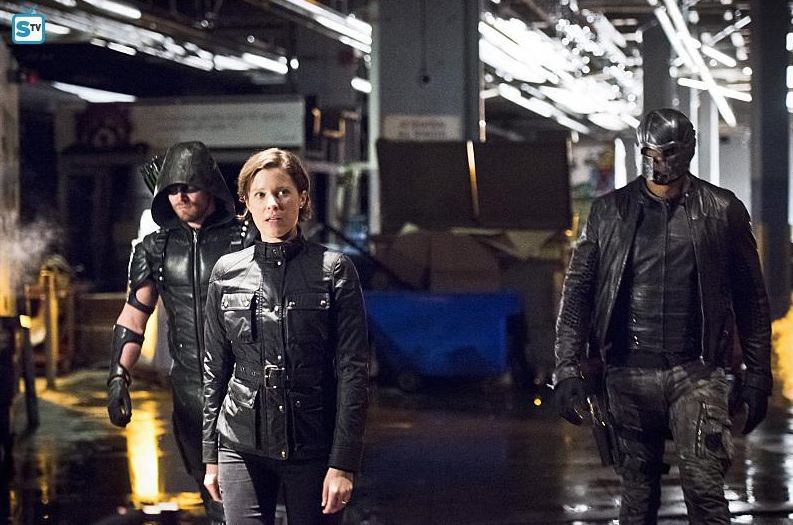 Lyla explains to Team Arrow that Rubicon, the brainchild of her former boss, the dearly departed Amanda Waller, is what prevents any country from setting off nuclear missiles.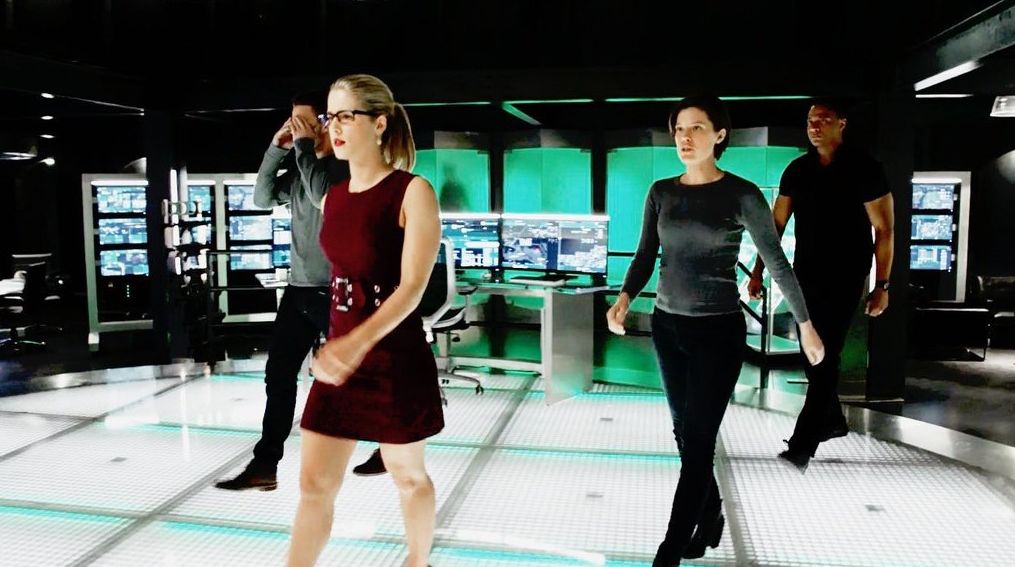 Amanda didn't randomly choose that code name. The definition of "crossing the Rubicon": doing something you cannot change later and that will strongly influence future events.
In other words, "What's done is done." The understatement of the world as we know it.
Naturally, Felicity's criminal dad Noah Kuttler (guest star Tom Amandes, in his highly anticipated return) is the right - and only - person to stop this from happening. He returns to Star City.
At her invitation, God help us.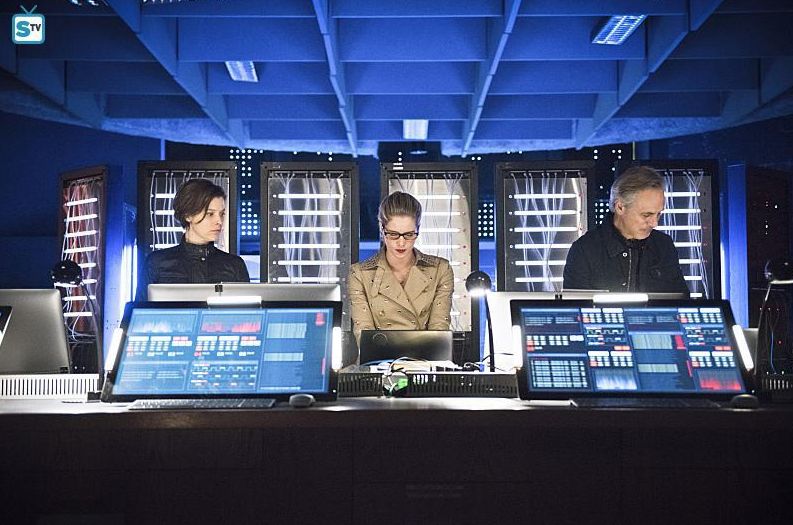 This is the guy who abandoned her, lied to her, and the first time he saw her in 18 years, stole Palmer's most promising tech, for which she had him arrested. The world would have to be coming to an end before she asks this guy back.
Sure enough, the world is coming to an end.
Turns out, he and Damian Darhk know each other, and like an awful lot of people Damian knows, he wants Noah dead. Darhk makes a play, but Kuttler escapes. (For an IT guy with a desk job, he's a pretty good shot with a rifle.)
Felicity has this way about putting aside personal differences for the greater good. Even when she and Oliver are barely speaking, in the Arrow lair they're a team within a team, protecting Star City.
Here are Noah and Felicity, working at side-by-side monitors, having checked their differences at the door. But Felicity makes it clear this isn't a fuzzy father-daughter reunion, even though their scenes together completely stole the show.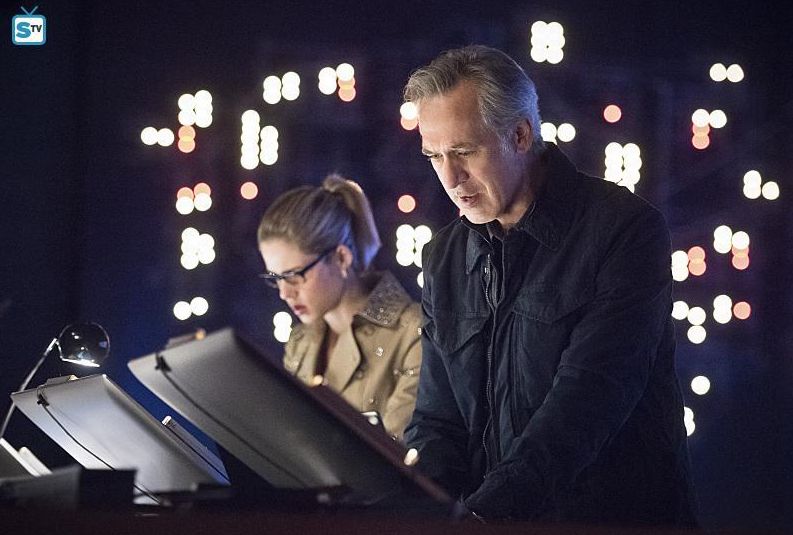 I wish for Felicity's sake I didn't have such a suspicious mind, but I think Noah is playing some sort of long game. For Genesis anyway, Noah Kuttler is Team Arrow's MacGyver. We'll deal later with his ex-wife Donna Smoak's belief (and she's rarely wrong): "There aren't any small lies."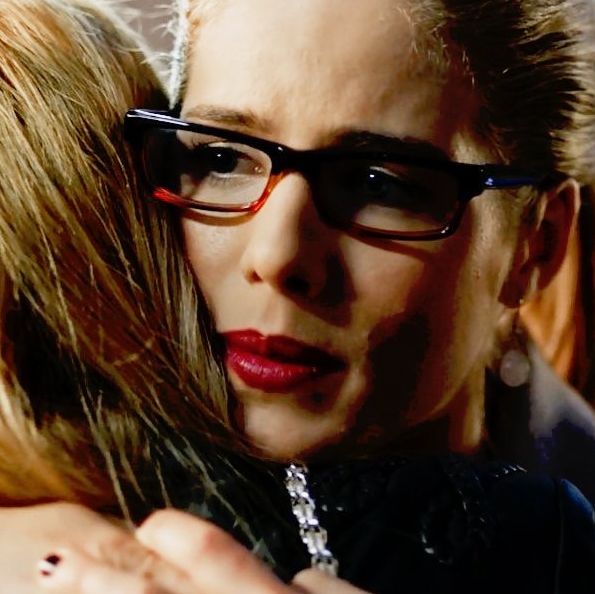 Oliver's advice to Noah about leading a double life (and he should know): "Don't."
Meanwhile, Damian Darhk and his idol are in a Nexus chamber below the Star City Mayor's office, counting down the hours until his and his wife Ruvé's dreams come true and everything but HIVE will be as if it never existed.
Arrow Executive Producers Marc Guggenheim and Wendy Mericle kept pointing us back to the Book of Genesis, so in a Sunday school throwback, I reviewed chapter 6 to find the specs of the Biblical ark. Turns out, it has a window above.
I feel a Green Arrow stunt coming on, rappelling through that rooftop window with a crash, circa season 2.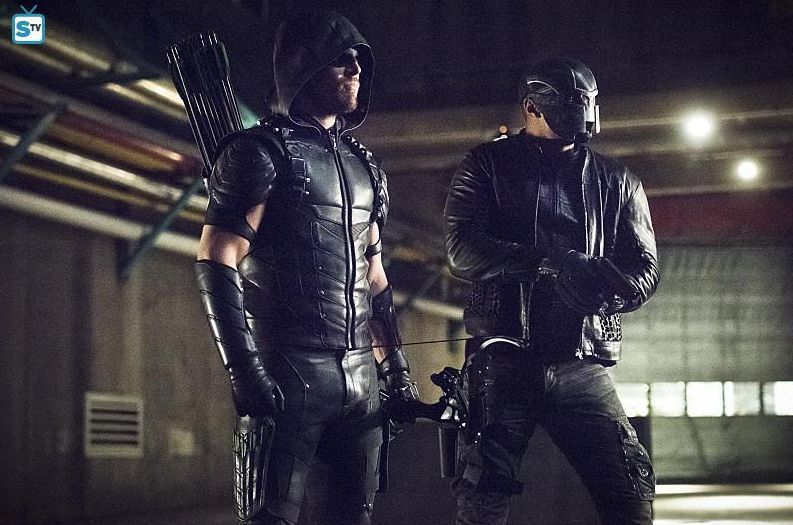 While at times this episode was exhausting to watch - huge cast of characters, complicated plot asides - the ambitious stunts and sharp direction more than compensated. Whether it was Oliver flying solo in the stairwell fighting off HIVE soldiers or Thea and Anarky mixing it up on the Ark's too-perfect lawn, stunt coordinator James Bamford channeled the best of prior seasons quite artfully.
Malcolm Merlyn, having tricked Thea into "joining" him in Damian's Ark, which we just learned is called Tevat Noah, better watch out. He taught Thea to fight, and has seen her in the field as Speedy. He knows what she's capable of.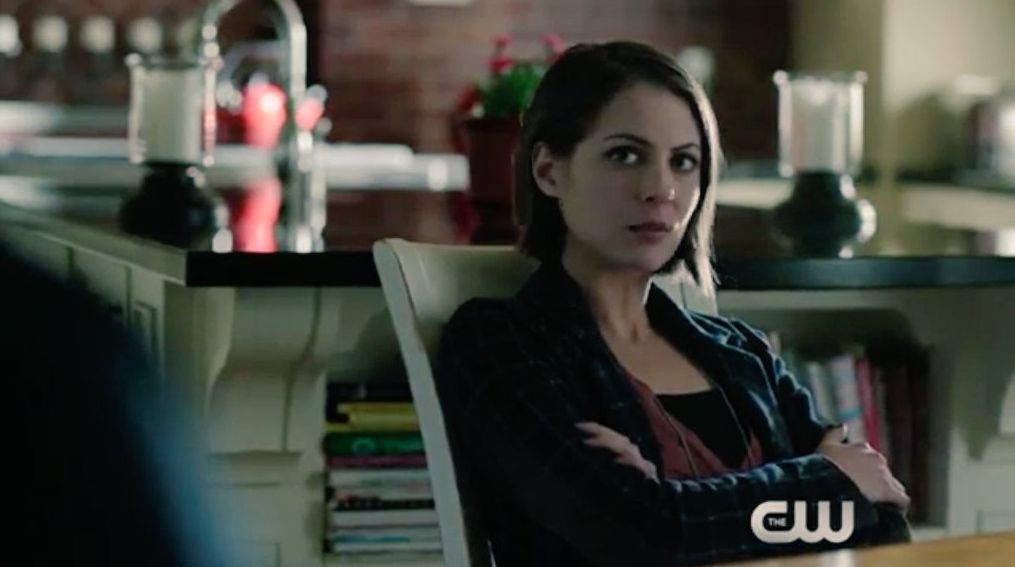 He also must've given Damian Darhk the entire roster of minor Arrow villains to choose from to staff Genesis.
Wait a second. Is that Brick? Danny "Together, we're going to destroy the Glades!" Bricknell from the Undertaking in season 1? The same Brick who was responsible for the death of Malcolm's beloved wife, Rebecca?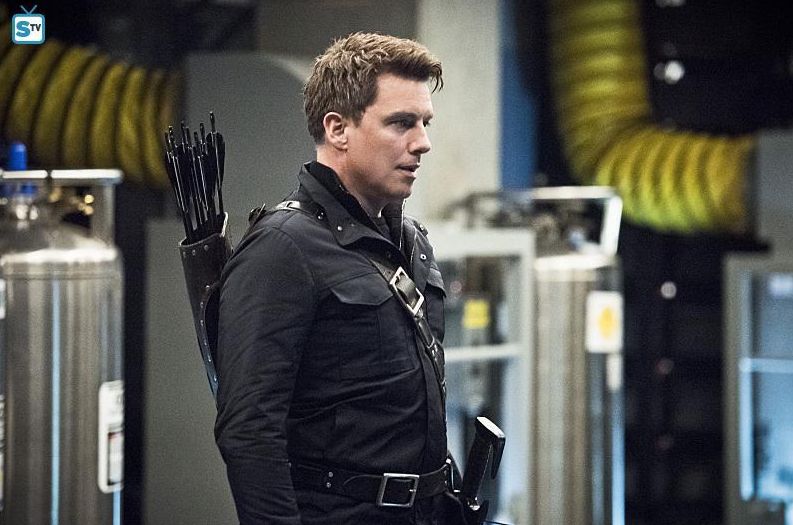 Malcolm so badly wants Genesis - the Undertaking On Steroids - to happen, he's willing to look past the very reason he designed the Undertaking in the first place?
He's close to getting his wish. Felicity and Noah succeed in stopping all but one nuclear missile, headed from Russia to Monument Point. Given two terrible choices, Felicity tricks the GPS and the missile annihilates thousands, rather than millions, of people.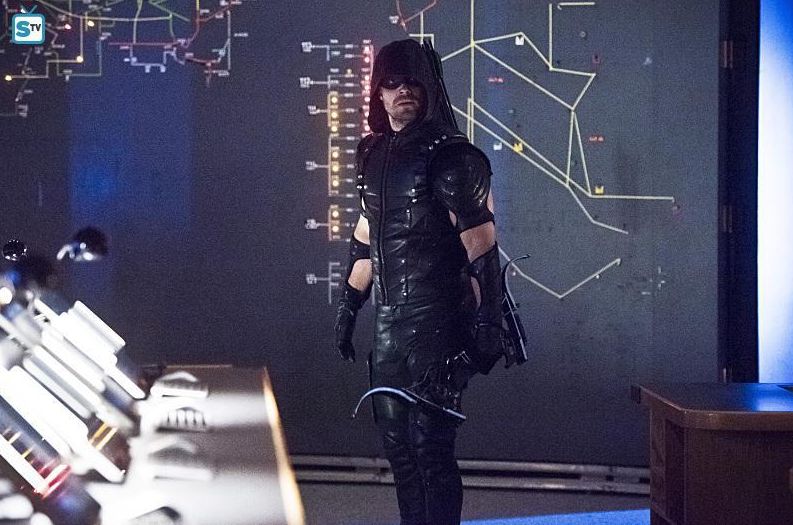 Now she knows how Oliver, Lyla, and Diggle, still reeling from killing his brother Andy last week, must feel. But they're soldiers. They know well the casualties of war.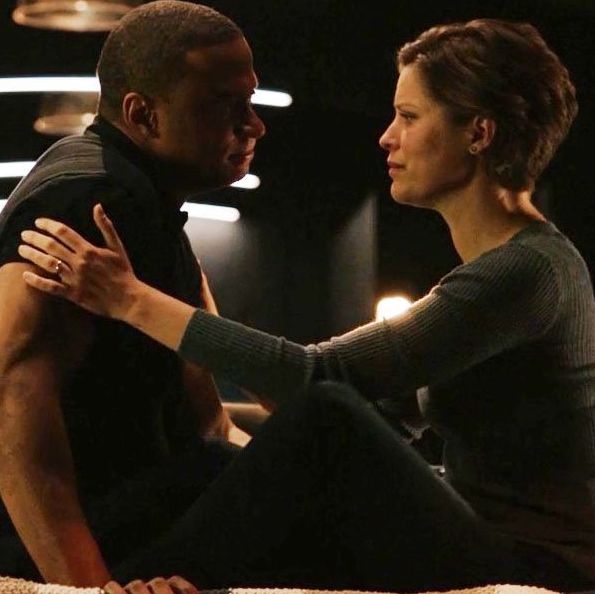 Felicity didn't. Until now.
Regardless of Lyla's assurances that she made the right call, this outcome will haunt Felicity, maybe into season 5. She probably won't care very much that in the middle of all this the Palmer Tech board fired her.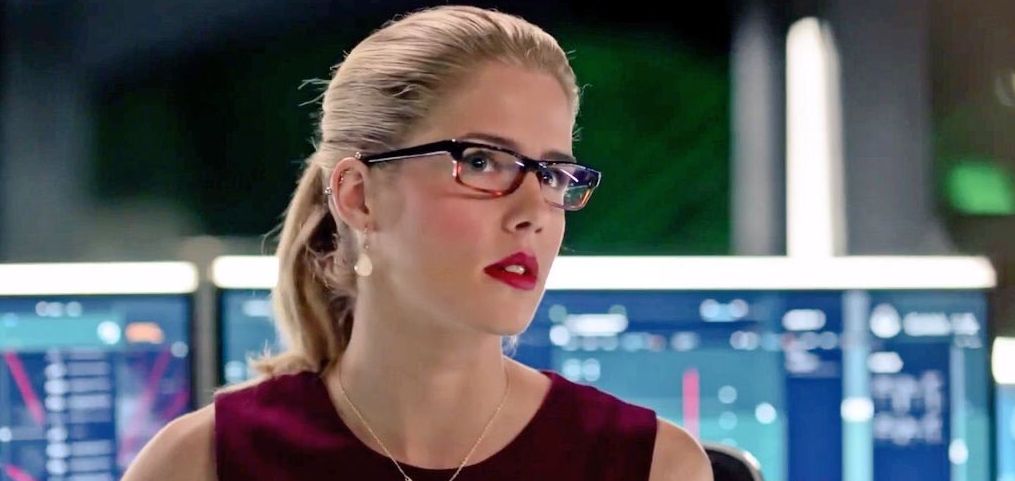 (Speaking of, where was Curtis Holt in this episode? I wonder if this mysterious new character James in season 5 is his new boss, the new Palmer Tech CEO?)
The sometimes awkward side plots in this episode I can only guess must be setups for season 5: Felicity unemployed, Captain Lance probably unemployed (after committing perjury on the stand and admitting it, on Mama Smoak's advice), and the missile connection to Russia, where fans have been desperately trying to go back to since mid-season 2, and why the season 4 flashbacks have been such a wasteful disappointment.
Bratva and Anatoly, Arrow writers. We will no longer be denied.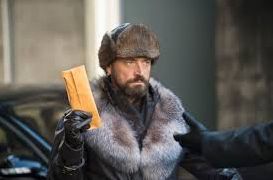 Coming up next, episode 22 "Lost in the Flood"