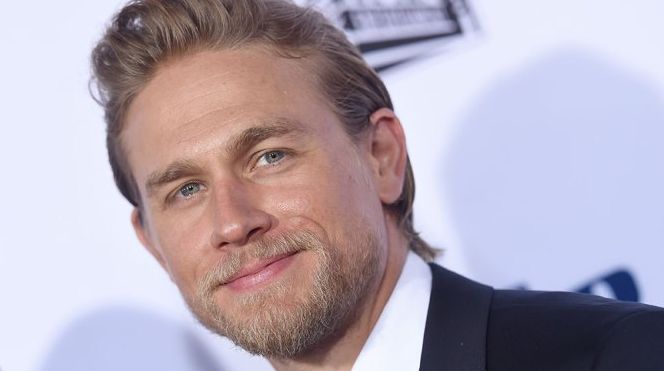 THE BLACK OPINION: Charlie Hunnam saved 50 Shades of his Own Career

BlackHoleOnline We now live in a post-Fifty Shades of Grey world, both in literature and at the movies, when the adaptation of E L. James' globally successful bonkbuster—the first in a trilogy including Fifty Shades Darker and Fifty Shades Freed—was released to inevitable global success around Valentine's Day this year. Millions of repressed housewives, dragged along men and no doubt a curious cross-section of film fans, turned out and Sam Taylor-Johnson's film romped home to a $500 million plus worldwide gross, one of the most commercially successful films in a year which has pretty much broken all box office records. In short, like them or not, Fifty Shades are very much in the black and going strong... so why did Charlie Hunnam turn it down?
The original choice for the BDSM billionaire Christian Grey, who tempts curious young reporter Anastasia Steele into his web of seduction—a bit like a kinky Bruce Wayne—Hunnam unceremoniously quit a few months after being announced for the highly coveted role in 2013. No explanations were forthcoming, beyond he faced 'scheduling difficulties', but many sensed a deeper truth - that Hunnam perhaps had realised that while the Fifty Shades franchise is enormously lucrative and would basically make him a household name, it is also critically derided by many readers and viewers as overhyped trash. Jamie Dornan, even less famous than Hunnam on the Hollywood pecking order, eventually took a role that, whether he likes it or not, he will always be associated with. He will forever be Grey.
In a fresh interview with Variety on the matter, Hunnam seems to have addressed these rumours and confirmed what the studio and Taylor-Johnson have always maintained - he didn't do Fifty Shades of Grey because he couldn't find the time following a gentleman's agreement with Guillermo del Toro over his participation in the upcoming Crimson Peak:
"I'd given Guillermo my word, over a year before, that I was going to do this film. People were saying, 'Are you crazy? Guillermo still has got four months to recast, it's the fourth lead, you can go and do this [instead].' I said, 'I can't. He's my friend, I've done a film with him, I gave him my word.'"
You can read the full article here in which Hunnam gives a little more context, explaining how difficult his decision was. It does sound like he really wanted to be Christian Grey and was quite devastated when it didn't work out.
The question is... did he end up dodging a bullet that could have saved his career?
The film version of Fifty Shades of Grey wasn't considered a travesty but neither was it deemed a success, the general consensus being ultimately it was a rather tepid affair, but subsequently it was haunted by reports of a very difficult shoot riven with clashes: Dakota Johnson vs Dornan, and specifically Taylor-Johnson vs James, who has for the sequel sent the director packing and hired her own husband to pen the script, seemingly keeping it in the family. Dornan hasn't been disgraced by his participation but we're not about to see him enjoying a part in Pacific Rim 2, or the lead in the burgeoning King Arthur cinematic franchise - unlike Hunnam, a strong actor (if not riven with much range) who after years impressing as the lead in top TV potboiler Sons of Anarchy, now finds himself teetering on leading man success.
Did his decision not to take on fifty of those shades end up helping his career? Through his own personal code of loyalty, has he spared himself a role that may end up having blighted a promising cinematic future?