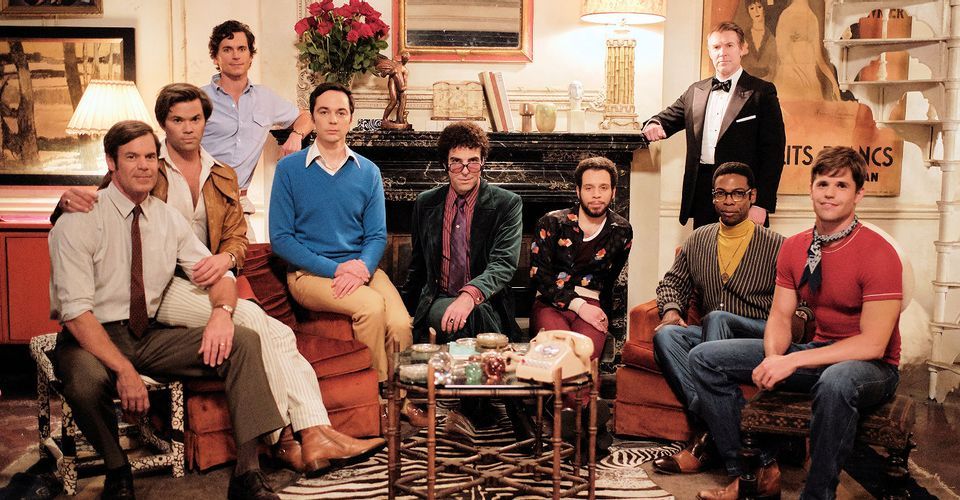 'The Boys in the Band' Review

LightsCameraJackson Critic "The Boys in the Band" was a groundbreaking 1968 stage play. Two years later, it became a film from "The French Connection" and "The Exorcist" director William Friedkin. In 2018, the play arrived on Broadway with an all-star cast, including Jim Parsons, Zachary Quinto, Matt Bomer and Andrew Rannells. Now comes a new film version featuring those four actors along with the rest of the company from the Tony-winning revival.
This "Boys in the Band" is directed by Joe Mantello and produced by Ryan Murphy. Ned Martel co-wrote the screenplay with Mart Crowley, who wrote the original play. Crowley died in March at the age of 84. The story is set in New York City in '68 and focusses on the struggles of being a Gay man in America.
And this topic should still be relevant today. But there's far too much going on, which distracts us from being able to appreciate the film's purpose. Parsons plays Michael. He's hosting a birthday party for a friend — and several others are invited. Pre-party Michael delivers several monologues on relationships, aging and his other concerns as a middle-aged homosexual. We also learn that he's tiring of the gay nightlife. And he's stopped drinking. That will not last.
But once guests start arriving the "showy" scenes begin to pile-up. Everyone, with the exception of Bomer (who plays Donald), gets his moments. It all becomes a bit much.
"Boys…" is by far the talkiest movie of 2020. The non-stop, rapid-fire, over-written dialogue – which allows none of the characters any room to breathe – makes the experience, well… stagy. And 95% of the film takes place inside Michael's apartment. The intentional claustrophobia works – the over-bearing melodrama does not.
We do feel the pain of some of the men at key moments. Robin de Jesus earned a Tony nomination for his performance as Emory. A second-half scene during the "telephone game" shows why that nomination was deserved. But deep, moving moments are few and far between. Quinto's Harold disrupts any possible flow practically every time he talks. And the final five minutes leave us with some big unanswered questions.
Sometimes a great stage play simply don't translate well to the screen. Sometimes 50-year old material doesn't shine in a contemporary light. This is a case in which both of those are true.