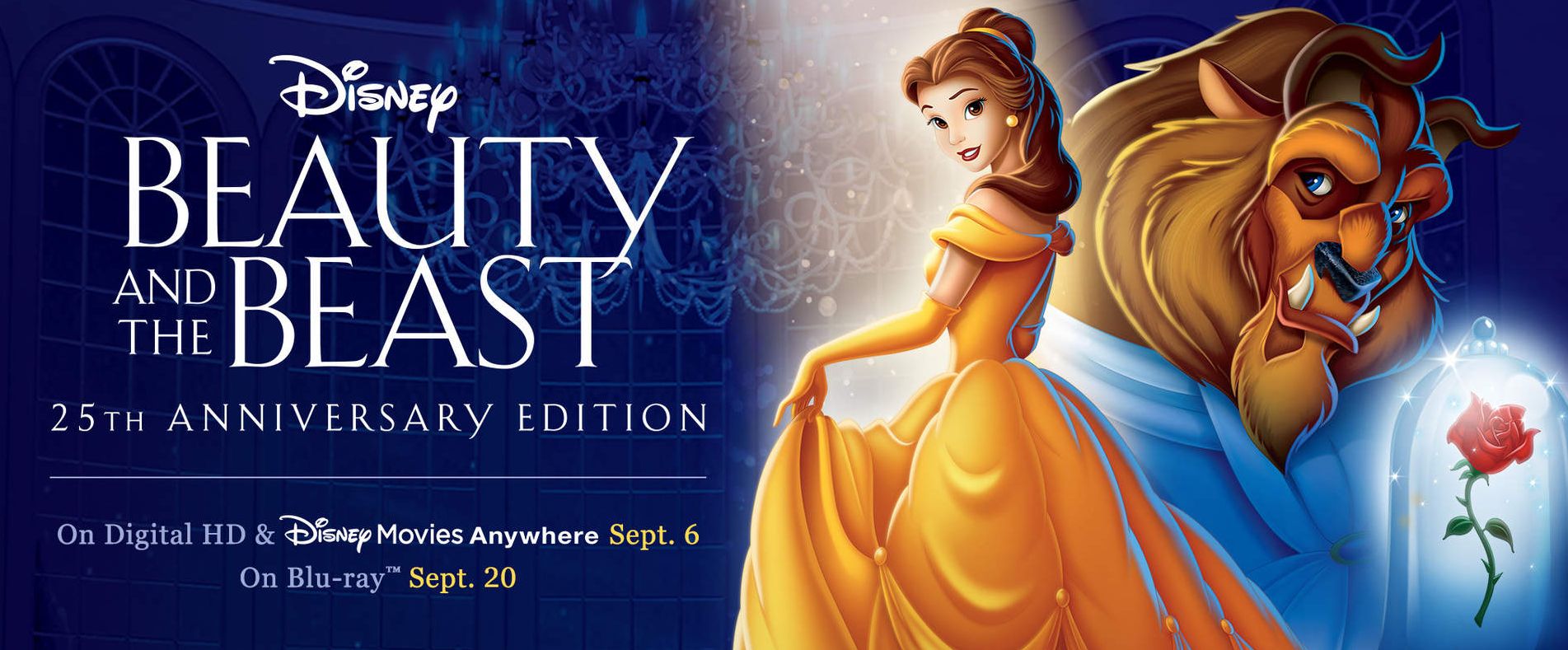 The Creative Forces Behind 'Beauty and the Beast' Speak About The Tale 25 Years Later

ZachPerilstein Disney Reporter It's been 25 years since Beauty and the Beast came out. Since then it has had a powerful place in pop culture.
This past weekend at Comic-Con, Disney hosted a panel that included plenty of insider knowledge and nostalgia for the fans. Producer Don Hahn (Lion King and Beauty and the Beast) hosted the panel, which included original directors Gary Trousdale and Kirk Wise as well as animators James Baxter, David Pruksma, and Nick Ranieri.
Trousdale talked about the first time their film was shown in color to a audience in Pasadena. A 19 year old girl shrugged and said "Guys she's just a cartoon" and that same girl flipped out during the ballroom dance scene.
About that cartoon character Belle. Belle was going to have a pink dress according to art director Brian McEntee. McEntee went on saying "marketing wanted everything to be pink and lavender, because thats what every girl likes," Somehow McEntee found a way to convince the Disney executives to approve Belle's iconic gold dress and to make her unique from every other princess at the time.
James Baxter was promoted to be the supervising Belle animator at age 23. It gave him the ultimate opportunity to showcase his skills. Baxter concluded saying "the intimidating part of it was, it's got to be beautiful- it's in the title."
When Disney pressured Kirk Wise to make early deadlines for the film, he said "I'm just going to make the best damn Disney film that I can possibly make", for some fans that would be true.
None of the fans in attendance of the panel asked about 2017's Beauty and the Beast which stars Emma Watson. Original composer Alan Menken returns for the 2017 film.
The special Beauty and the Beast signature collection release will be made available digitally on Sept. 6 of this year and on Blu-ray Sep. 20.
The new, live-action Beauty and the Beast arrives in theater March 17, 2017.
Follow@TripleZ_87 on Twitter.
Source: Variety