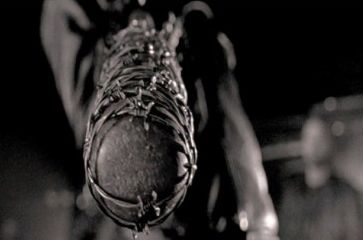 The Dreaded Season 6 Finale of 'The Walking Dead' Gets a Title and Synopsis

HaydnSpurrell While the synopsis for these episodes are never very bulky, this one has an added sense of promising a seriously brutal hour of television, with ramifications befitting of the character that's been so heavily anticipated.
The title for the season 6 finale is Last Day on Earth. If that's not foreboding enough, here's the synopsis: To save one of their own, Rick's group must venture outside the walls; their experience changes their lives forever.
A title like that has a lot to live up to. The likely character in need of saving is Carol, who departed Alexandria rather abruptly in the last episode. This week's episode teases that some of the characters will pursue her, so it's anyone's guess as to who gets taken. And what will happen to the rest of them?
While much of the build-up has revolved around one particular character's death at the hands of Negan, the show seems poised to take us all by surprise. There's now a good chance that we're going to see something more akin to a massacre heading into the seventh season of the series.
Source: Comicbook