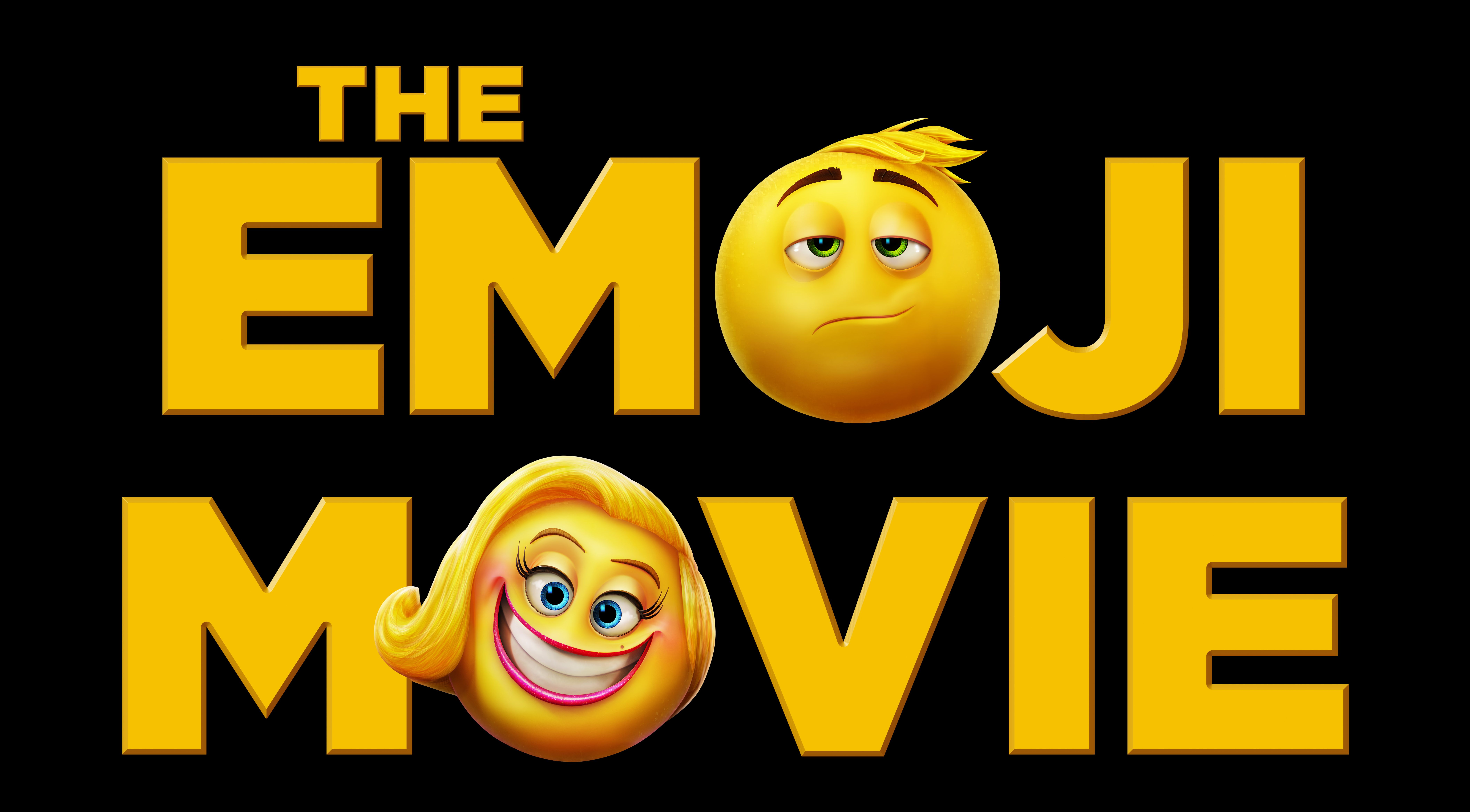 "The Emoji Movie" Review

LightsCameraJackson Critic Animated movies have explored the origins, lives and adventures of Smurfs, Trolls, LEGOs and toys of all kinds. Now Sony Pictures Animation pulls back the curtain (or, really, the wallpaper) on the tiny little characters who live in our cell phones.
In July 2015, Sony won the bidding war with Paramount and WB for the rights to make an animated movie about Emojis. Two years is a short amount of time to make an animated film (most studios need between three and five), and the experience was certainly a stressful one for director Tony Leondis ("Igor"). He told me that he could identify with the nervous face emoji throughout the entire process. The studio needed to get the project to the screen fast so the technology in the story wouldn't be out of date.
So, all things considered, "The Emoji Movie" is a respectable film. Some animated movies that took twice the amount of time to make have far fewer positive elements. However, "Emoji" isn't one of Sony Animation's top-tier efforts, as it's not as funny or emotionally powerful as it needed to be.
The plot centers around the life and phone of high school freshman Alex. The emojis inside his phone live in the community of Textopolis. They walk around, talk and interact with each other on a daily basis. (The Emoticons are senior citizens). Many work at the central texting HQ, which is run by Smiley, the original Emoji. Maya Rudolph's infectious voice work keeps the bubbly Smiley from becoming annoying.
"Silicon Valley"'s T.J. Miller voices our emotagonist (emoji protagonist), Gene. This part was written specifically for Miller. Gene is the familiar round and yellow. He's supposed to be the "Meh" emoji - the emoji version of Eeyore. But the problem is - Gene can actually express multiple emotions, including love and happiness, and he enjoys wearing those cool black shades.
Since every emoji is only supposed to exhibit one emotion, Gene soon becomes an outcast. He's forced to leave Textopolis (or be deleted) and is joined by fellow rejects Hi-5 (voiced by James Corden) and mysterious, feminist outlaw Jailbreak (Anna Faris). A lengthy subplot involving Gene's parents, who set-out to look for their son, is kinda "Meh" - due to a lack of humor.
As you'd expect "The Emoji Movie" is filled with every phone, app and emoji-related pun and gag you can think of. Only one out of every 10 are actually on the button. Corden's Hi-5 is over-used and the character's material isn't funny enough, while Sir Patrick Stewart's underused Poop Emoji has all the best lines. Sony should consider a Poop Emoji spinoff, which might attract teens and millennials.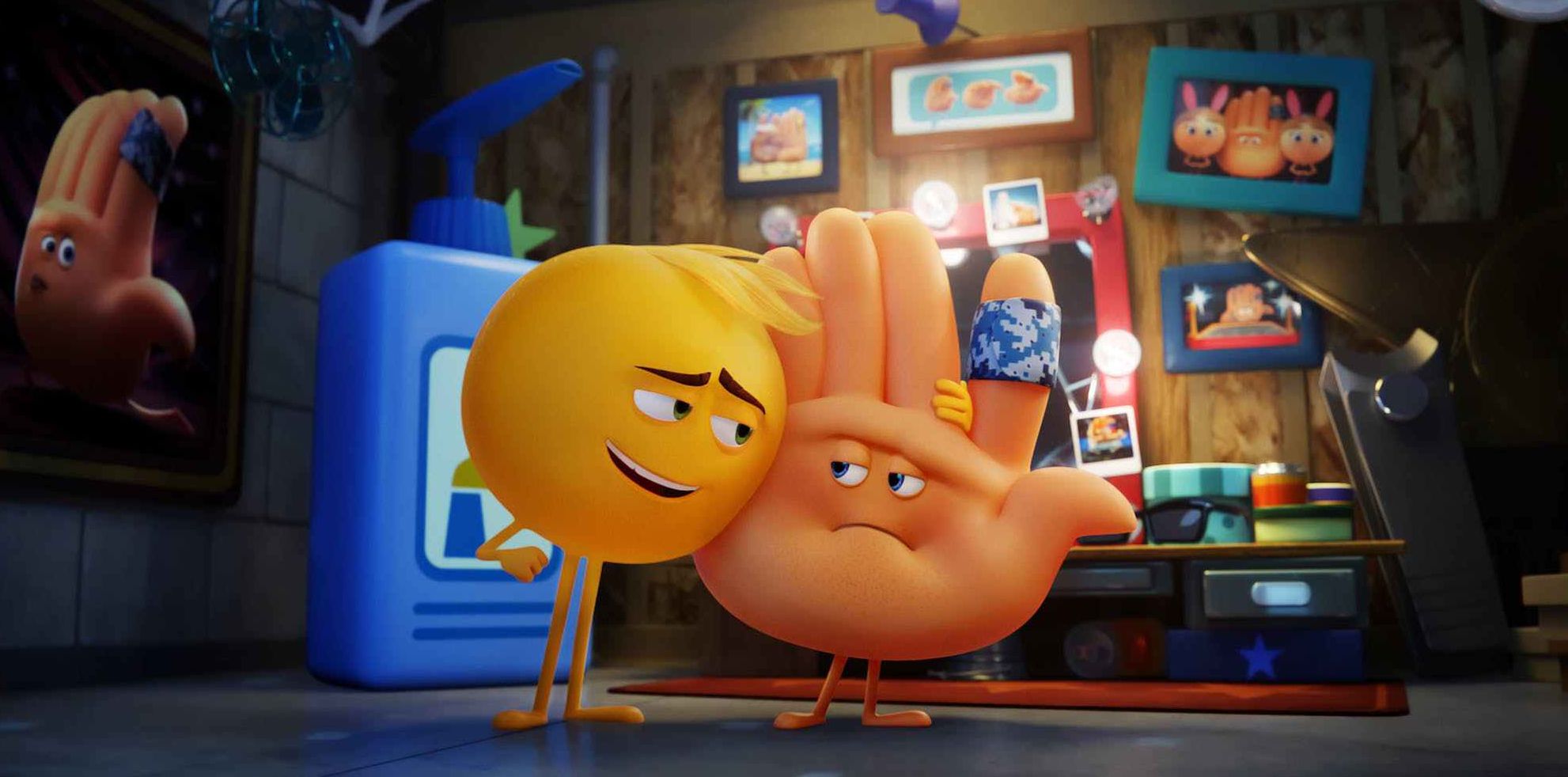 There's not much in "The Emoji Movie" to capture that older demo or prevent them from being tempted to take out their real phones while in the theater. One of the mistakes was making the human focal point a freshman boy dealing with his first crush. This is a tired (not to mention limiting) storyline, and the intended parallel to Gene's situation just doesn't match-up.
In some respects, "The Emoji Movie" is Sony's response to Pixar's "Inside Out". Both films deal with emotions taking the form of colorful, talking characters, with the power to manipulate their young, human "owner". "Emoji" is also reminiscent of "Wreck-It Ralph", Disney's 2012 animated film that featured real video game characters. Next year's sequel is called "Ralph Breaks the Internet". Undoubtedly Disney execs will screen "The Emoji Movie" to make sure they don't repeat any material.
I applaud Leondis for incorporating actual logos and services of social media platforms Facebook, YouTube, Snapchat and Instagram, popular games such as Candy Crush and Just Dance, Dropbox and the music service Spotify into the script. The core trio's journey has them interact with these different apps (they even fly on the Twitter bird). That sense of authenticity provides "The Emoji Movie" with a much-needed attractive vibe for a high-tech audience.
The Just Dance sequence is one of the film's best. Christina Aguilera is the perfect choice to voice host Akiko Glitter. Aguilera's collaboration with Pitbull - "Feel this Moment" plays as Gene, Hi-5 and Jailbreak attempt to win the game. Another scene involving Gene and the others stuck at a firewall because they don't know the password is also both clever and relatable to anyone who's ever used a digital device.
I just wish "The Emoji Movie" was linked-in to that same satirical, edgy, authentic mode the entire time.