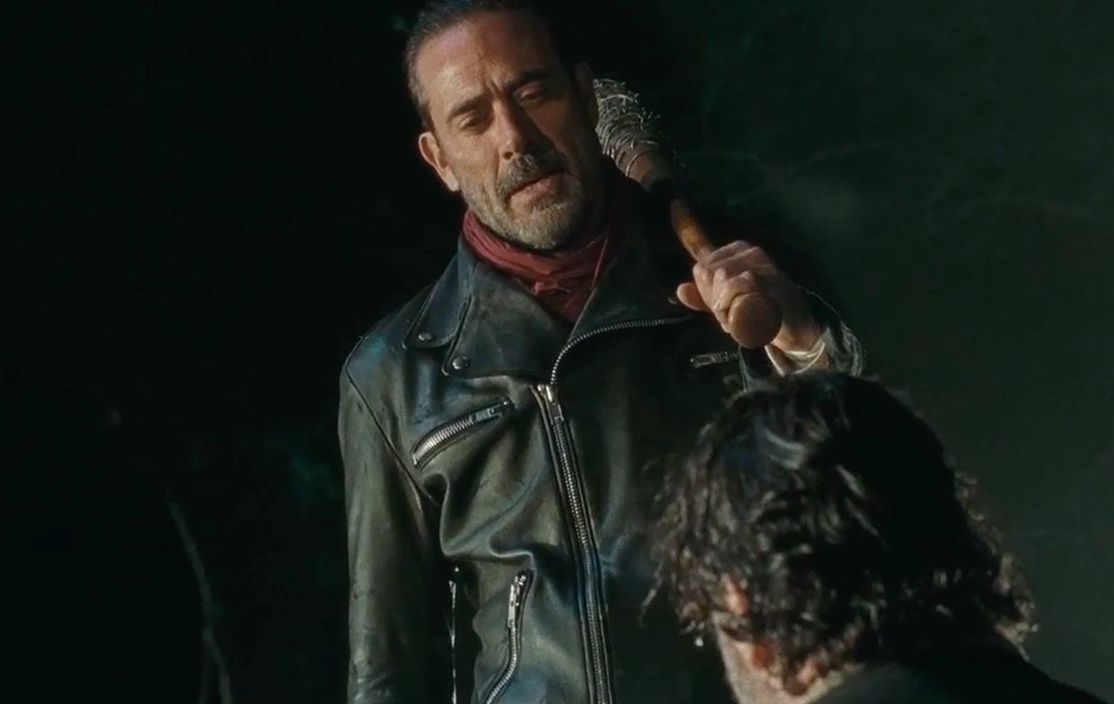 The End to That 'Walking Dead' Cliffhanger Hasn't Been Filmed Yet

HaydnSpurrell A heavy release of frustration has bombarded social media in the wake of The Walkind Dead's latest antics, which saw Negan take his victim as has been anticipated all season - it just so happens that we don't know who it is.
It will be next October when Negan's victim is revealed, so the show will manage to stay in the thick of people's minds (though it might just distract viewers from the spin-off, which frankly doesn't have the same head of steam heading into its second season).
Executive Greg Nicotero has revealed that the final scene hasn't even been shot yet, leaving everybody in the dark. "We have not filmed it yet and I don't know if the person knows yet or not," he told THR.
"While we were shooting this episode, I'd never seen the cast more energised and more excited about the future of the show. The fact that the world is our oyster right now is exciting time for The Walking Dead.
"We're changing the direction of the show and bringing Negan in, it's a great time. Everyone is so excited to get back to work [in May] to get where we're going."
Source: Comicbook