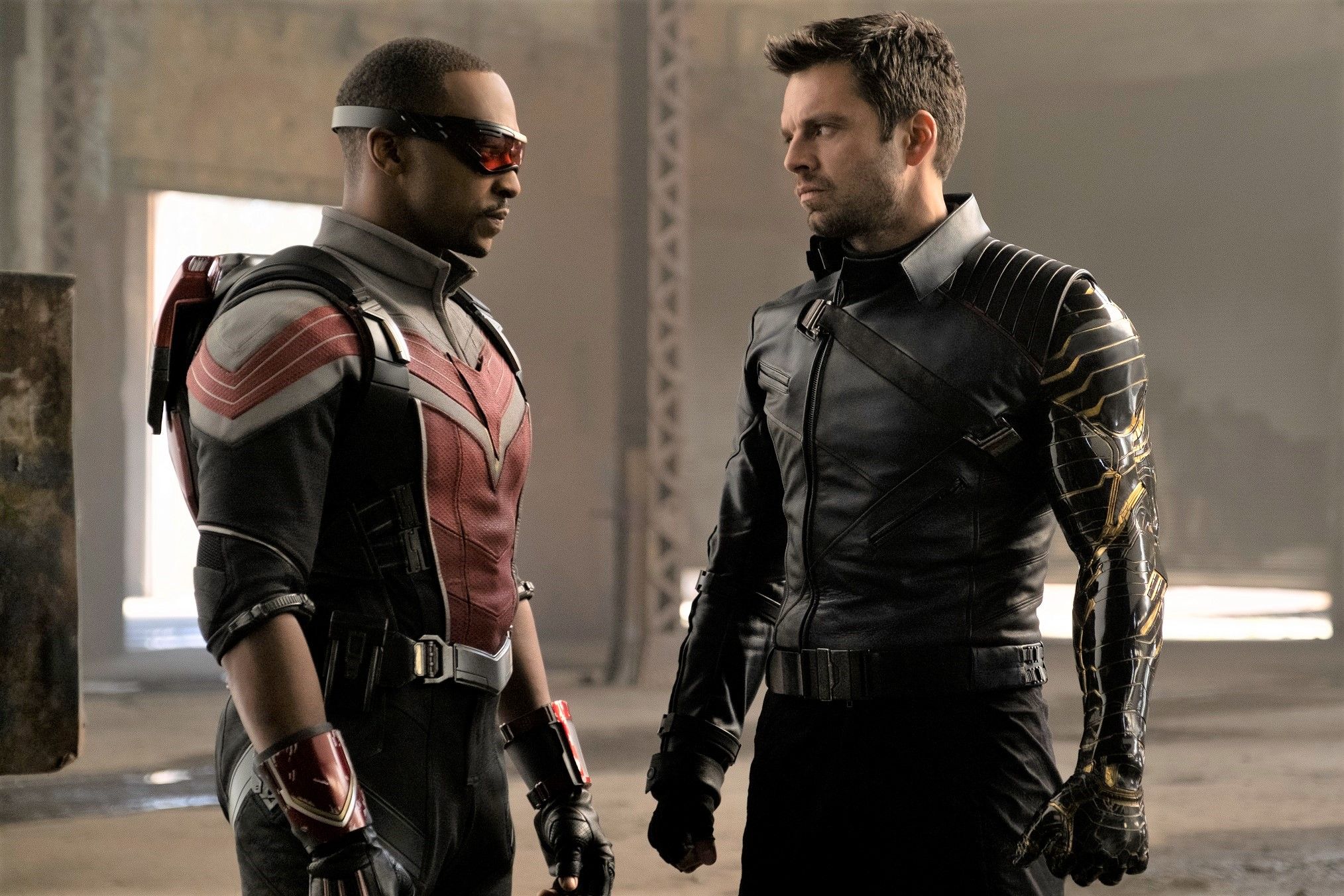 'The Falcon and the Winter Soldier' Episode 1 Review

LightsCameraJackson Critic When "Marvel's Agents of S.H.I.E.L.D." premiered on ABC in September 2013, I thought, "This show is gonna be HUGE! Marvel fans are gonna obsess over this. There will be movie star cameos all the time. People will go crazy over it!"
And, out of the gate, "S.H.I.E.L.D." lived-up to those expectations. It delivered more than 12 million viewers for the first episode. But Episode 2 dropped to 8.7M. The Season Finale only brought-in 5.5M, and by the end of the second season the popularity was down to 3.9M. The interest just wasn't there, to the point where the show's Series Finale last August (after seven seasons totaling 136 episodes) only aired to 1.46 million people.
ABC also did two seasons of "Agent Carter". The first, in 2015, averaged 5 million viewers. The second, in 2016, only averaged 2.7M. Diehard Marvel and casual MCU fans couldn't get sucked into these stories in the same way - likely because the quality wasn't as strong as the features… and it was on network TV… with commercials… and A-lister cameos were rare.
Earlier this year, "WandaVision" proved that the gigantic heights of the theatrical Marvel Cinematic Universe releases can work just as well in TV form on smaller screens at home IF the budget is still big and the movie stars are always there. "WandaVision" has been a tremendous hit for Disney+, though it was also a show that allowed classic TV sitcom genres to dominate the style and tone.
New miniseries "The Falcon and the Winter Soldier" is the first true experience of getting a blockbuster MCU installment at home in television form. But it also doesn't feel like a TV series - instead a long movie divided into six parts.
The opening scene of the first episode is a thrilling aerial chase that's one of the best action sequences to ever come out of the MCU. THAT'S how you start a series.
Anthony Mackie and Sebastian Stan reprise their roles from the "Captain America" and "Avengers" franchises. Mackie's Sam Wilson is still mourning the passing of his friend Steve Rogers. Wilson knows what he wants to do next - help out his sister with her fishing business (a perfectly fine but plain storyline compared to everything else going on).
Stan's Bucky Barnes is still experiencing nightmares and goes to therapy to get help. He's got a checklist of people he still wants to make amends with and is hiding his true age in order to try to make friends and navigate the dating world.
At least out of the gate, this is a drama series about trying to let go of the past and move forward. "F&WS" goes at its own, refreshingly well-timed pace, with plenty of ups and downs in momentum… until the very end of the episode when a teaser element is abruptly introduced.
It's nice to see another MCU vet featured in a key scene (I won't reveal who it is), and there are a couple of legitimate dramatic surprises that provide the kind of impact you'd expect from this saga.
"The Falcon and the Winter Soldier" is as true to Marvel as it gets. The story, acting, visuals and overall sophisticated, top-level quality are here. This is one of the most unconventional miniseries ever, and I GUARANTEE you this will be a massive fan and critical hit.