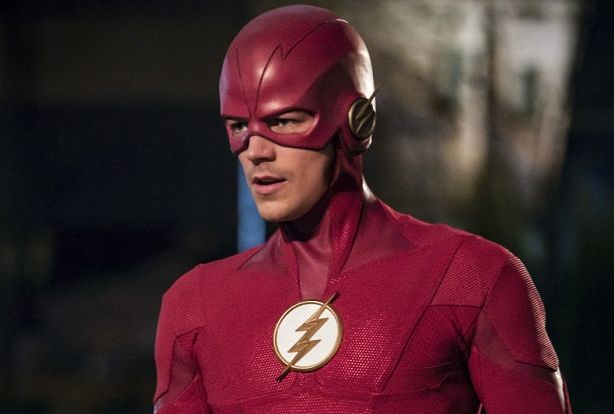 'The Flash' Season Six New Big Bad Revealed

ZachPerilstein Disney Reporter A crisis awaits Barry Allen and Team Flash but for now, it looks like the team will remain busy until Crisis on Infinite Earths.
The new villain is Bloodwork also known as Dr. Ramsey Rosso who will be played by Sendhil Ramamurthy (Heroes). The panel at San Diego Comic-Con revealed the trailer for season six.

Bloodwork was introduced in the Flash comics in 2017. So, he's a fairly new rogue. He has the power to manipulate blood in other people's bodies. He experimented on his own blood giving him the superpowers.
Rosso has a vendetta against Team Flash, and he was a former colleague to Dr. Caitlin Snow who is also Killer Frost and a member of Team Flash. The trailer is cryptic and features Bloodwork. It also features the newspaper changing the date which was hinted at in the final moments of season five. Meaning that Barry Allen's demise is getting closer.
After the Crisis crossover within the Arrowverse. A new big bad will be established and a brand-new self-contained story will take place for the rest of the season. Candice Patton revealed that the new season will take place literally "ten seconds" after season five's emotional finale. Both Barry and Iris will be dealing with the trauma from the death of their daughter Nora.
Tom Cavanagh will play a new version of brilliant scientist Harrison Wells. This is becoming an awesome tradition for each season. This new version was described as a "swashbuckler."
Eobard Thawne returning won't be returning right away but Cavanagh will be pulling double duty during the Crisis on Infinite Earths crossover, as he will play Pariah, a brilliant scientist who works for the Anti-Monitor and leads his master to the DC Universe. Pariah and Bloodwork will directly connect and lead into Crisis after a big twist. The panel confirmed.
Sue Dibny is rumored to appear in season six, and the character was teased at the panel. Keiynan Lonsdale's Wally West will return in season six and team up with Barry to fight one of the Flash's greatest foes.
Grant Gustin also revealed that his suit will be the most comic-accurate suit for season six. It will feature a new cowl. Iris' Central City Citizen will play a larger role this season, and it will feature her employees. This could directly tie into the newspaper and Barry's fate in Crisis. It was also confirmed that Carlos Valdes would return for season six, after being rumored to exit at the end of season five. Valdes' character Cisco gets to balance his work and personal life and he no longer has the powers of Vibe.
The Flash season six returns in the fall.
By ZachPerilstein in The Flash on