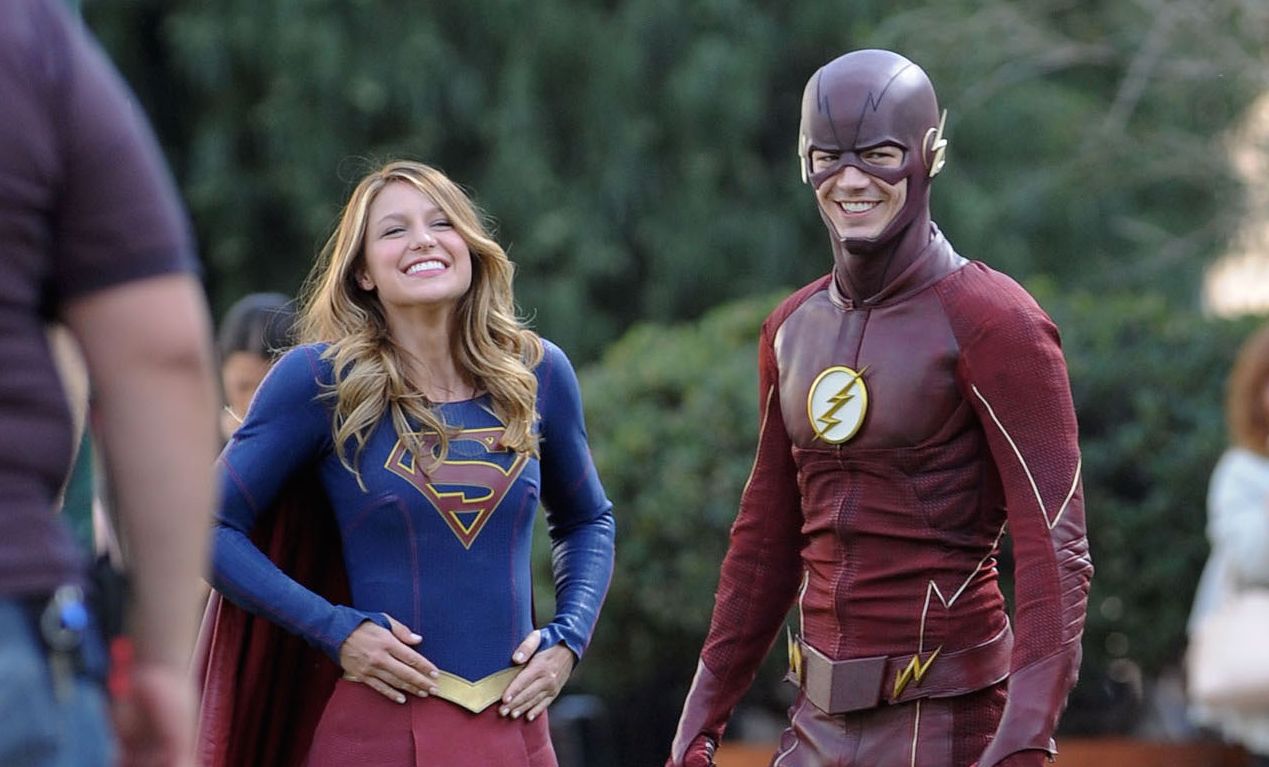 'The Flash', 'Supergirl Musical Crossover Getting an Original Tune from 'La La Land' Songwriters

HaydnSpurrell Award-winning songwriters Benj Pasek and Justin Paul have written an original song for the upcoming The Flash/Supergirl musical crossover episode. Grant Gustin will perform the song, "Runnin' Home To You" in the episode, which is titled Duet and will air Tuesday, March 21 at 8 PM.
Crazy Ex-Girlfriend star and executive producer Rachel Bloom and Tom Root have also penned an original song, titled Superfriends. Pasek and Paul, meanwhile, are the Emmy-nominated songwriting team behind Broadway musicals Dear Evan Hansen, A Chistmas Story, The Musical, and Dogfight. They also wrote the lyrics for City of Stars, the Golden Globe-winning song from La La Land.
Both that song and Audition, also from La La Land, are up for Oscars this year. In other films, they've created work for Trolls, The Greatest Showman, and Mediusa. "Benj and Justin are the premiere song-writing duo of our time," said Andrew Kreisberg, Executive Producer for The Flash and Supergirl. "Not only are they two of the most talented people Greg and I have ever met, they are also two of the nicest. To have them be a part of our musical episode is beyond our wildest expectations. We hope everyone falls in love with the song they wrote for us as much as we did."
Source: Deadline