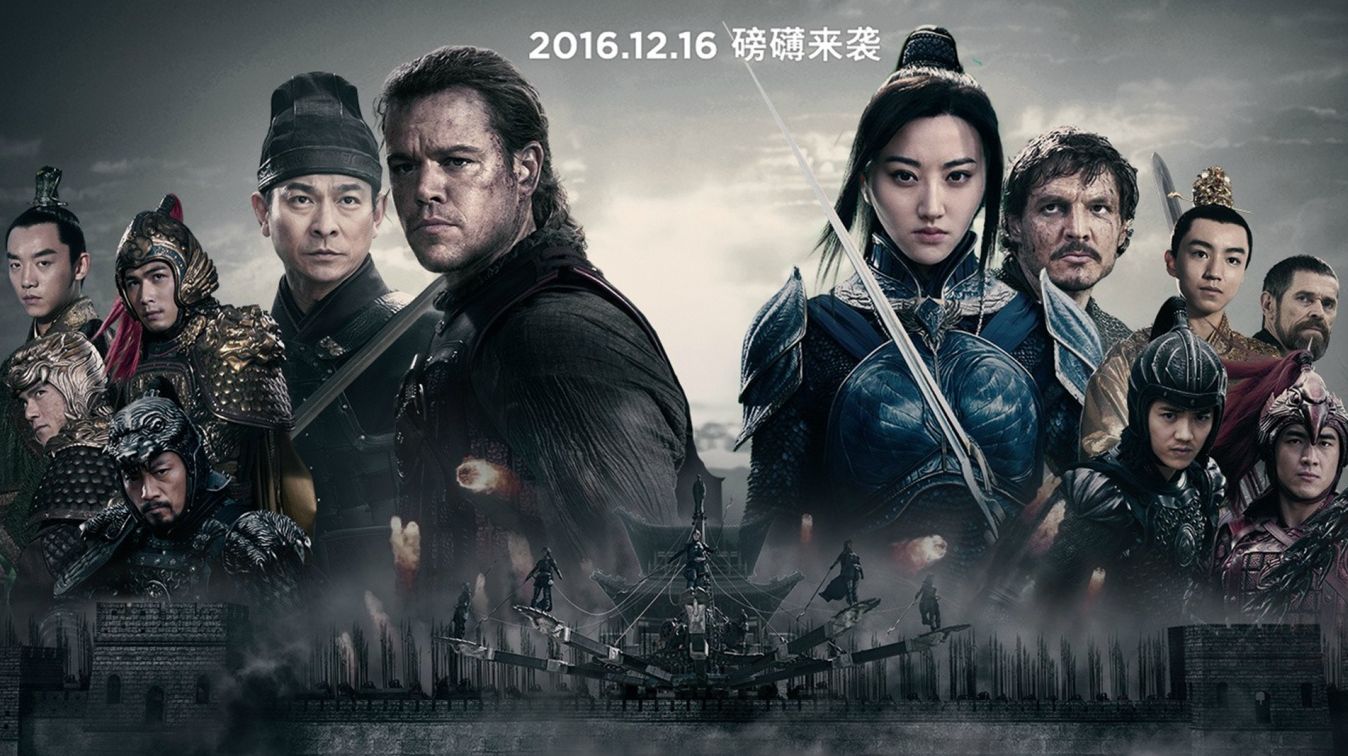 "The Great Wall" Review

LightsCameraJackson Critic Hollywood's trend of making movies specifically for overseas audiences and box office continues with "The Great Wall" - a film made in China for a reported $150 million. It's grossed $170M in that country since its December release. And while overseas moviegoers may be game for a goofy, outlandish "historical" monster movie, here in the States, this will go down as one of the biggest missteps of star Matt Damon's career.
Contrary to the ton of criticism Damon and the film has received, he does NOT play an Asian character, and director Zhang Yimou, insists Damon's role of William, a European mercenary who joins friend Tovar on a quest for black powder, was never intended to be played by a Chinese actor. And this makes sense, since the film needed Hollywood star-power to get wide US distribution. Damon does, however, use one of the phoniest and most distracting on-screen accents I've heard in some time.
It's made clear from the opening credits that this story is a "legend" - and I guess we should all be thankful for that. Set in 12th Century China, the plot is simple: The Great Wall of China was built to protect the dynasty from a clan of…monsters. While on their quest, William and Tovar literally stumble upon The Great Wall (which should be tough to miss considering it's 5,500 miles long). William, a good guy at heart, decides to join the Chinese warriors in their battle with the giant, blood-thirsty creatures with telekinetic powers - persuaded, in part, by his attraction to an army commander played by Jing Tian.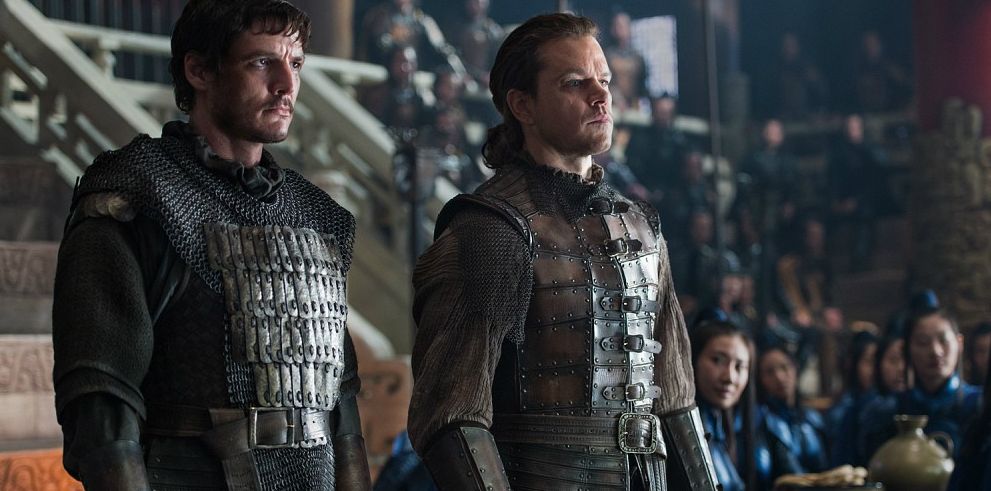 Much like "Abraham Lincoln: Vampire Hunter", and all other semi-historically accurate action movies of recent years, you just have to go with the concept - or not. But it's tough to climb on board "The Great Wall", not only because of the outrageous premise, but all the slow-motion, the overly-dramatic acting (including a ridiculous supporting role from Willem Dafoe) and the lack of any, real tension. Although Damon looked like he was about to burst-out laughing on several occasions, watching "The Great Wall" isn't the campy fun/guilty pleasure entertainment it could have been, though that was clearly never the intention of the filmmakers.
There's something to be said for "The Great Wall" 's visual appeal. Yimou stylizes the action, using a bold palette and elaborate Cirque du Solei-esque acrobatics. And he nicely backdrops the climactic scene in the glow of stained-glass windows. But maybe I was just happy because it was the climax.