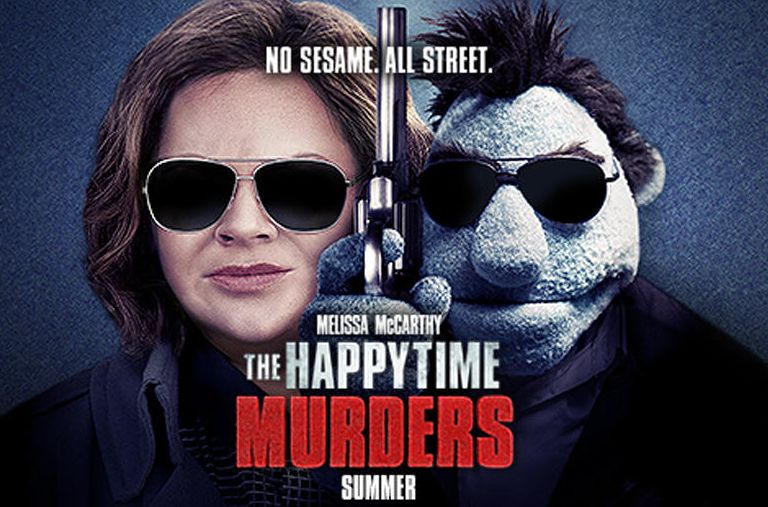 'The Happytime Murders' Review

LightsCameraJackson Critic "It's Time to Raise the Curtain. It's Time to Light the Lights!"
Well…maybe not.
"The Happytime Murders" is directed by Brian Henson – son of the late, iconic "Muppets" creator Jim Henson. The younger Henson tried to make his own great puppet caper – for adults. You certainly won't find Kermit, Miss Piggy or Big Bird anywhere near this raunchy (to an extent), R-rated crime comedy (though we do see "the bird" flipped several times).
Sesame Workshop filed a lawsuit trying to prevent use of the tagline "No Sesame. All Street." in "Happytime"s marketing. But thanks to the work of puppet lawyer Fred, Esq., "Henson Alternative", the label used for the company's grown-up content, won that battle. Frankly, a courtroom saga starring that felt attorney would've been a more clever concept for a movie than this weak and mostly humorless detective story.
The world was officially introduced to "Happytime" with its red-band trailer that debuted in May before "Deadpool 2". Audiences were stunned by the over-the-top, explicit scenes involving the puppets. In the tradition of the "Ted" films and "Sausage Party", Henson tries to use material normally designed for kids – add profanity and sexual situations – and create a funny/dirty adult comedy. Sadly, the shocking scenes in that 2-minute trailer are the most outrageous moments in "Happytime".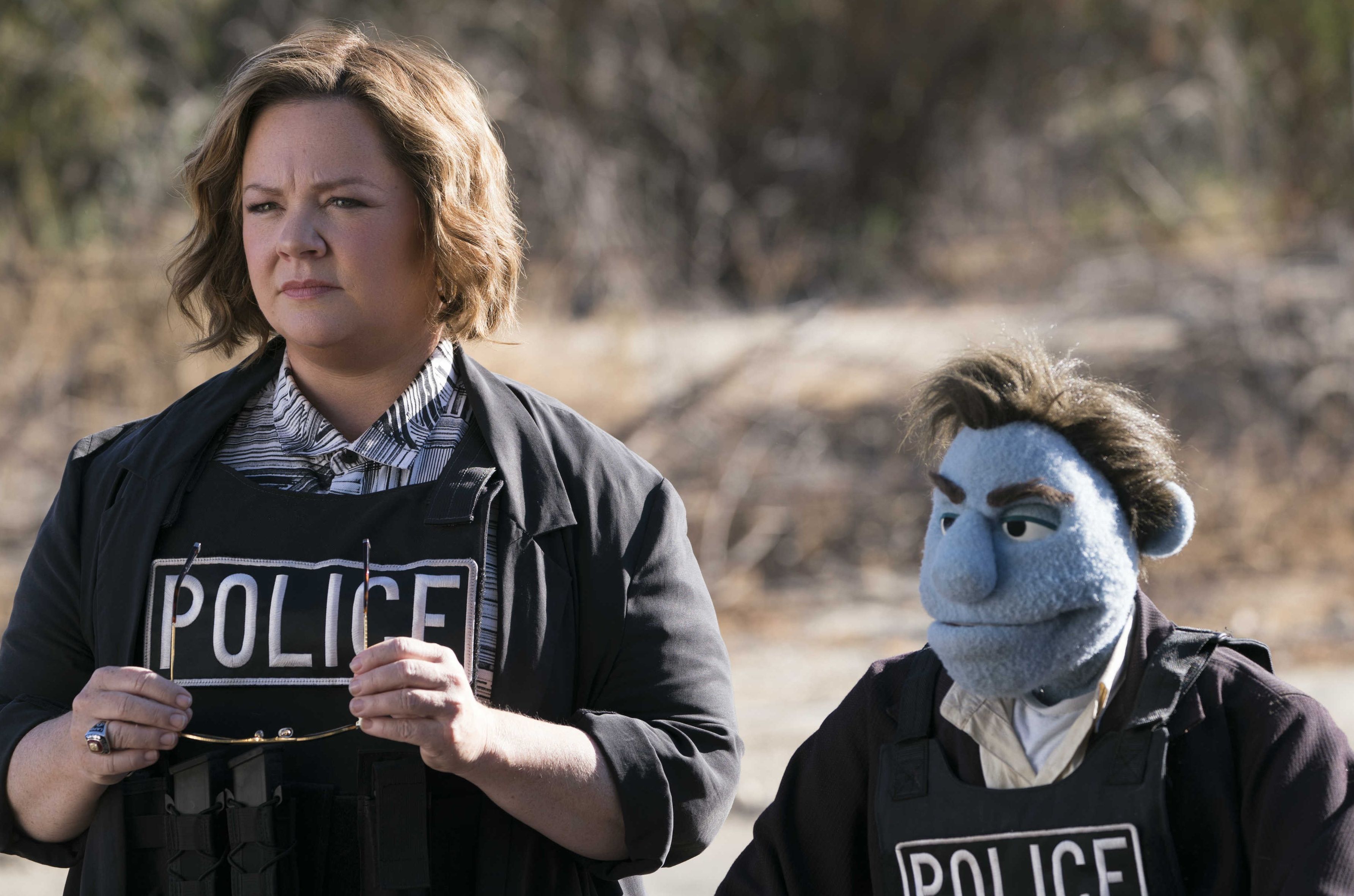 The script is the real criminal. The majority of scenes dominated simply with characters dropping F-bombs. While Melissa McCarthy is one of America's sweethearts, she is well known for trash talking roles in "Bridesmaids", "The Heat" and "Spy". So her casting does makes sense. McCarthy plays Detective Edwards. She reunites with former partner (and the only puppet ever to become a cop) Phil Phillips. Together they try to track down the person (or felt creature) who's killing-off cast members of a popular 90s TV show, "The Happytime Gang".
The plot is as dated and uninteresting as is sounds. And laughs are few and far between.
McCarthy and husband Ben Falcone get producer credits, and many friends from their recently cancelled TV series "Nobodies" make appearances, along with pal Maya Rudolph, who plays Phil's ditzy secretary. No one looks like they're having fun, including a wooden Joel McHale as an FBI agent.
The green screen puppetry is admirable but nothing we haven't seen before. Overall, there's just no wow factor with "The Happytime Murders" (except seeing former Elmo alter ego Kevin Clash listed in the closing credits as one of the main puppeteers).
Someone famous once said "It's Not That Easy Being Green". Well, it is easy to see why "The Happytime Murders" won't be making much green at the box office.